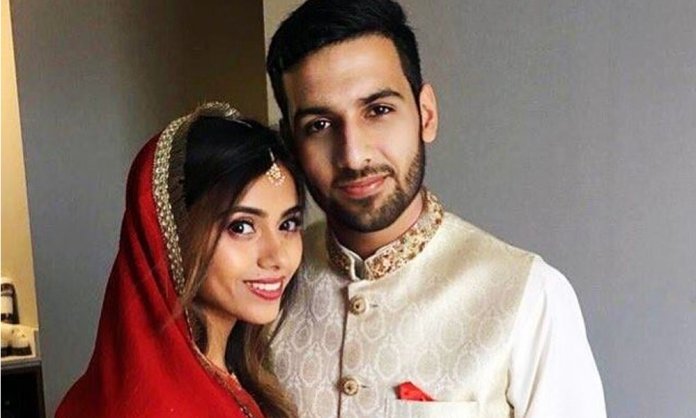 Our society is constantly progressing and so is our mindset. Old-fashioned beliefs are no longer tolerated and stereotypes are boldly being broken!
So it came as a shock when one of social media's much-loved couple, Zaid Ali and his wife, Yumna had to face backlash for something as petty as an age gap!
Here's what went down!
Zaid and Yumna have won our hearts with their banter and cute chemistry. When the two got married last year, the fans were over the moon over their union.
However, things took a surprising turn last week when the pretty lady celebrated her 27th birthday.
Posting a picture of the celebrations, she shared her happiness with her followers.
But who knew that this would be the start of hate comments?
Apparently, her age did not go down too well with her followers – ONLY because her husband, Zaid is 23 years old and 4 years younger than her.
Despite this being the 21st century where women and men are being termed equal and are keeping aside such gender bias; it comes as a surprise that people are bashing the lady for being older to her husband!
Keyboard warriors left no stone unturned to "express their views" over this "sensitive" matter and were seen posting hate comments for Yumnah.
Savage followers were seen bashing her for acting too young when she is "so old"!

Others couldn't get over her "aunty" status…

And then there were those who mocked Yumnah over the consequences one faces when you "marry for money"!

But it was not just Yumnah alone who had to face a backlash! Zaid too came under the scanner!

People accused him of being age conscious and lying about his date of birth on social media.

However, despite the hate going around, it was nice to see that not everyone holds the same views today!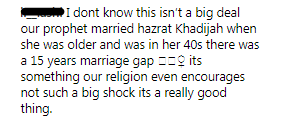 Fans of this cute couple were seen defending the two and sending love.



Yumnah and Zaid are, unfortunately, not the only couple that faced backlash merely due to the wife being elder to the husband.
Recently, popular Bollywood actress, Priyanka Chopra – 35 – too faced mockery over her rumored relationship with her Hollywood star boyfriend, Nick Jonas – 25 – over a 10 year age difference!
What are your views on this matter? Tell us in the comments.
Harasser Issues Apology to Amna Baber After Viral Social Media Post
Stay tuned to Brandsynario for more news and updates.