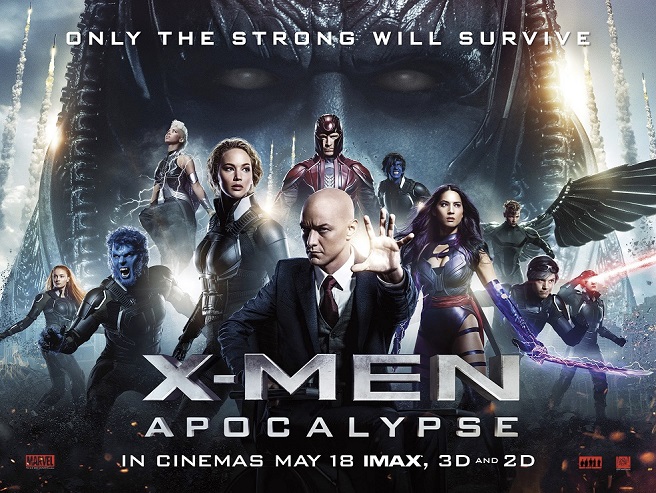 Superhero movie "X-Men: Apocalypse" continued to dominate the worldwide box office this weekend.
The latest installment of the franchise, which stars Jennifer Lawrence, Michael Fassbender, James McAvoy and Nicholas Hoult, made $106.7million in global ticket sales the weekend ending June 5, ComScore reports.

Director Dave Green's "Teenage Mutant Ninja Turtles: Out of the Shadows" came in at second place, taking $69.2million at the box office, while Disney's "Alice Through The Looking Glass" trailed behind in third position with $41.5million in sales.
Here are the top 10 worldwide weekend box office estimates according to ComScore:
X-Men: Apocalypse – 20th Century Fox – $106.7m
Teenage Mutant Ninja Turtles: Out Of The Shadows – Paramount – $69.2m
Alice Through The Looking Glass – Disney – $41.5m
Warcraft – Universal – $29.9m
The Angry Birds Movie – Sony – $26.4m
Me Before You – Warner Bros – $25.9m
Captain America: Civil War – Disney – $11.7m
The Handmaden – N/A – $10.7m
Money Monster – Sony – $10.1m
The Nice Guys – Warner Bros – $9m