If like me, you have lived in some metropolitan city all your life, then Kashmir, in all senses, will prove to be heaven for you. The long, never ending, glacier-tipped mountains with small wooden cottages and some really kind-hearted people, leading a very simple life; Kashmir is a beauty with no bounds.
Though dangerous, winters are the best time to visit Azad Kashmir. But even if you visit in summer, Kashmir will still be able to take your breath away. This article will prove to be your complete travel guide to Kashmir; the places to visit, the do's and don't's that must be kept in mind, along with some very personal experiences and a lot of fun facts in store for you.
I am pretty sure you will not be disappointed, if anything, you will be motivated to pack your bags and never come back.
Let's begin with the must-visit places in Kashmir:
P.S: The pictures in this article are all personally captured, without any filters and not googled. The credit goes to two very awesome friends; Ali Bin Tahir and Adil Farhan.
Neelum Valley
Parallel to Kaghan Valley and only separated by the snow-clad peaks, Neelum Valley is in the south of Muzaffarabad. Serene, tranquil and peaceful, Neelam Valley is a perfect breather when you get tired of your daily routine.
Fun Fact: The river is known to cure any facial problem that you have. Just splash the water on your face and keep a firm belief in nature.
In order to attract tourists, the locals have created a Kashmiri version of do-Darya over there. With the two rivers meeting in the literal sense, you can enjoy the beauty by sitting on a khatya placed right on the edge of the river, with water flowing freely beneath you. The desi breakfast is a must have!
Muzaffarabad
Being the capital of Azad Kashmir, Muzaffarabad is a relatively developed city. With the banks and other companies reaching Muzaffarabad, it almost doesn't look like a part of Kashmir. However, one can still see the mighty mountains in the background. Muzaffarabad is a good stop in you want to refill your pockets or prepare yourself in any other way before you embark on your journey on to the vast mountains and valleys.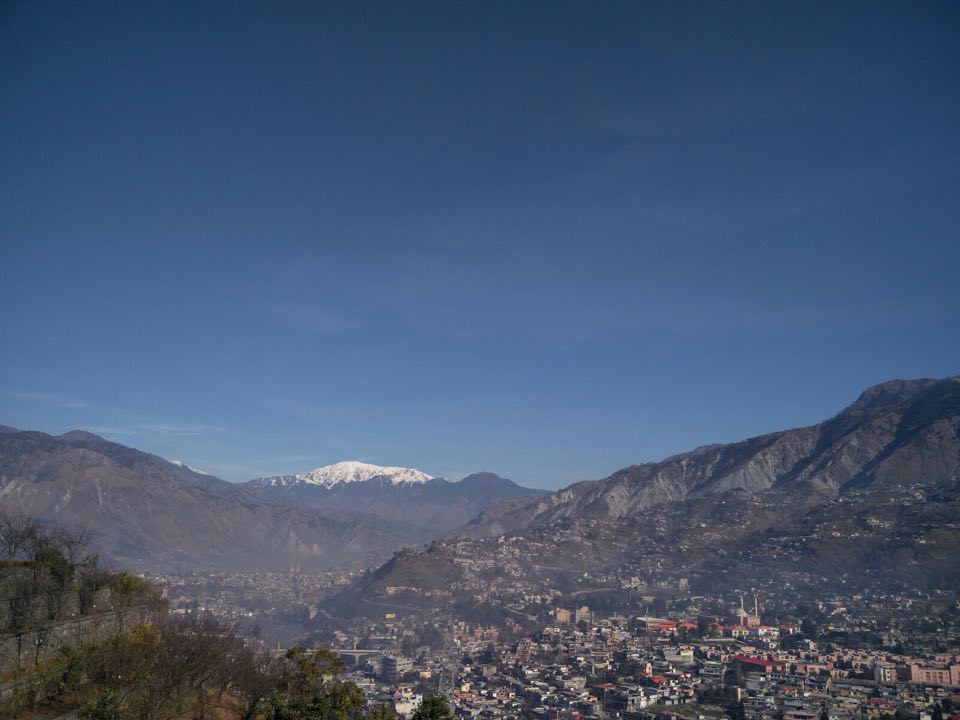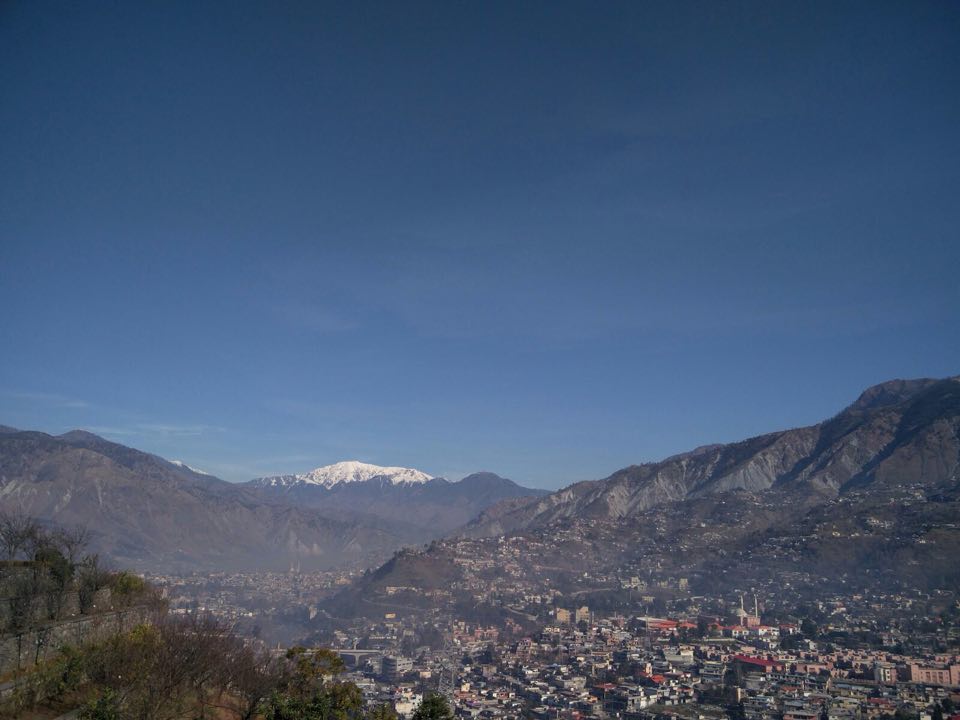 Kutton
It takes almost 5 hours to reach Kutton from Muzaffarabad, which means you need to be extra-vigilant about the time to reach Kutton before the sun goes down. I would recommend you to stay at Jagran Resort, Kutton Colony. With spacious rooms and a very well articulated plan of a resort that is both safe and surrounded by all the right places that will satiate your adventure-lust! Just outside the resort is my favorite comfort spot, a river surrounded by mountains which can take all your worries away. I spent my mornings sitting on a huge rock in the middle of the river and just thinking about nothing!
Apart from that, there is a bridge just a pebble's throw away, outside the resort which would lead you to the other side of the river. From there, the sky is the limit. You can choose your favorite mountain and trek while you have that spark. Also, make sure you talk to the locals on your way. They are the most welcoming people you will find in Pakistan. With small houses, they have a heart of gold.
Don't forget to fill up with enough water and light snacks. The trek back to the resort can get a little tricky once you get to the top.
Speaking from personal experience, you must not settle for anything but the top. The view from there is worth the effort, trust me.
Sharda
Being a true Karachiite, I had never seen snow in my entire life and I was willing to embark on a 3 hours journey to Sharda just to experience snowfall. Sharda is reputed to be the most beautiful spot in the Neelum district, Azad Kashmir. After crossing narrowly made roads on the edges of huge mountains and a lot of excitement – lo and behold Sharda, indeed, lived true to the expectations.
Snow blanketed fields on both sides of a small lake with mountains on three sides and a range of small homely shops on one side. We did what everybody expected us to do.
We had a snow-fight for 2.5 hours straight.
Some of us even got a little too filmy and decided to film the Pakistani version of the song 'Gerua' from Dilwale. Snow-slides, snowmen and just anything that we can do with the snow, you name it and we did it! I wish I could pack some snow and bring it back with me.
Leepa Valley
One of a fascinating valley of Azad Kashmir, Leepa Valley is 45 kilometers from Muzaffarabad. Being at a high altitude, this valley receives a fair share of snowfall in the winters and is therefore closed for tourist in winters.
However, summer here is pleasant, therefore, all those planning to bag-pack in summers, this should be on your list. I couldn't visit this place, however, I would love to hear your stories.
There are a lot of other places that you can visit, but the above-mentioned are on top of my list.
Do's And Don't's Of Travelling to Kashmir:
Coming to the do's and don't's list, I have a rather extensive list drawn out for you which you must really take care of:
You must carry your original CNIC with you at all times. Do not argue with those in uniforms!
Pack a fair share of warm clothes but make sure it is easy for you to carry. Repeat clothes if the need arises.
Keep leather gloves and long boots with you – a must!
Keep something to battle off motion-sickness, it gets to the best of us.
If you are afraid of heights, make sure to not get the window seat, however, you must visit Kashmir.
Plan your time efficiently, make the most of the daylight and return before dark.
Kashmir is SAFE, it is safest in Pakistan. Pay no heed to what others say!
Keep light snacks and adequate water bottles with you at all times. You might have to skip meals while you are on the road.
Be prepared to lose touch with the rest of the world for a little while. Your regular sims will stop working at some point after Muzaffarabad and only a local sim can keep you in touch with your family. There is no way to get a WIFI connection, though. A blessing in disguise, if you ask me!
Last but certainly not the least, take pictures but don't forget to live in the moment.
That is all from my side folks. I am looking forward to hearing some very funny travel stories from your side. Until next time!
Disclaimer: The views expressed below solely belong to the writer and does not necessarily imply Brandsynario's opinion towards an individual, organization or a group.