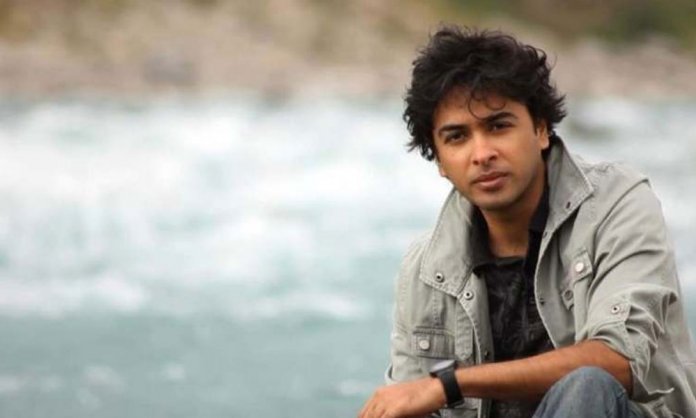 In a circular taking the internet by storm, Khyber Pakhtunkhwa recently made it compulsory for schoolgirls to cover themselves up regardless of their age.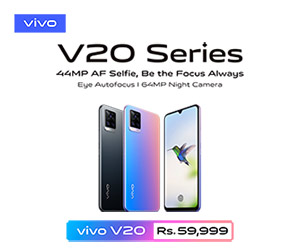 All the public sector schools were required to abide by the instruction to ensure that girl students wear an abaya, gown or chador "in order to protect them from any unethical incident".
Take a look at the circular: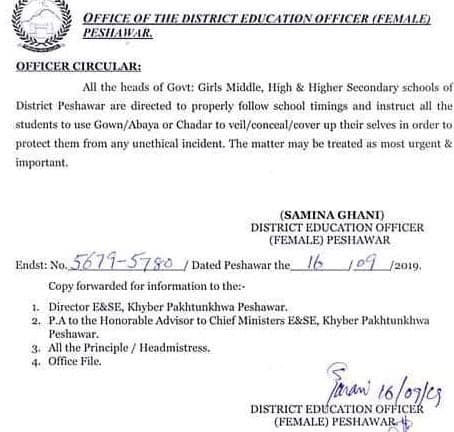 Now take a look at the backlash it attracted:
#Kasur shaking again.. Body of three minors have been found dead after been assaulted.
Sirf larkiyun ko abaya phenado aise logun ko khula choro. Such a shame on the face of this govt.
If Burka is compulsory for ladies then animals like these should be stoned to death as well. pic.twitter.com/1qbS8aTvEv

— Fahad Khan (@MrFahadKhan) September 18, 2019
And this little girl was in Abaya / Parda and look she is still harassed … Ulama should also inform us that what Islam says about such men / people? pic.twitter.com/lHqu7hIyOQ

— Farhan Ali (@FarhanAliSays) September 18, 2019
Children wearing Abayas/Burkhas promotes the idea that children are sexual objects.

— Shehzad Ghias Shaikh (@Shehzad89) September 17, 2019
If it is the fault of women for not covering themselves properly that sexual harassment and sexual assault happens, why are so many young boys sexually assaulted all over Pakistan? Unko bhi burkhay phena day?

— Shehzad Ghias Shaikh (@Shehzad89) September 17, 2019
Social media users quoted news, facts, history, logic to challenge this decision and the order immediately received immense backlash, as a result of which it was retracted unexpectedly early.
Notification for School Girls to Wear Abayas Withdrawn After Severe Backlash
However, when most people were busy protesting the order with a focus on girls getting harassed regardless of how they dress, this Pakistani singer and activist directed attention to the harassment of boys, a highly ignored subject in our society.
What about young boys. They are also sexually abused … so should we cover them and send them to schools? It's about time that we strengthen our child protection unit in provinces and teach 'life skill based education learning' LSBE Cirriculum in our schools @pid_gov

— Shehzad Roy (@ShehzadRoy) September 17, 2019
A survey conducted by the Express Tribune in 2016 showed that more than 50% males admitted to being sexually harassed in their lives. Out of them, more than 80% were less than 18 when they were harassed.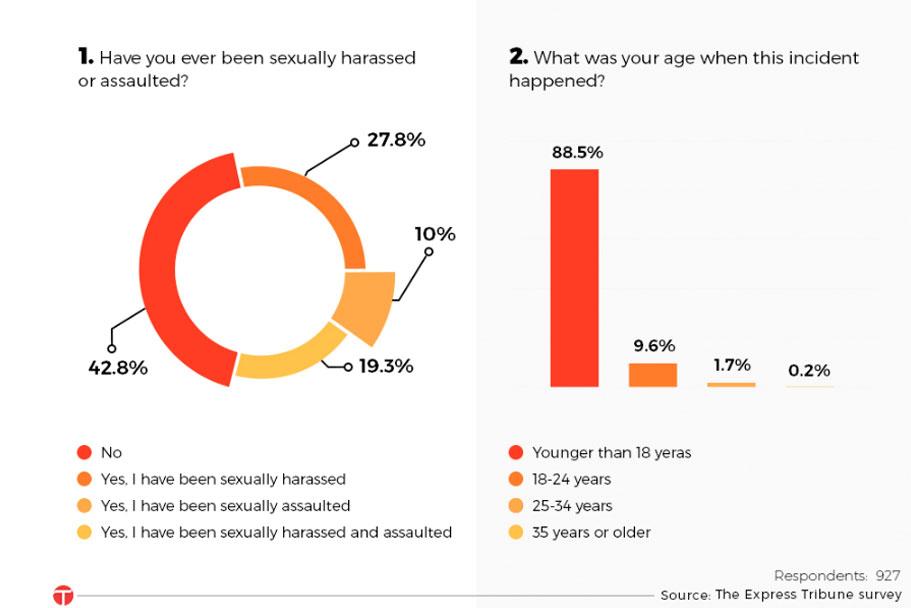 This is just the number of males who admitted to being harassed, which means the actual number of male harassment must be larger.
It is funny then, that as a solution to end (female) harassment, authorities ordered little girls to cover themselves up. By that logic, shouldn't boys be ordered to do the same?
Let us know what you think!
Stay tuned to Brandsynario for more news and updates.