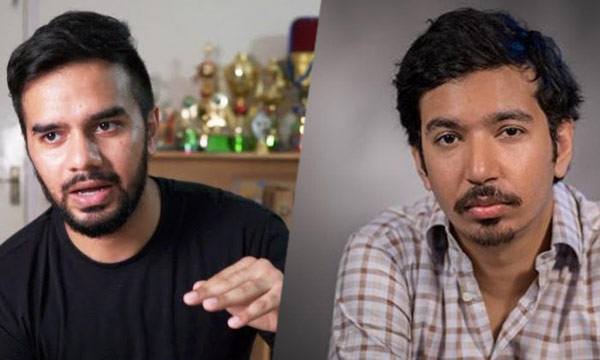 Update: It is no secret that Ukhano, the famous vlogger, has been flooded with harassment allegations on social media from everywhere.
Last we heard, Mooroo had tweeted in favor of Ukhano and the harassment controversy taking social media by storm.
Now, an equally popular(if not more) vlogger and social media influencer, Irfan Junejo has taken to Twitter to reveal his stance on the matter.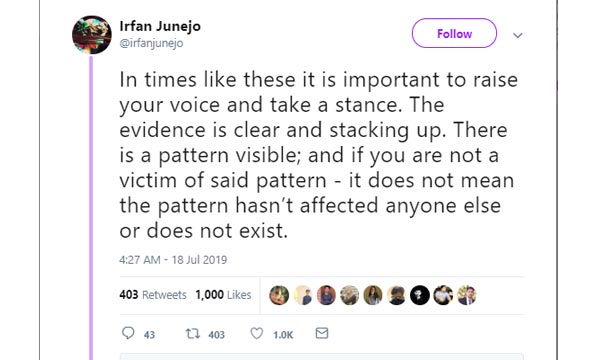 He stands in solidarity with the victims and has shown trust in them and the problems they have faced because of Ukhano.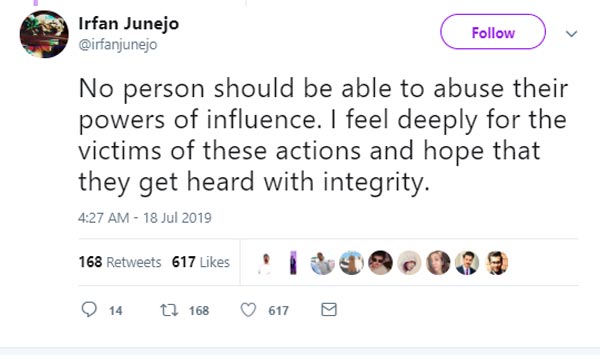 Ukhano finally broke silence on his innocence yesterday, but not many people will believe him until he is proven guilty.
Ukhano Speaks up Against Harassment Allegations – Social Media Stands Divided
However, while on one hand people have spoken against Ukahono, on the other hand some have also defended him.
When a controversy like this against a well known personality begins, the onlookers wait for word from people who are in some way or he other close to the personalities in question before taking a stance of their own.
In Ukhano's case, one popular Youtuber who has tweeted in support of him is our very own Mooroo.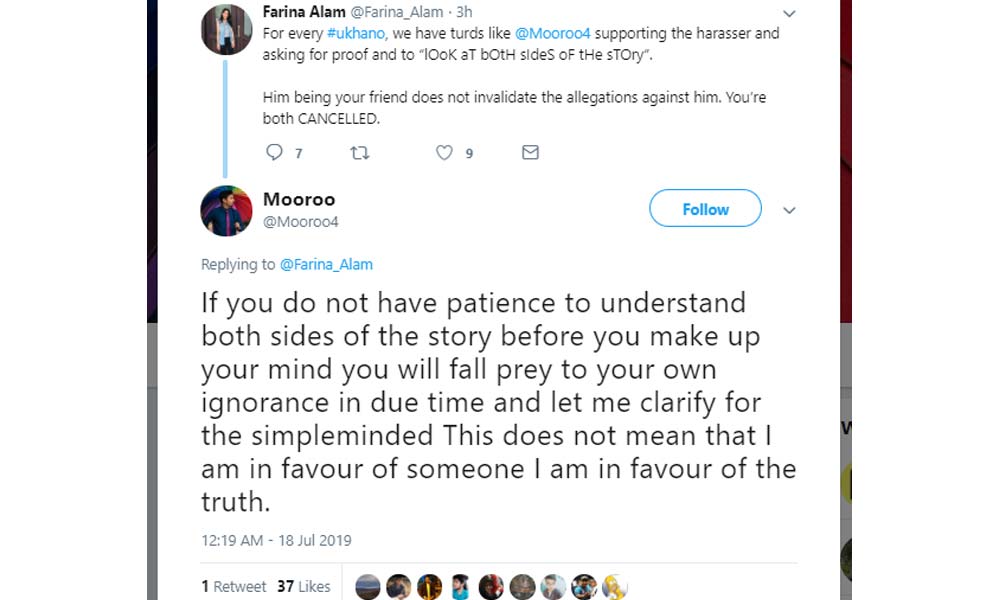 Similarly, the famous international travel filmmaker and vlogger Eva Zubeck also came forward in support of Ukhano.
Saying that she never felt uncomfortable in his presence, she added that he is a person who speaks in support of women empowerment in the media industry and can always be relied on.
She took to her Instagram stories and wrote:  
WHILE I CANNOT SPEAK FOR OTHER WOMEN WHO FELT THREATENED BY THEIR CONVERSATION OR INTERACTIONS WITH UMER, I CAN SAY FROM MY OWN EXPERIENCE THAT I'VE ALWAYS BEEN ABLE TO RELY ON HIM AS A FRIEND AND SUPPORTERS OF WOMEN IN THE MEDIA INDUSTRY.
Do you think his other fellow Youtubers will also join in to support Ukhano?
Let us know in the comments.
For more updates and details, stay tuned to Brandsynario.