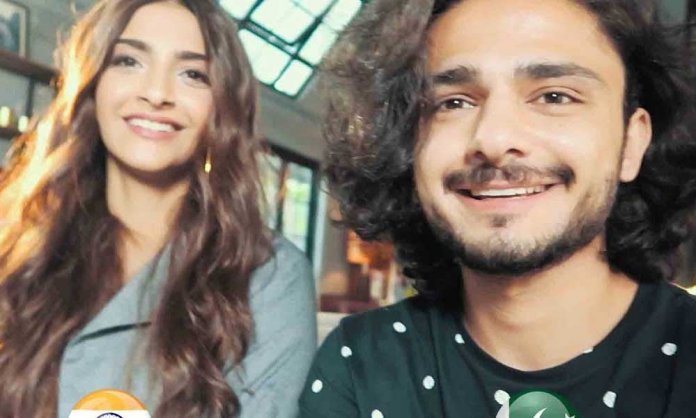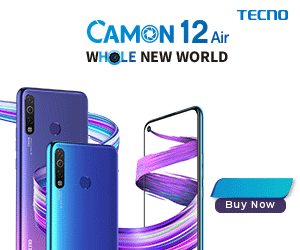 Social media has been busy discussing famous Youtuber, Ukhano ever since a facebook user took to her account to "expose" him.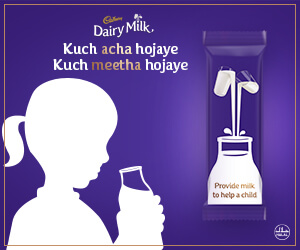 After the original poster, many other women began to come out with their evidence against the Youtube sensation, reminding us of the way Ali Zafar and Meesha Shafi's case had also rolled out.
Here is the original post:
After that, someone from NCA, who had been Ukhano's batchmate cam forward with proof.
One of my friend from NCA has shared something about UKHANO. I request you all girls please beware of people who ask for your pictures and other stuff. pic.twitter.com/0vdB3pzHte

— Adil Qureshi (@AdilQureshi_) July 17, 2019
Another girl commented:
She also added:

Yesterday, the Youtuber finally broke silence over the issue and claimed to be innocent.
Taking to his Instagram account, he posted a video clarifying his position. He even mentioned that he has visual proof to defend himself, but he will not put them up because he cares about the girl's reputation.
Have a look at the video! 
His video also caught the attention of famous Pakistani actress Komal Aziz Khan and she couldn't resist to school him.
She wrote:
However, some people are also defending him, and it is important to see both sides of the story.
Famous travel vlogger, Eva Zubeck took to instagram to extend support towards him.
Moreover, a big fangirl of his, Minal Ahmed also publicly wrote her story in support of him: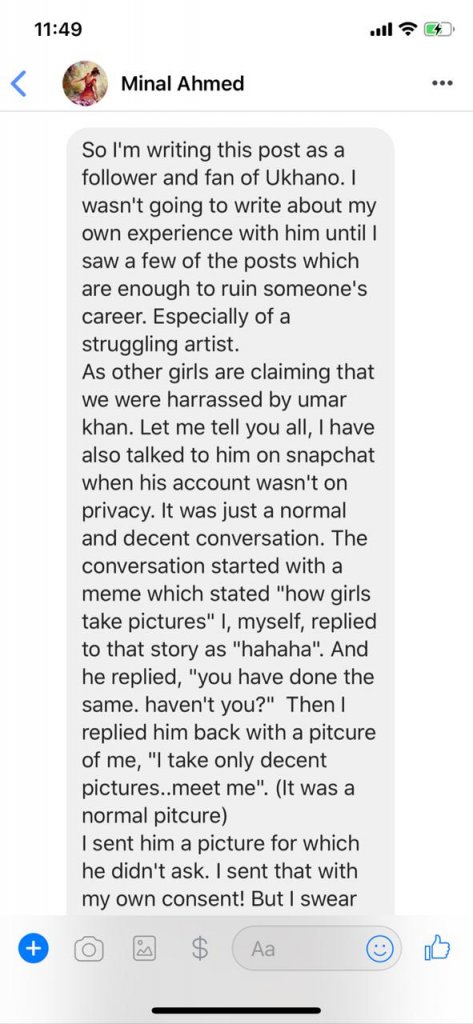 What are your thoughts about the story and Ukhano's defense of himself? Let us know in the comments below.
For more updates and details, stay tuned to Brandsynario.