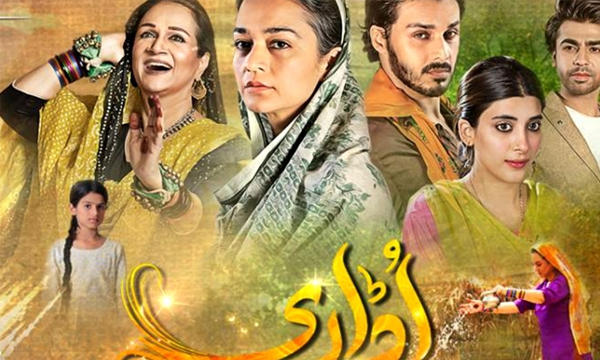 Fans were ecstatic after witnessing the much-anticipated last episode of the groundbreaking serial, Udaari on HUM TV last night! Based on a taboo subject of child sexual abuse, the drama amazingly exposed the heartbreaking truth of our society.
Since the very first episode, the serial Udaari has aired controversial scenes, bold dialogues and had brilliant actors, reaping in high doses of primetime ratings.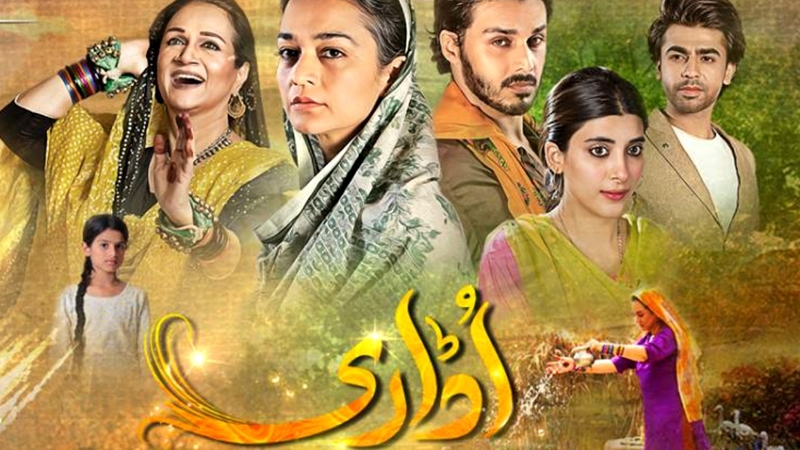 Social media was abuzz with support when PEMRA served a legal notice to the drama while last night's episode was dubbed as one of the best episodes of the show! With powerful acting, an inspirational story and  outstanding performance, Udaari truly is one of the best shows TV shows in Pakistan.
The drama stirred quite the debate on social media that encouraged people with deviant minds to openly acknowledge, address and talk about such a heinous crimes inflicted upon children, especially young girls. The crux of this sensational blockbuster was to motivate sexual abuse victims to talk about sexual harassment openly rather than being ashamed.
"Udaari tells the girls of today that they can speak up whether or not it is risky. We showed that we support good causes. We want to talk about the issues that exist in our society and we want to solve them," said Pakistani actress, Urwa.
Cherishing the success with my #Udaari Boys ! ☺️ @farhan_saeed @khanahsanofficial ! Last episode on #HumTv in a… https://t.co/eEdXzH7LoU

— URWA HOCANE (@VJURWA) September 25, 2016
The highly successful HUM TV drama, with a 9/10 rating, was jointly produced by Momina Duraid and Kashf Foundation in collaboration with the Canadian Government.
Udaari Producer Momina Duraid Responds to PEMRA Serving Legal Notice for Controversial Scene
It is refreshing to see the positive influence this serial has had on the society, and how fans came out in support. Be it Ahsan Khan's brilliant acting as a pedophile or Farhan Saeed's last speech- fans just could not stop gushing over the last episode.  
Twitter was overflowing with praises. Here are some reactions!
What an amazing ending…! #AhsanKhan nailed it, he just nailed it in last episode! Super proud of Pakistani talent.#Udaari

— 💚MeeratTariq💚 (@MeeratTariq1) September 25, 2016
@hinaaltafkhan u did a brilliant job in #udaari love to have u again on our tv sets with some new exciting project !!

— N⚽man 🇵🇰 (@NomyPakistani) September 26, 2016
Just watched last episode
Masterpiece! No doubt the best play with a strong message. Bol k lab azad hn tery #Udaari

— Mahrukh (@mahich1) September 26, 2016
#Udaari is a proof that strong script is the key to a successful play. Other channels must stop running after cheap scripts and writers

— SKay (@SammKhan22) September 26, 2016
sucha great ending…everyone involved with this project deserves unconditional praise, love and support 👏👌 #Udaari

— عائشة (@iAshiXo) September 26, 2016
So many Zebo in The world But one needs to be brave to face & stand for their Right
Bol Kay Lab Azad hai teray #ChildRape #Udaari

— Irum Azeem Farooque (@Irumf) September 25, 2016
just watched #Udaari as pathetic as this crime is,if ure a victim,u've nothing to be ashmed of, u deserve a life exactly like the rest of us

— maheen (@leptonstreet) September 25, 2016
#udaari is what makes me so proud of our TV industry today. MORE projects like this every season please?

— AmnaZahid (@AmnaShabbir) September 25, 2016
Oh lord response of last episode !!! Thank you so much #udaari Bol k lab azad Hain teray ❤️

— Hina Altaf khan (@hinaaltafkhan) September 25, 2016
https://twitter.com/pakistani_hun/status/780089039395446789
What an amazing ending…! #AhsanKhan nailed it, he just nailed it in last episode! Super proud of Pakistani talent.#Udaari

— 💚MeeratTariq💚 (@MeeratTariq1) September 25, 2016
Hatss off @VJURWA hira altaf, ahsan khan, the child actors n everyone thats been a part of #udaari its been amazing watching it all through!

— Dr Mariamnaqsh (@MariamNaqsh) September 25, 2016
Loving it #Udaari last episode

— Dr Mariamnaqsh (@MariamNaqsh) September 25, 2016
Child Abuse is crime ,break your silence speak up against this curse, create awarness regarding #child Abuse #Udaari

— Palwasha Abbas (@Palwasha_Abbas) September 25, 2016
Farhan Saeed's ending speech. 👏🏼👏🏼wish it could happen in reality as well. #Udaari

— Sed Nugget (@SohaTazz) September 25, 2016
Chalo everyone..get to #humtv n watch the last episode of #Udaari i totally love this serial..so much for us to learn from..

— Dr Mariamnaqsh (@MariamNaqsh) September 25, 2016
Thank you #Udaari we can now finally break away from saas-bahu dramas and bring worthy issues to light. God knows the morning shows won't.

— Cinnamon Curls (@CinnamonCurls) September 25, 2016
Tremendous #Udaari. A master piece by @FarhatIshtiaq. It was more than a drama. Powerful script n superb acting. Hats off to da entire team.

— Javeria Khan (@ImJaveria) September 25, 2016
#Udaari one of the best TV shows ever in Pakistan.
Such an Inspirational story & outsanding performance by all 👏
Say No To Child Abuse !

— Ariba Jalbani (@AribaJB) September 25, 2016
Famous Pakistani celebrities such as Naveen Waqar, Adnan Malik, Mira Sethi and others came out in support of Udaari. Watch their high on spirit videos below:
This is what Ahsan Khan had to say about his role: "Momina approached me saying there's a negative character and we have Pakistan's top actors lined up for this role, but your name is on the top of the list."
"I was very excited because it was for a certain cause. When you have a cause attached to the role you see it with a different angle not just for popularity. You view it as a certain duty."
He revealed how his wife was against him playing the role: "It's normal for people get a bit judgmental, my wife was a bit concerned about my security, but I eventually managed to convince her."
About Kashf Foundation 
Kashf Foundation has been working for the economic and social empowerment of women for the past two decades. It believes that Udaari can play a major role in educating people about women's issues and will encourage them to think about these issues in a more objective and sensitized manner. Kashf's social programming has included public service campaigns comprising social theatre, trainings, and TV dramas to change social attitudes and cultural biases that hinder women and girls from contributing to the economy.
Bold Subject, Brilliant Acting – Still Chup Raho Left a Lot to be Desired: Twitter Reactions
Stay tuned to Brandsynario for more updates.