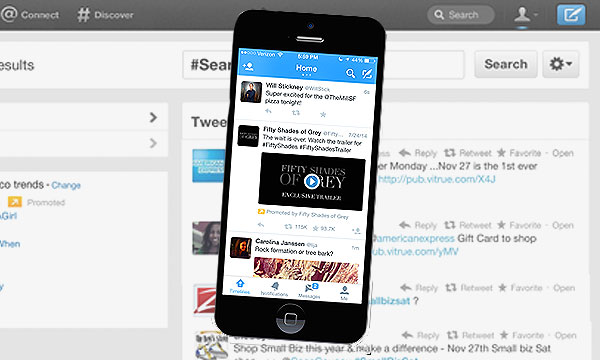 Pakistani community can now benefit from "promoted tweets" too. Twitter has rolled out the service in various countries including Pakistan. This service will allow businesses to engage their audience via personalized tweets.
Read more: PTA Demands Removal of Controversial Pakistani Tweets from Twitter
The social media website not only serves as a platform for people to connect and engage with each other but also creates an opportunity for businesses to carve out a niche through personal interaction and engagement.
The service was launched some time ago, but it was restricted to a small number of countries. Recently Twitter has launched this service in 167 countries including Pakistan. This is a major step to attract a large number of advertisers from around the world and proliferate company's revenues.
Read more:3G Services in Pakistan Prove Unsatisfactory For Majority of Users
Unlike common ads, Promoted tweets will just be tweeted targeting selective people on Twitter. Promoted tweets will feature on the home page of users and not only followers but also non-followers depending on their personal interests and engagement. These will be more like branded messages appearing on the news feed of targeted audience. The promoted tweets will need to engage the audience with replies and retweets or else it will dwindle and disappear eventually.
Twitter has attracted multitudinous users from Middle-East recently and it has led them to a partnership with Connect Ads, a Cairo-based advertising company. Connect Ads will send Promoted Tweets for Twitter in Kuwait, Egypt, the UAE, Saudi Arabia and Pakistan. In just the beginning, Twitter has acquired Pepsi Arabia, Mobily (Saudi), Atlantis Hotel and Dubai Calendar as customers.
Read more: Twitter Increases Character Limit on Direct Messages
Twitter, currently generating major (up to 63%) of revenue from the US, now aims to expand globally. Adam Bain, Revenue Chief at Twitter told that company is more interested in capturing markets with higher smartphone usage.
A guide published by Twitter explains how to reap benefits from Promoted Tweets. You can engage your audience effectively and boost revenues for your business if you promulgate the promoted tweets in a right manner.