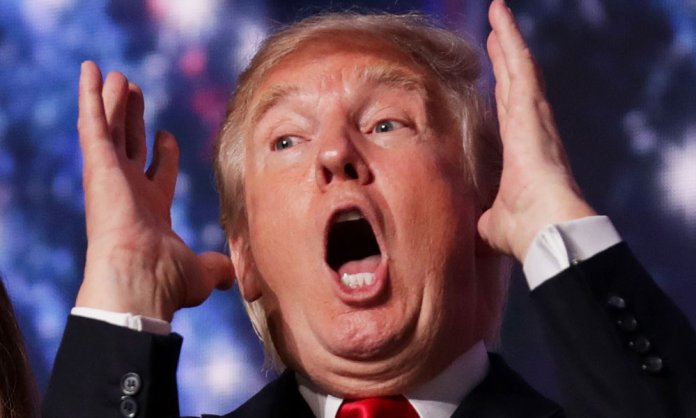 Guess whose Twitter account got deactivated? Yes! The famous Twitterati and the US President, Donald Trump's Twitter account got deactivated. It was shut down for 11 minutes on Thursday, 2nd November 2017.
Mr. Trump, who has 41.7 million followers, was really upset by this news. The social media company started its investigation as soon as the news was aired, and came to the conclusion that a former employee deactivated Mr. President's account on his last day at work.
Through our investigation we have learned that this was done by a Twitter customer support employee who did this on the employee's last day. We are conducting a full internal review. https://t.co/mlarOgiaRF

— Twitter Government (@TwitterGov) November 3, 2017
This act started a debate regarding the security of Mr. Donald Trump's social media accounts..
Trump has been actively using the Twitter platform to promote his policies and to attack his opponents ever since he has taken over the office in January 2017. The personal account of Trump got deactivated, however, the official account @POTUS was unaffected.
Twitteratis could not resist taking this whole scenario to the next level.
Not all heroes wear capes. https://t.co/8hchNECGaA

— Kumail Nanjiani (@kumailn) November 3, 2017
They expressed their happiness through memes and gifs.
*my work here at Twitter is done* pic.twitter.com/c72dWdQ79E

— ~LA Dreamer~ (@TElleElle) November 3, 2017
The twitter employee leaving work today pic.twitter.com/SRuZNSXKxV

— Jason Duval (@bebe_chien) November 3, 2017
Many tweeted that the world actually was at peace for those 11 minutes.
11 minutes of peace❗️. Now it's back to the sadness, strife and division 😞. #Trump @FoxNews @foxandfriends @CNN @maddow @MSNBC pic.twitter.com/gvdnrVx54R

— jesproductions.com (@jesproduct) November 3, 2017
Some even wanted to give awards and medals to this unsung hero!
someone give this person a medal! pic.twitter.com/L38zd2msbu

— Lauren Slattery (@lslatt1) November 3, 2017
ALL THE AWARDS TO THIS FORMER #TWITTER EMPLOYEE 👏👏👏👏👏

Twitter employee 'deactivated' #Trump account on last day – https://t.co/i46X31fuqZ

— 🌈 Emma Cohen 🌈 (@Emma__Cohen) November 3, 2017
The account has now been activated. Donald Trump is also back in action and has announced a punishment for the employee.
…There is also something appropriate about keeping him in the home of the horrible crime he committed. Should move fast. DEATH PENALTY!

— Donald J. Trump (@realDonaldTrump) November 2, 2017
Now let's see whats coming ahead. After-all he's DONALD TRUMP.
What is your take on this story? Do let us know in the comments below.