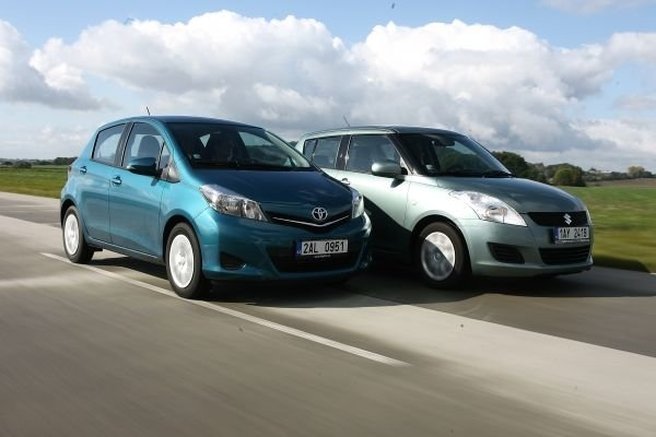 Currently, Suzuki Swift and Toyota Vitz are the top sellers in this line having a huge market share. Subcompact cars are preferred in Pakistan, particularly in bigger cities because these cars are affordable for middle-class families. So it's Toyota Vitz vs Suzuki Swift.
These are also best for the daily routine life (office/workplace to home) and useful to avoid heavy traffic. Let's compare everything we know about these cars and see which one is best.
History
Before getting to the technical overview of the both Japanese made cars, you will want to learn about their history first.
Toyota Vitz introduced a bit earlier than Suzuki Swift by Toyota Motor Corporation the in 1998. Known as Toyota Yaris and Toyota Echo in the global market.
The first two models of the car (Ist and 2nd generation) surpassed 3.5 million sales in more than 70 countries till 2010, while 1.4 million units were sold in Japan. The third generation Vitz is now available in the market for subcompact car fans.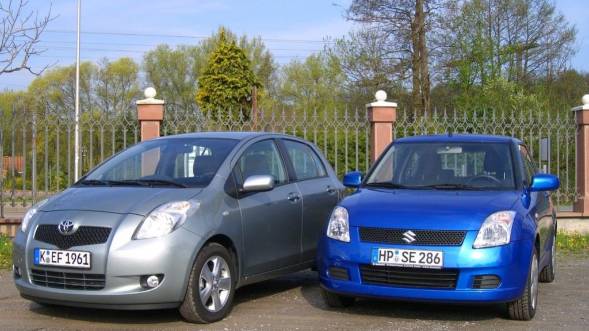 2017 Toyota Corolla Facelift Might Make An Appearance in Pakistan
Suzuki Swift was launched in 2000 to target rather younger car consumers and initially it was am imported vehicle in Pakistan. After the increasing demand of Swift in Pakistan, Pak Suzuki Motors started its manufacturing it locally.
The car has bagged above 60 international awards so far including 'Best Buy Hot Hatchback' by WhatCar Magazine of UK, Goldstar Award by Wheels Magazine Australia and 'Indian Car of the Year 2012', which proves its accreditation worldwide.
Available Variants
Currently, the ongoing 3rd generation Vitz can be accessed in two variants with respect to body style:
Three door hatchback with L and LE trim levels
Five door hatchback with L, LE and SE trims
Suzuki Swift is available in 3 variants:
Swift DX        (1300cc)
Swift DLX     (1328 cc Engine Power with some improved security features, expensive and better version than DX)
Swift Auto     (automatic)
Features
Exterior 
Toyota Vitz is dynamic and well shaped, it's also available in 17 sublime colors. The front bumpers, fog lights and headlamps add up to superior look.
The rear  is trendy in style too, unlike the simple or traditional backside. This car is lower in height in comparison to its competitor Swift which is an added advantage.
Toyota Corolla Altis Grande Vs Honda Civic i-VTEC Oriel Review: Price, Specs & Features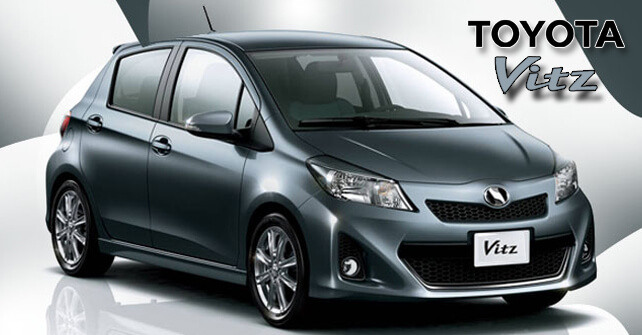 Suzuki Swift is sporty in design having stylish chrome grill, alloy rims and halogen headlights, and it is available in seven charming colors.However, overall shape and structure, Vitz is more striking and sharp in attraction.
However, keeping in mind the overall shape and structure, Vitz is more striking and sharp in grabbing attraction.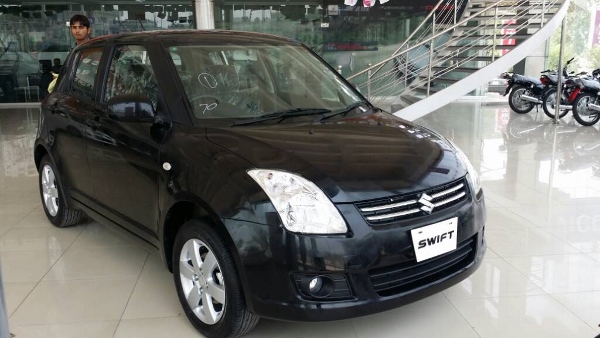 The Interior Front
Vitz has enough capacity inside to provide comfortable leg and headroom at its bit luxurious looking seating. The car has been equipped with six-speaker CD player, Bluetooth Connectivity, streaming, USB Hub, and more.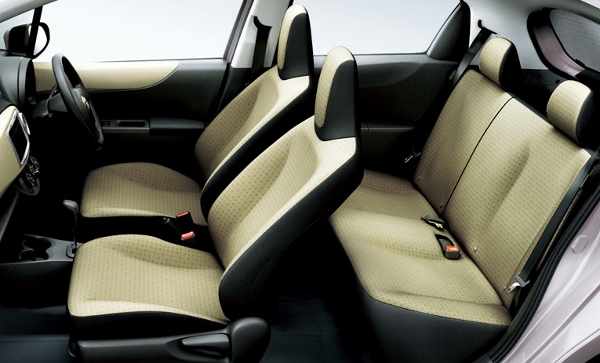 The sporty Suzuki Swift is not so different from the Vitz's interior. In fact, it is more elegant from inside complimented by black and blue theme.
On the basis of interior, both these car does not have any clear edge over the competitor.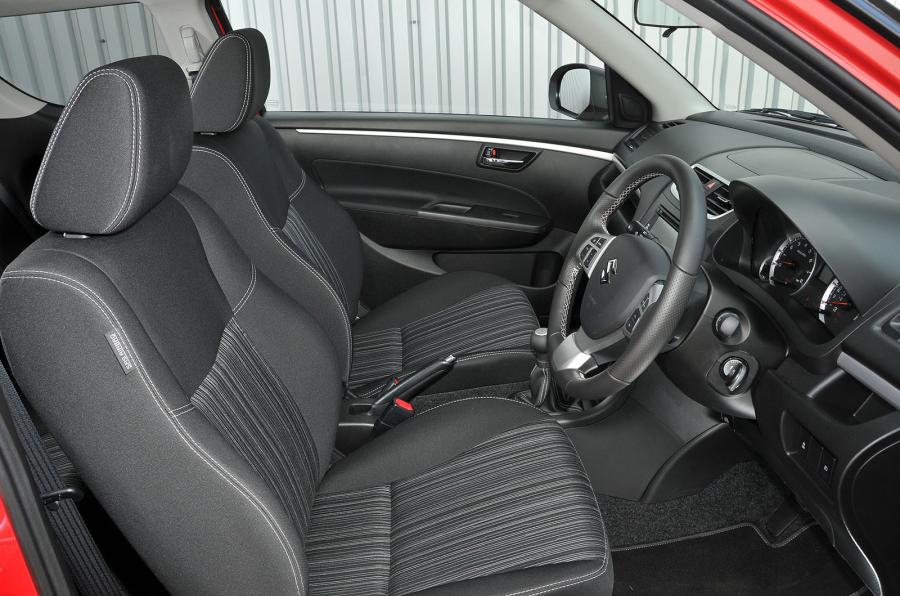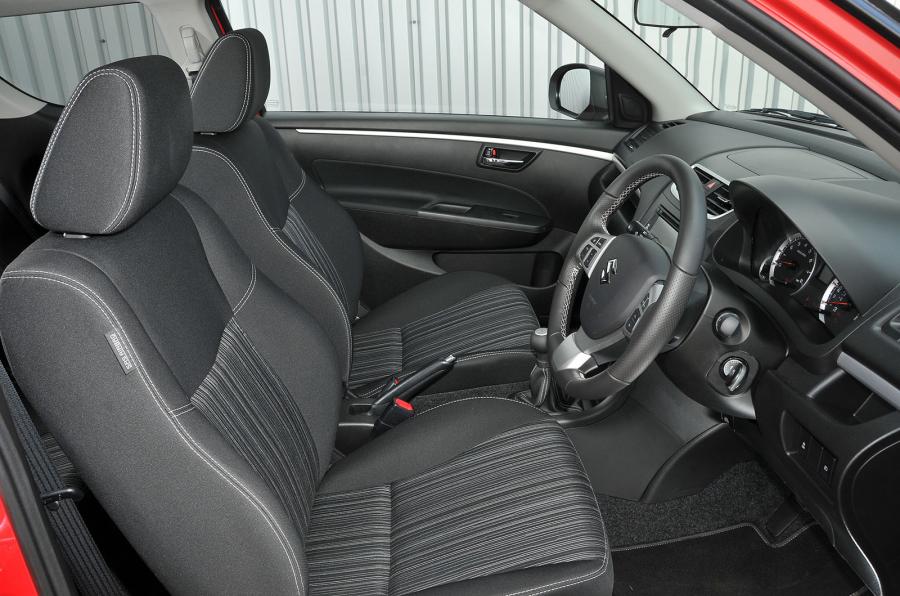 Specifications
Engine Capacity and Performance
Toyota Vitz comes with 1.5L inline-four cylinder engine that generates 106 horsepower with either 5-speed automatic or 4-speed manual transmission. Its fuel efficiency is about 9.4 liters per 100 km as per estimations. It can vary by automatic and manual transmissions.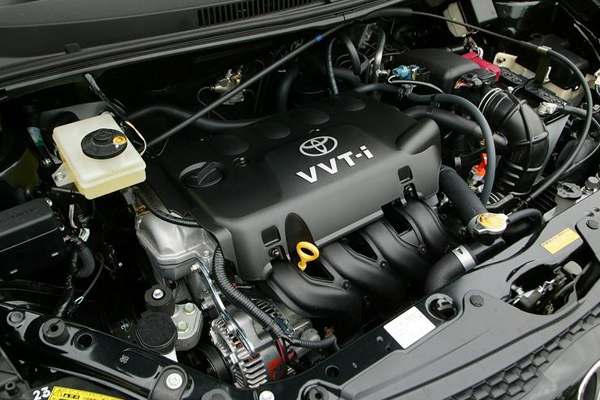 All three variants of the Swift have same features, includibg a 1.3 liter M13A four-cylinder petrol engine inline. It can boast 90 horsepower paired up with five-speed manual or four-speed automatic high-performance CVT gearbox.
Swift's average fuel efficiency is better than  Vitz, 5.5 to 6.0 liters per 100 kms. Combining both fuel mileage and engine efficiency, Vitz is ahead of the Swift for having a powerful machine in the car.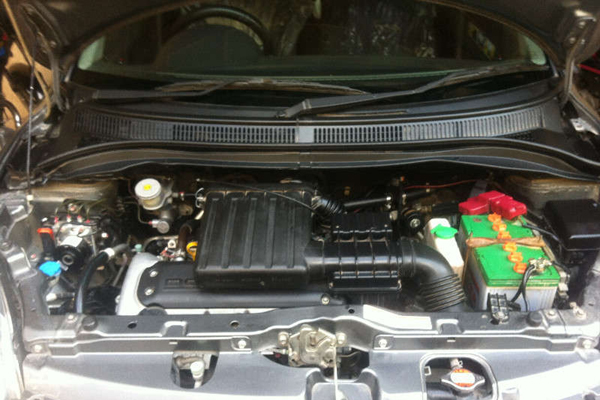 Safety Measures
Safety factor should never be neglected whenever you have to buy any car. Toyota Vitz comes with more safety features than Suzuki Swift. The 3rd generation Vitz is equipped with standard SRS airbags, electronic stability control, anti-lock braking system (ABS), keyless entry and power locks.
Suzuki Swift is integrated with ABS plus electronic brake force distribution (EBD), child proof rear door locks and side impact door beams option, but does not offer SRS airbags to survive any crash in its base DX model. You are  charged more for these improved security features in DLX model.
Vitz is a clear winner here.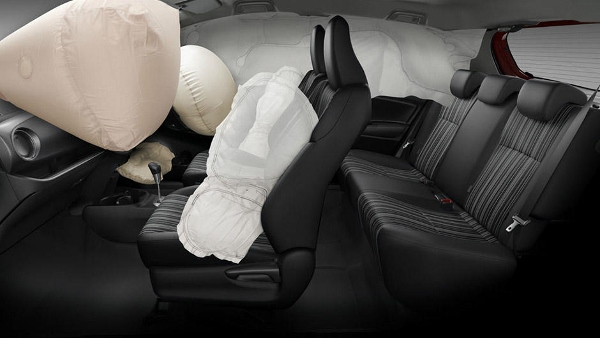 Price 
Toyota Vitz is not manufactured in Pakistan, a reconditioned and used Toyota Vitz  is sold in Pakistan usually between PKR1,650,000 (2014 model) and PKR 1,450,000 (2013 model).
The price of new Suzuki Swift automatic starts from Rs. 1,418,000/- with the DX and DLX versions carrying a price tag of Rs. 1,221,000/– and Rs. 1,282,000/- respectively.
Keeping in mind the duty charges of importing and other taxes, Vitz's higher price is justified when it is providing you more safety features and a the powerful mill inside. The only drawback of it is not offering a warranty for being imported.
Suzuki Swift, cheaper in price, also offeres 'After Sales Services' by the company. Car buyers should always check the grade mentioned on car's windshield or from Auction Sheet. It is highly recommended to not buy a car with grading less than 4.
We have informed you about different perspectives of these car, now the ultimate choice is yours.
Stay tuned to Brandsynario for more updates.