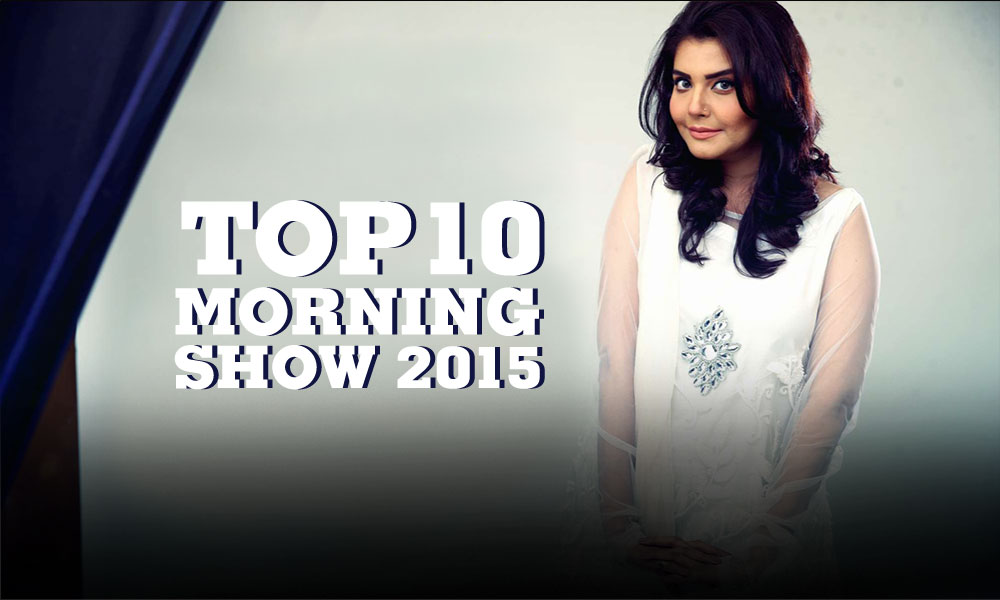 If you're a Pakistani – by now you would have heard enough gossip on morning shows to know that despite turning up their noses, a wide population of the audience finds it a great source of entertainment and information.
The hour-long morning show extravaganzas are almost every female's to-go place to get beautiful and trendy designs for their wardrobe.
However, have you ever wondered which of these morning shows are most popular in terms of TRPs? Go through the list and let us know if your favourite show is on the list or not. Also, check out the TRP ratings for Top Morning Shows in Pakistan, as taken from Kantar (Media Logic).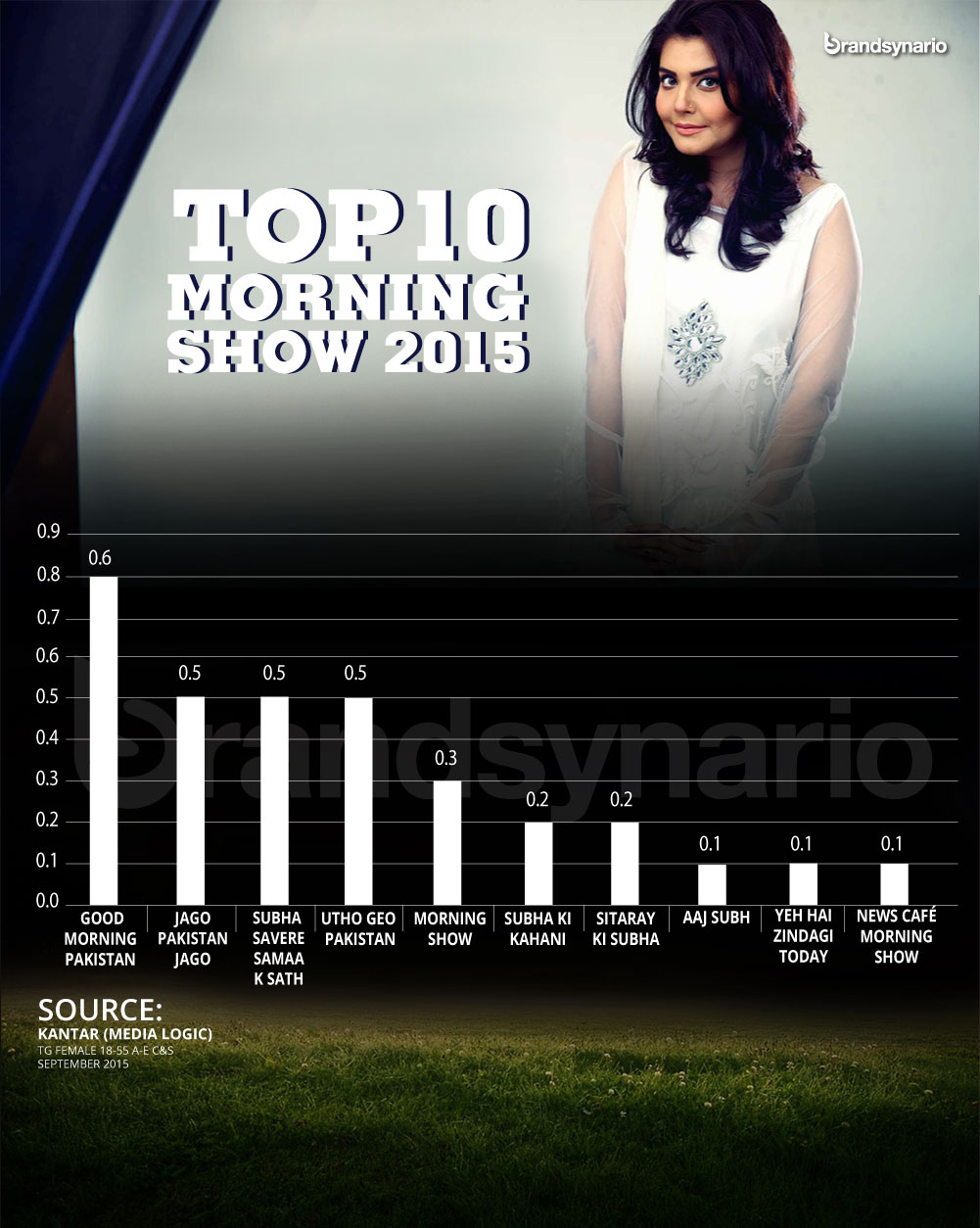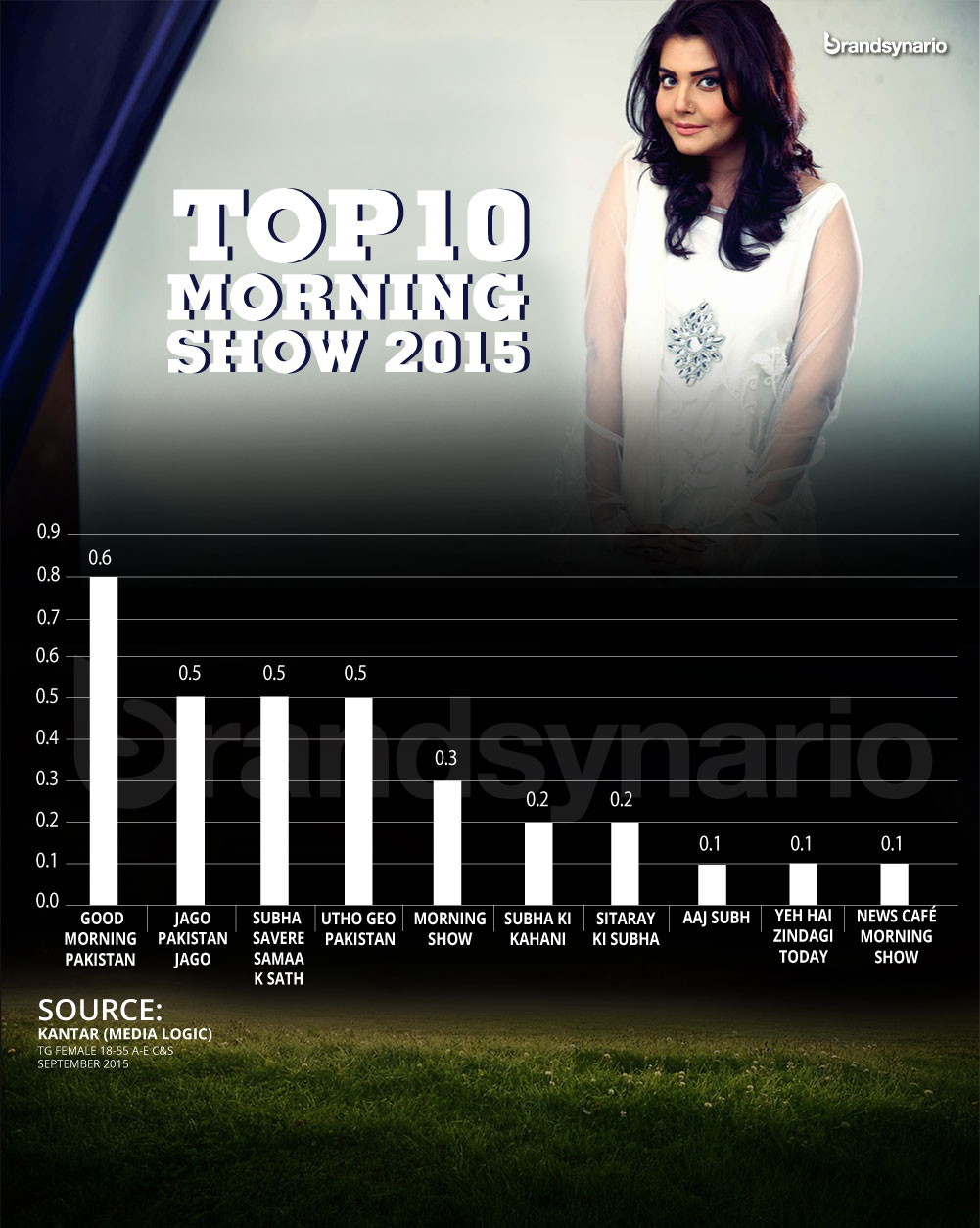 Good Morning Pakistan
Hosted by the gorgeous Nida Yasir, this show has managed to bag a TRP of 0.6. It airs on ARY Digital from Monday till Friday at 9 am. The main purpose of this show is to energise the viewer's day, give them information about what is going on in the world as well as insights into the life of a famous celebrity.
Launched in 2011, the producers claim first mover advantage as they were the first ones to enter the market through ARY.

Jago Pakistan Jago
Also launched in 2011, Jago Pakistan Jago has a solid TRP of 0.5. No matter what the show's mandate, the majority of the audience is attracted to this show primarily for  Sanam Jung, the ultimate eye candy and the host of the show. Sanam is the perfect person for a morning show which aims to fill viewer's morning with addictive energy.
The show airs on HUM TV from Monday to Friday from 9 am till 11 am.

Subah Savere Samaa ke Saath
It is actually very surprising to see a show hosted by our very own Sahir Lodhi at third postion since he is someone Pakistanis love to hate. Guess the aunties are still very much in love with our famous RJ. This show airs on Samaa TV every Monday to Friday at 9:05 am.
With a TRP of 0.5, the show aims to target the emotions of people in order to bring a little change.

Read More: Top Pakistani Cooking Shows 2015
Utho Geo Pakistan
Released recently in 2015, Utho Geo Pakistan is hosted by the ageless beauty 'Bushra Ansari'. Abandoning the recent trend of young TV hosts, Geo TV managed to make a mark with its peppy and experienced host.
For a newly released show to manage a TRP of 0.5 does speak volumes about the popularity of the host, on whom the producers have banked on successfully. The show airs on Geo TV every Monday to Friday from 9 am till 11 am.

Read Also: Utho Geo Pakistan Hosted by Bushra Ansari on GEO TV
The Morning Show
Though not very creative with the name, the Morning Show is run by a creative bunch of people. Why do I say so? Because taking notice of the time crunch on Monday to Friday morning from 9 to 11 am,the show airs on Saturdays and Sundays as well. This helps in targeting diversified pockets of our society which is why, it has a TRP of 0.3.

The show hosted by the very talented Sanam Balouch ,focus on the solutions to people's problems and their likes and dislikes.
Subah ki Kahani
Started in early 2015, this show stars the gorgeous 'Madiha Naqvi' and has a TRP of 0.2. It brings fun and laughter to the morning of the viewers and gives them a chance to know their favourite celebrities better. It airs on Geo Kahani every Monday to Friday at 9 am.

Read More: Top 10 Pakistani TV Channels 2015: Ratings & Popularity
Sitaray ki Subah
Marking Shaista Lodhi's comeback, Sitaray ki Subah is a fun-filled morning show which airs on Hum Sitaray every Monday to Thursday at 9 am. With a TRP of 0.2, it released on August 2015. The show provides a stage for a glorious morning to win exciting prizes and conversation with celebrities.

Aaj Subh
Aired on Aaj News, Aaj Subh stars Nusrat Haris. It has a TRP of 0.1 and aims to provide a whole new dimension to the lives of its viewers with different features like fitness, cooking, health, celebrities etc. You can watch it every Monday to Friday at 9 am.

Yeh hai Zindagi Today
'Learn how to lead a richer life with Saira Kabeer' is the show's basic offering. Airing on Dawn News, the show has a TRP of 0.1.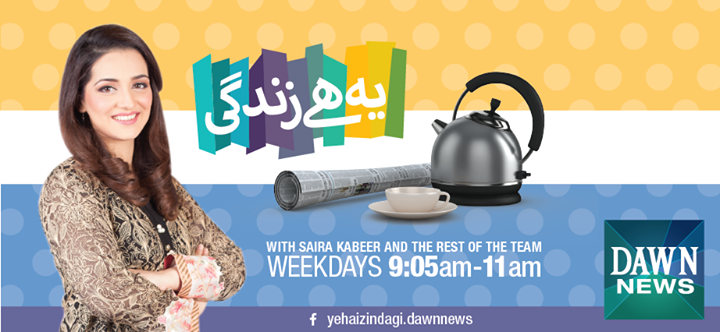 News Café Morning Show
Incorporating the idea of news with a morning show, News Café makes a very different offering. It provides everyday news, celebrity's know-how and food related news with a different twist. The shows airs on Abb Takk every Monday to Saturday from 9:30 am till 11 am and is hosted by Faheem Abbas and Wajeeha Khan.

Also Read: Nadia Khan Makes a Comeback on Geo TV Morning Show
What do you think of the list? Do you think the ratings are fair? Let us know.