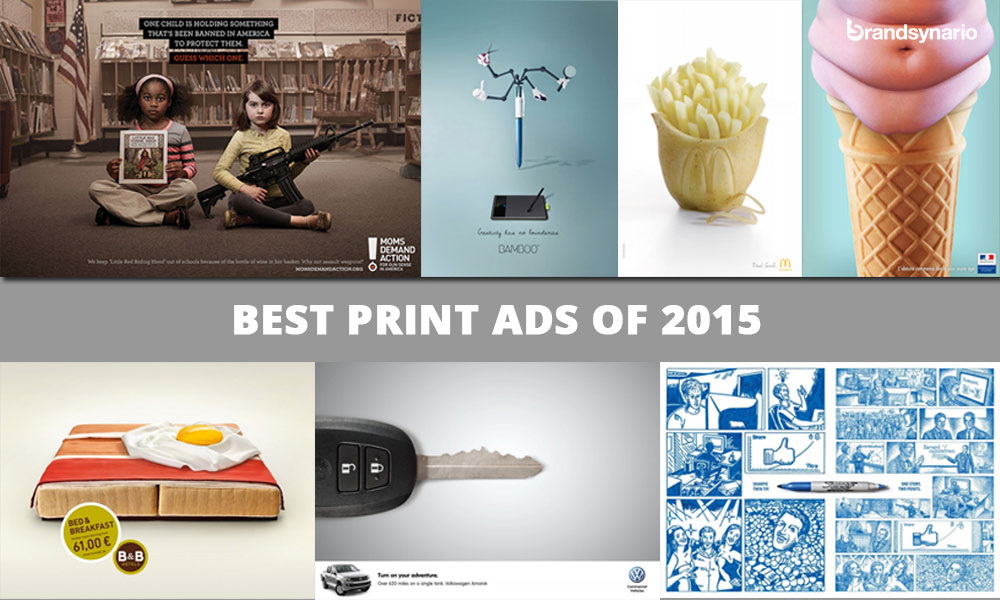 In this era of Digital Transformation, the print medium for advertising may get ignored or forgotten at times.
Overall, the reach to the customers has certainly become higher due to analytics and paid advertising content and it is fairly easy to target your audience in a less frame of time with a greater impact.
However, creative minds around the globe are still making print ads to speak for their brands and convey their message in a thoughtful and fascinating manner. From Burberry to McDonald's, to Coca-Cola & Nike; we have seen some incredible advertisement over the years from the savvy Marketers of this world.
Here is a collection of some of the best Print Ads of 2015 for you:
Pedigree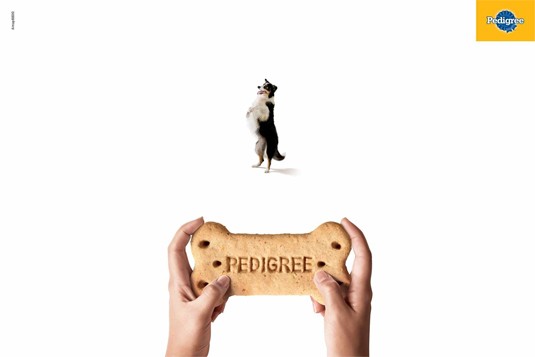 This print ad from Pedigree has beautifully incorporated the entertainment provided by the gaming experience with the best behavior of your dog. Couldn't be any better for the ones searching for dog's food.
French Ministry of Health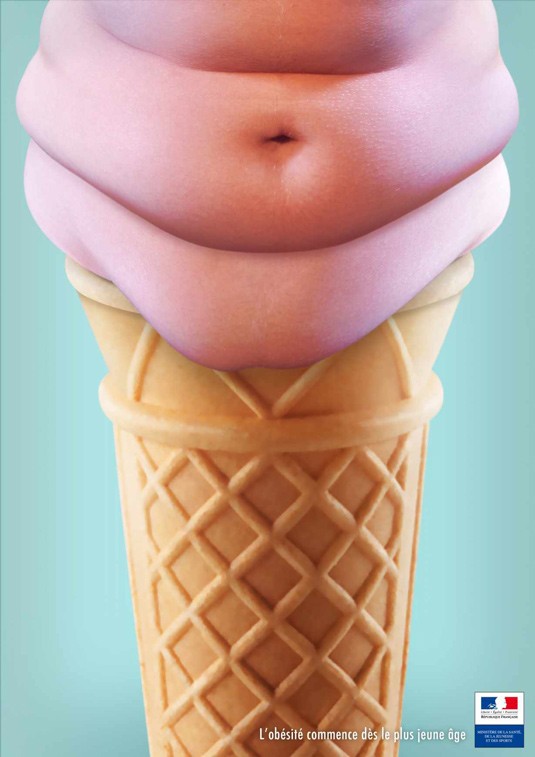 Ministry of Health in France has sent a powerful message voicing the concern of increasing obesity issues in children.
The illustration features an ice-cream cone topped with a fat belly. The copy reads; "obesity starts at a young age." (Translated from French)
Chupa Chups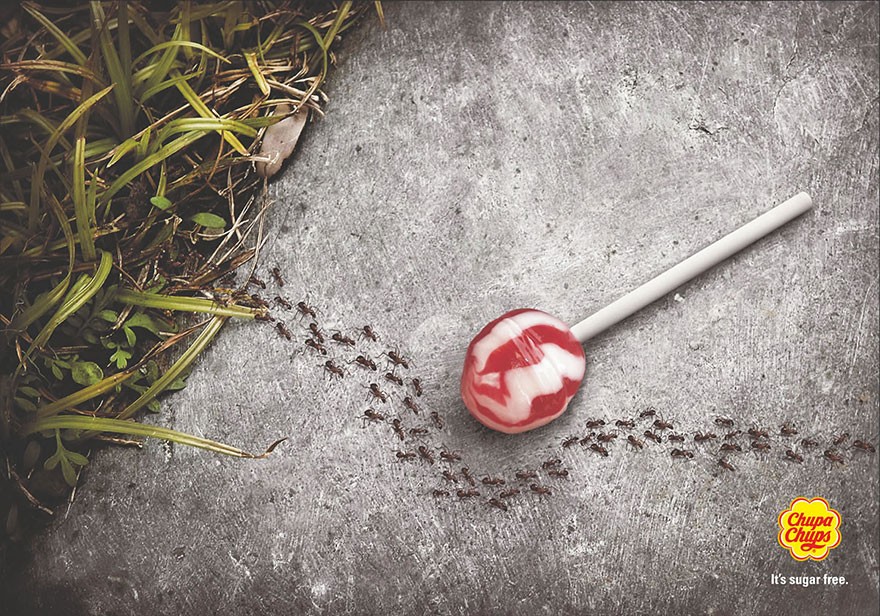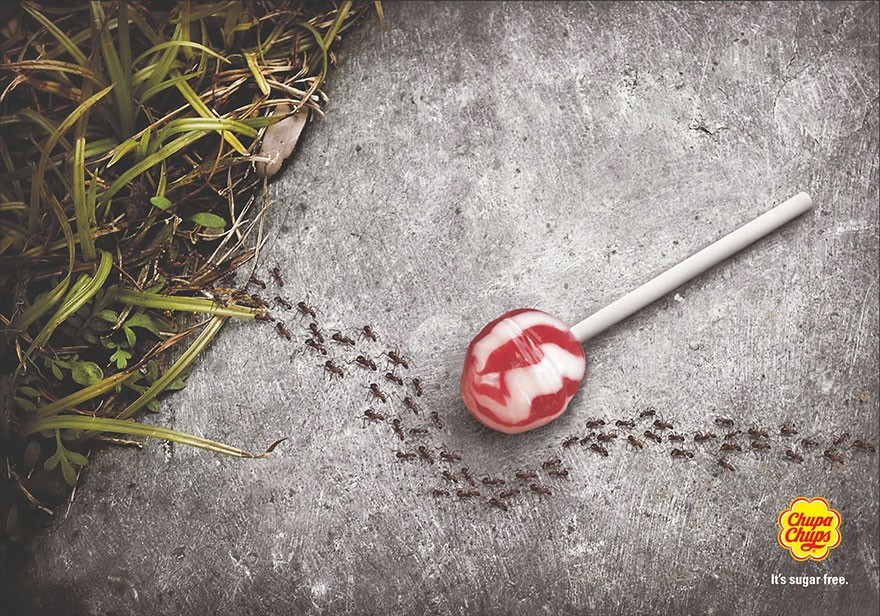 Chupa Chups promotes it tagline "it's sugar-free" with this picturesque ad.
Fanta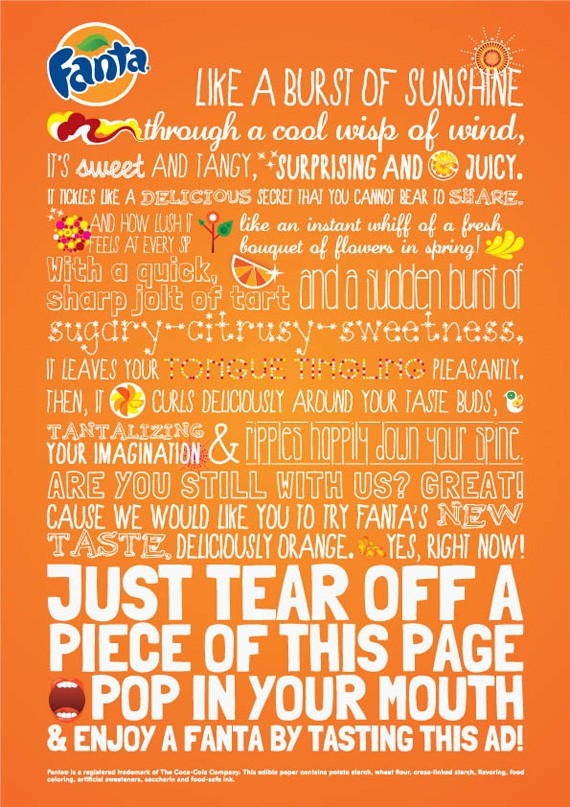 Fanta has executed the fun element of its brand in their advertisement with a new invention of edible print ads, the ad itself is edible and it tastes like oranges, similar to their signature soft drink.
Very interactive & creative!
McDonald's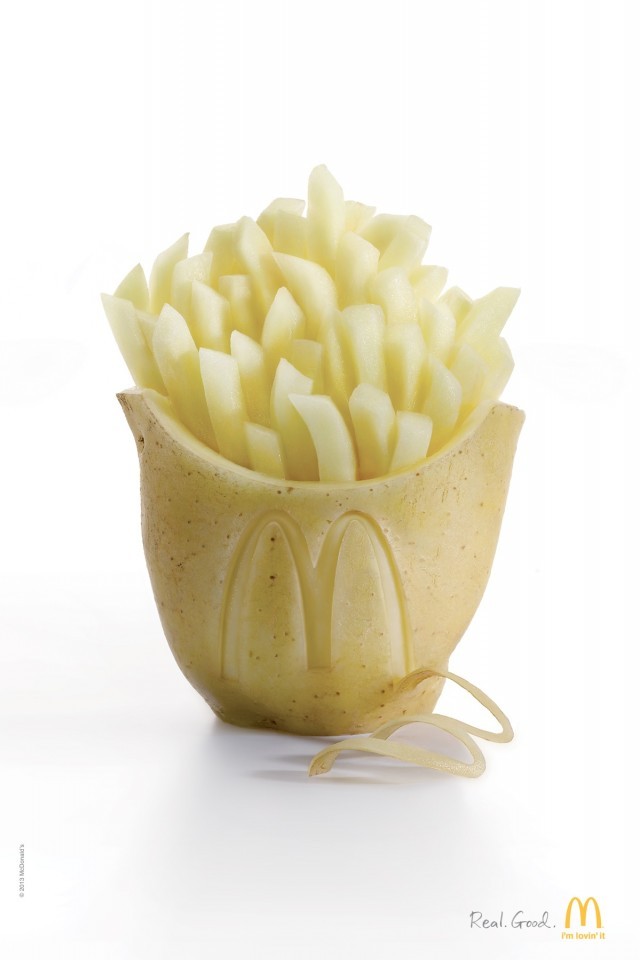 McDonald's once again went out of the box and created this print ad for their latest product offering.
The ad features a box of fries, which has been made by carving an actual potato.
Volkswagen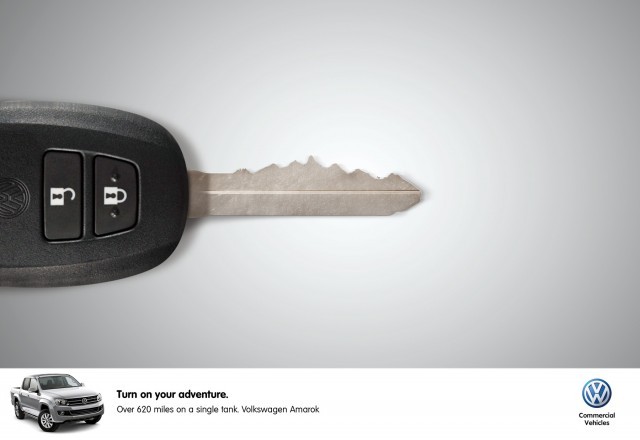 Volkswagen's claims to be hitting 620 miles on a single tank with their Amarok, to attract their potential customers, the creative mind behind the brand's advertisement made a series of the ad in an effort to turn on the adventurous mode of customers.
The ad features a 'key', which refers to the mountain landscape.
B&B Hotels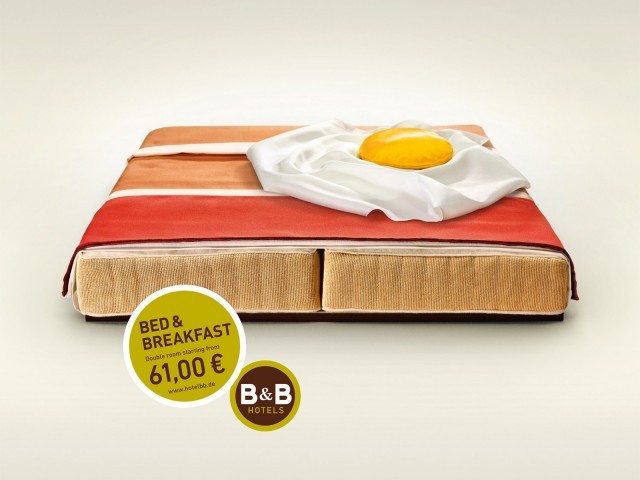 B&B Hotel promoting Bed and Breakfast in this ad created a blissful impact on viewers. One can take a bit to understand the idea of this ad but eventually, the outcome is refreshing.
Sharpie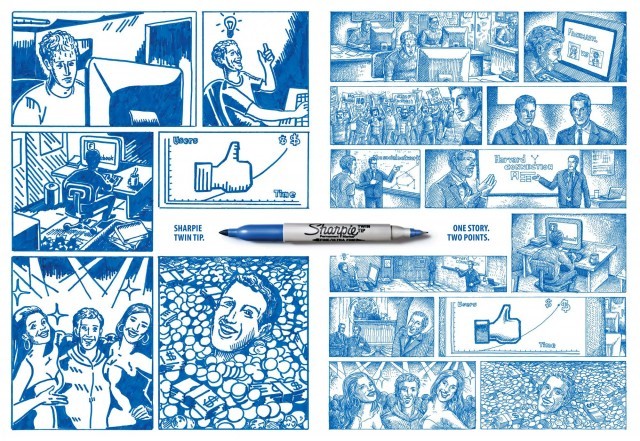 The featured Twin Tip pen and the slogan; "ONE STORY, TWO POINTS", has been portrayed in the best way possible by illustrating Mark Zuckerberg's story of success in two different scenarios, and the contemporary style of pen sketching made this ad closer to the brand's image.
A top notch job has been done here!
Wacom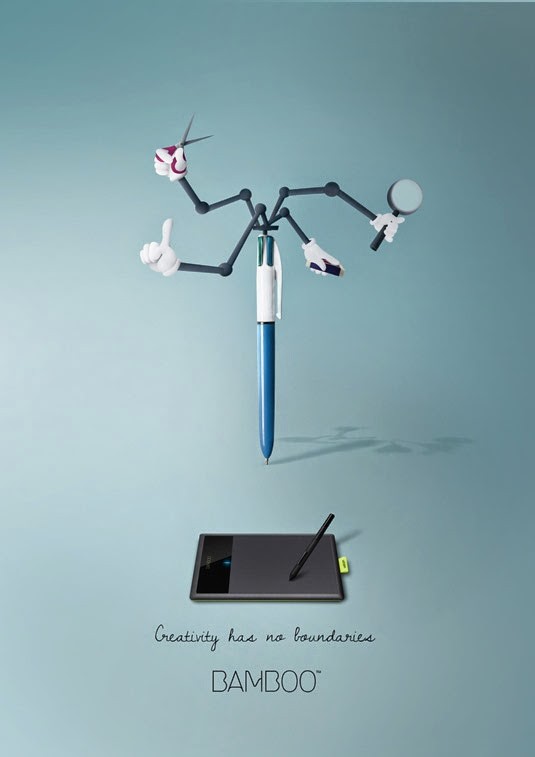 Wacom launched their latest tablet; 'Bamboo', with the tagline; "Creativity has no boundaries".
The ad shows a pen holding several designing tools. The ad requires not much elaboration as it speaks for itself loud and clear.
Moms Demand Action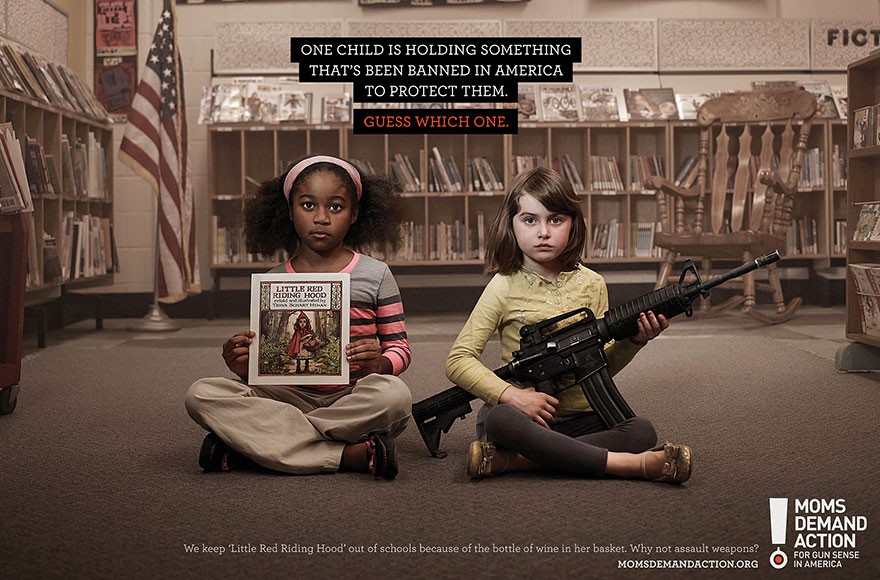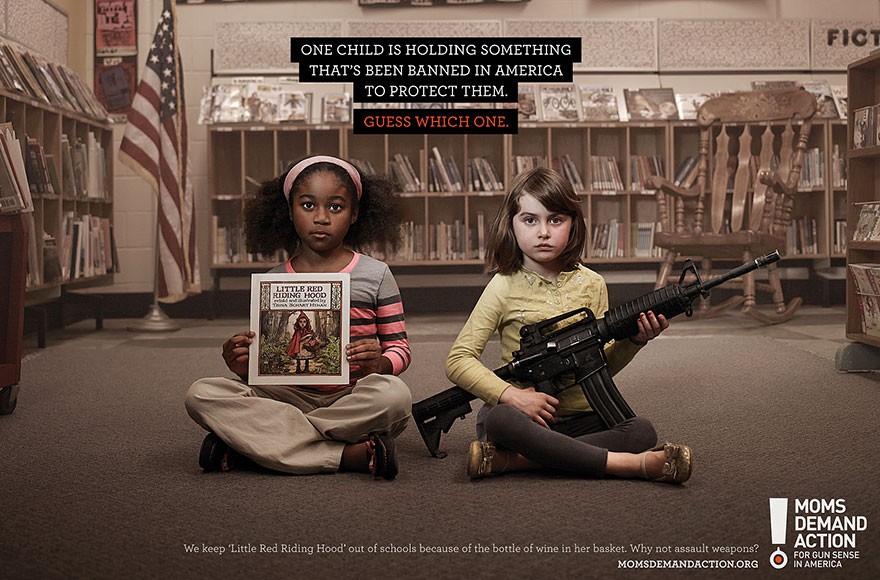 A bunch of worried mothers was behind this campaign which emphasized on 'Gun Reforms' in the USA.
Children were shown holding different objects along with a gun. The copy states; "We keep 'Little Red Riding Hood' out of schools because of the bottle of wine in her basket. Why not assault weapons?"
As long as creativity is alive in this world, we will keep witnessing fantastic advertisement just as shown in the above campaigns. What do you think about these ads?
Let us know in the comments below.
Cheers!
Contributed By: Hunzala Rajput