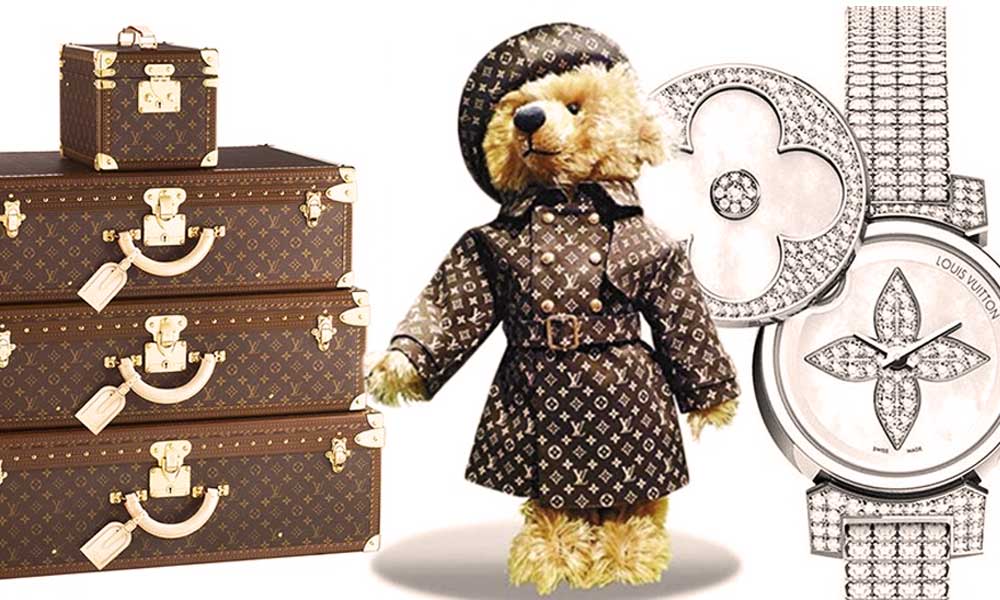 The word 'Toy' comes from an old English [15th Century] word 'TOYE' that means TOOL. Since children learn the most from toys that allow them to express their creativity; it might be the reason to derive a word from the word that originally means tool.
If we look at the history of toy making, we discover that the Denmark's Lego Group is the world's leading manufacturer of play materials that produces 870,000 tiny tires in a day [318 million tires every year]. Barbie doll, named after founder's daughter, is the first real and the best-selling doll in history while Yo-yo is the second oldest toy in the world.  The well-known, very popular and highly favored Teddy Bear was actually created by Theodore Roosevelt, US President while the famous Rubik's Cube that has only one correct choice from 43 quintillion combinations, there are 300 million original cubes sold all over the world since its invention.
We will not tell you stories about the Rubik's Cube, Barbie, Teddy Bear or Lamborghini here, rather talk about the same that will cost you hundreds of thousand times more than the real play material and even then they are toys – the world's most expensive toys.
1.The Rubik's Cube worth $1.5 million
Made with 18 carat gold and each side having 185 carats of precious gems, this is the most gorgeous toys in the world. It was produced by Diamond Cutters International in 1995.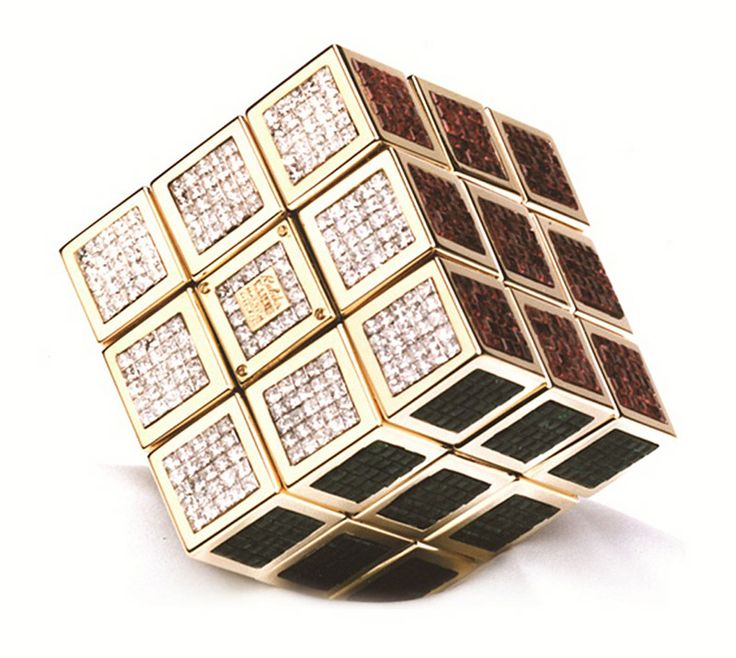 If you'd rather play the game matching up 22.5 carats of amethysts, 34 carats of emeralds, and 34 carats of rubies instead of stickers on plastic, this toy was made for you to motivate you enough to actually learn how to solve the thing, even though it looks like jewelry.
2. Steiff Louis Vuitton Teddy Bear worth $2.1 million
The most expensive teddy bear in the world, made by German toy company-Steiff, who enjoys making toys no parent can afford. This particular bear was sold at a 2000 Monaco auction to Jessie Kim of Korea. It now lives in the Teddy Bear Museum in Jeju, Korea. Sporting a Louis Vuitton coat and hat, it is the most fashionable and chic teddy bear out there.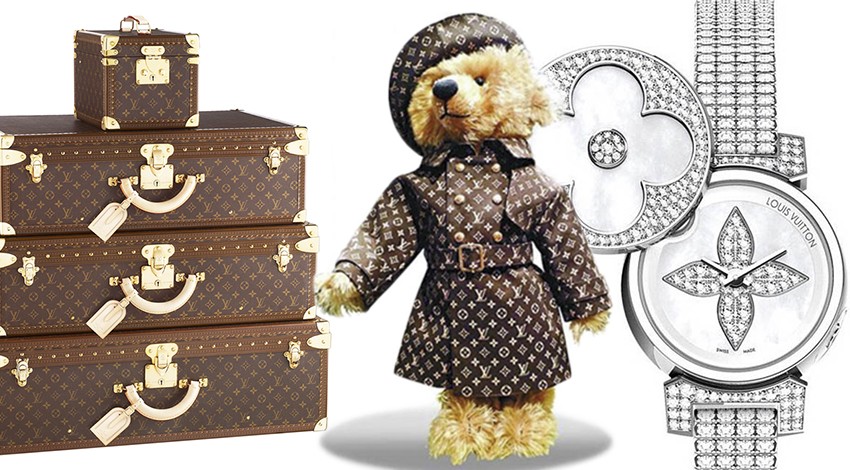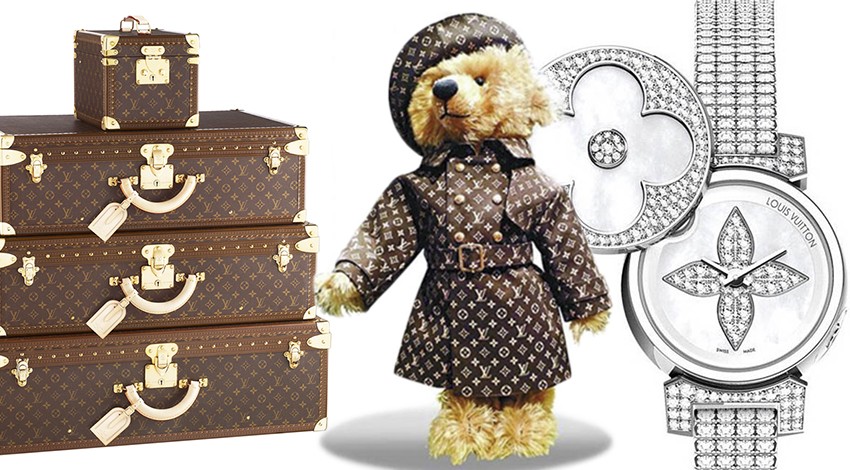 3. Shimansky Soccer Ball worth $2.59 million
You will never kick this soccer ball around as it costs over 2 and half million dollars. Why so costly? The high price is owed to the 2640 black diamonds, 6620 white diamonds and 3500 African diamonds found in this gorgeous soccer ball, which took 3 months to make. Shimansky is a South African jeweler known to work exclusively with diamond and tanzanite jewelry.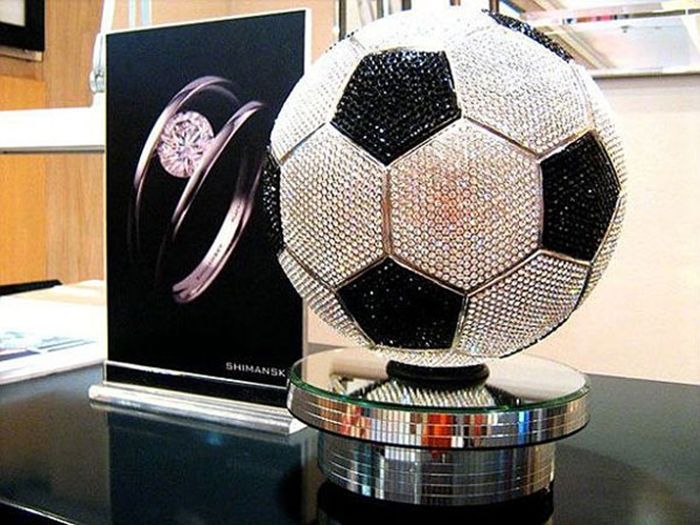 The ball, weighing at the standard 4.8 pounds, was created to commemorate the World Cup of soccer (or football) in 2010 [recall Shakira's Waka Waka] that was held in its native country.
4. Lamborghini Aventador LP Model Car worth $4.8 million
This toy car will cost you 12 times more than the real thing. Yes, its price is $4.8 million and it took 500 hours to finish the model, which is just 1/8 the size of the original. It does have pricey features like gold and platinum rims, studded with diamonds in its seats, steering wheel and headlights.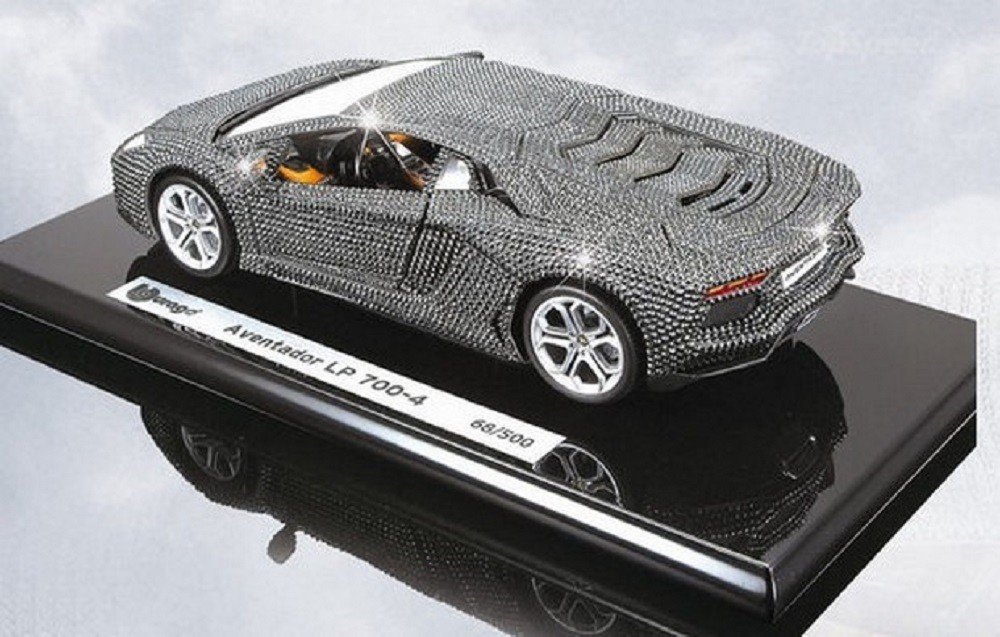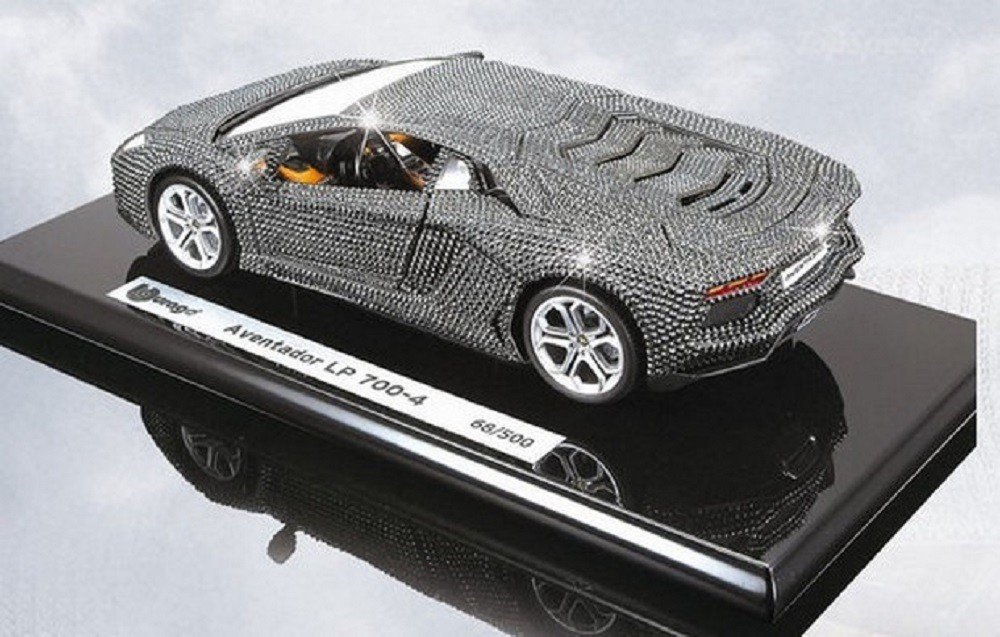 If you can afford it, it's probably best that you buy the real thing, which is a meager $400,000 and fully operational. Besides, you might want to save the difference for the next toys.
5. Madame Alexander Eloise worth $5 million
Created by doll designer and the toy's namesake Madame Alexander, this stylish handmade doll comes wearing Christian Dior clothes, Oscar de la Renta fur and Katherine Baumann accessories decorated with Swarovski crystals and 9 carats of diamonds. She's one of the 5 dolls, each coming with their own set of accessories and an equally stylish dog.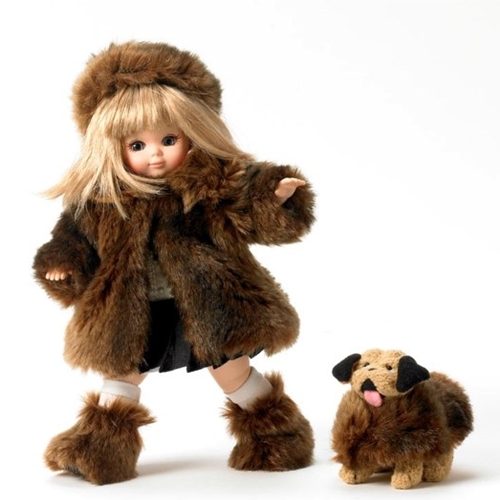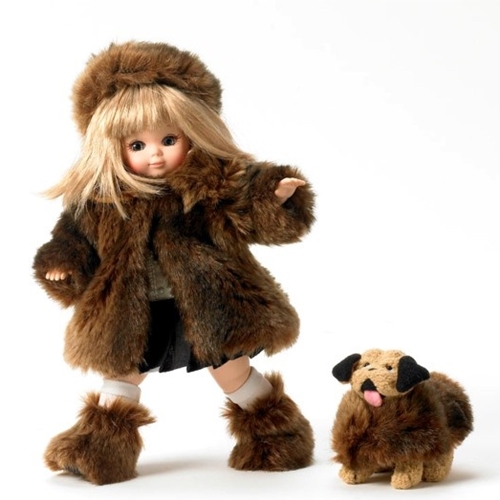 Sources: nydailynews.com, cnn.com, engadget.com
Stay tuned to Brandsynario for more updates.