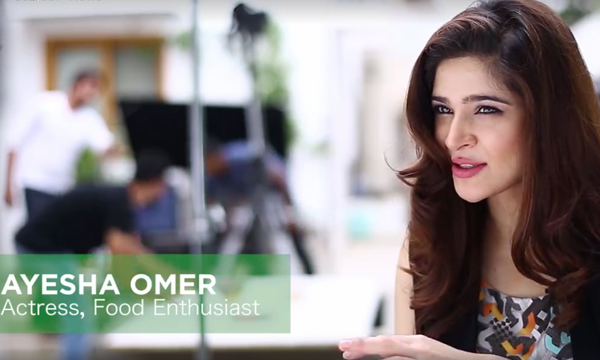 7Up and food go hand in hand. We have seen 7Up celebrate the love of food with various different campaigns over the past three years. First, there was the fun filled 7Up Foodies Cruise, then came the Foodies Bus. And now to take things a step further, 7Up is taking the love for food to a place where everyone can see it from far and wide.
Since foodies come in all shapes and sizes, 7Up invited three foodies to be a part of this one of a kind activity which celebrated their love for food. The activity took place in Karachi and brought together blogger Madiha Hameed, Actress Ayesha Omar and foodie Kiran Afzaal.
The three were asked what made them foodies. They shared personal experiences and stories that described their love for food. They later joined hands with well-known Chef Saadat to prepare their favorite dishes.
The versatile actress Ayesha Omar is a true foodie. In the BTS video of the making of these billboards, she talks about how much she loves to eat with fish being her favorite food. She can be seen alongside Chef Saadat preparing it.
These dishes are now being featured on Billboards across Pakistan along with their names.
Check out a behind the scenes video where the three talk about their passion for food and see how they make their favorite dishes with Chef Saadat.
Watch the fun-filled BTS video below and tell us whose dish looks the best in the comments below!