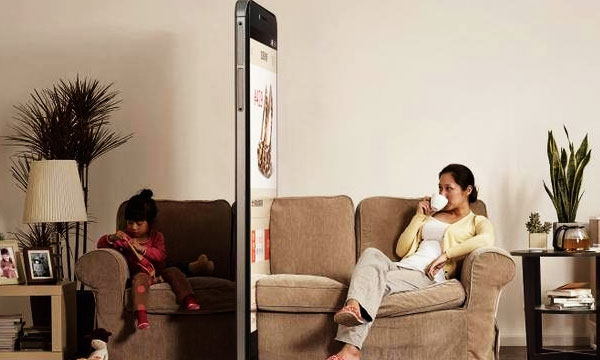 A poignant campaign designed by Ogilvy Beijing for the Center For Psychological Research creates a striking impact. The images feature a steadily growing problem in today's social media focused and tech-savvy population.
Each print features two people in the same room, but still worlds apart. A giant phone separates the two, as one person in the picture focuses on the screen while the neglected family member sits behind it. While both are immersed in their own activity, it shows how our need to connect online has resulted in a disconnect with those around us who are offline.
The images automatically encourage us to consider our own dependency and connection to our devices. It makes the viewer reconsider how there are those around us that we neglect in favor of said devices.
Brand: Center For Psychological Research
Country: China
Medium: Print
Agency: Ogilvy Beijing