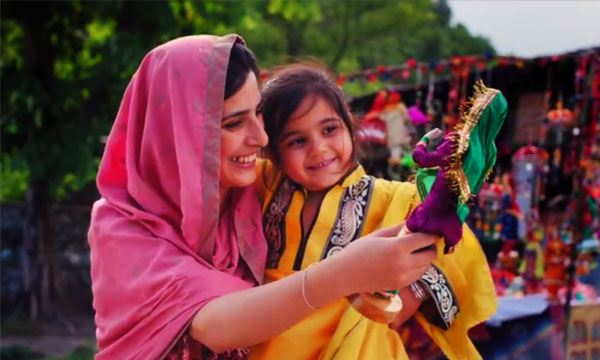 The cut-throat competition prevalent in the telecom industry of this country was never as prominent on screen as it is today. After, the sequel of 'Sachi Yari' campaign whereby telecoms were demeaning competitor brand with their adverts; now starts a whole new bandwagon of ridiculing and debasing competitor brand in the branchless banking category.
Also See: Telco war: Ufone "Hisaab Do" Offer V/S Telenor Talkshawk Campaign
Telenor's recent "Koi aur nahi Easypaisa Money Transfer jaisa" ad is another example of how these telecoms are belittling competitor brands in an attempt to market their own brand. Have a look at the ad:
https://www.facebook.com/telenoreasypaisa/videos/10153484501648498/
This ad is released right after the Ufone's "Sacha Yar" TVC  in which Telenor was mocked for its "Sachi Yari" Campaign. As expected, Telenor had to revert back which it did through this campaign.
Beautifully shot in the Northern Areas of the country, the plot revolves around a mother who showed her disappointment and disapproval to her son for using any mobile money transfer service other than easy paisa. Highlighting the brand loyalty throughout the ad, it also educates the users how to verify that the money has been successfully transferred using 'easypaisa' .
Unlike Ufone's ad which more prominently knocks down competitor with its tag line "Sacha Yaar Ka Network Choro Aur Ufone Sey Nata Joro!", this ad was more subtle. Nonetheless, it made sure that its intended message reaches the right ear although more elusively.
Will Ufone revert back? What do you think? Let us know in comments below!