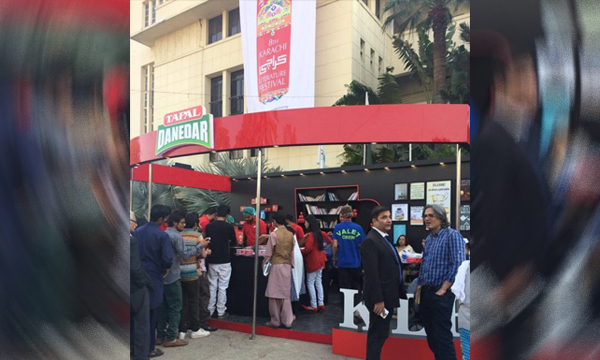 We Pakistanis have an inexplicable love for chai. The temperature outside can be 40 degrees and we will be hating everything. Still, we would want a cup of tea to relax. Chai can make everything better.
One of the leading brands for tea in Pakistan, Tapal Danedar is always in the news for their out of the box ad campaigns and OOH. Recently we saw their presence at the annual Karachi Literature Festival. Tapal Danedar set up a cozy little tea lounge at the event which was one of the most popular lounges at KLF.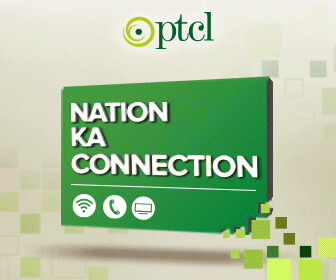 Have to admit, this was perhaps the wisest decision Tapal Danedar made. Chai and books go hand in hand. Plus the weather was nice and cool. It couldn't get any better. Even though a lot of other stalls were handing out their products free as well, Tapal Danedar Tea Lounge had the longest lines in front of it on all three days. You could see people wanted to enjoy their time with a cup of tea.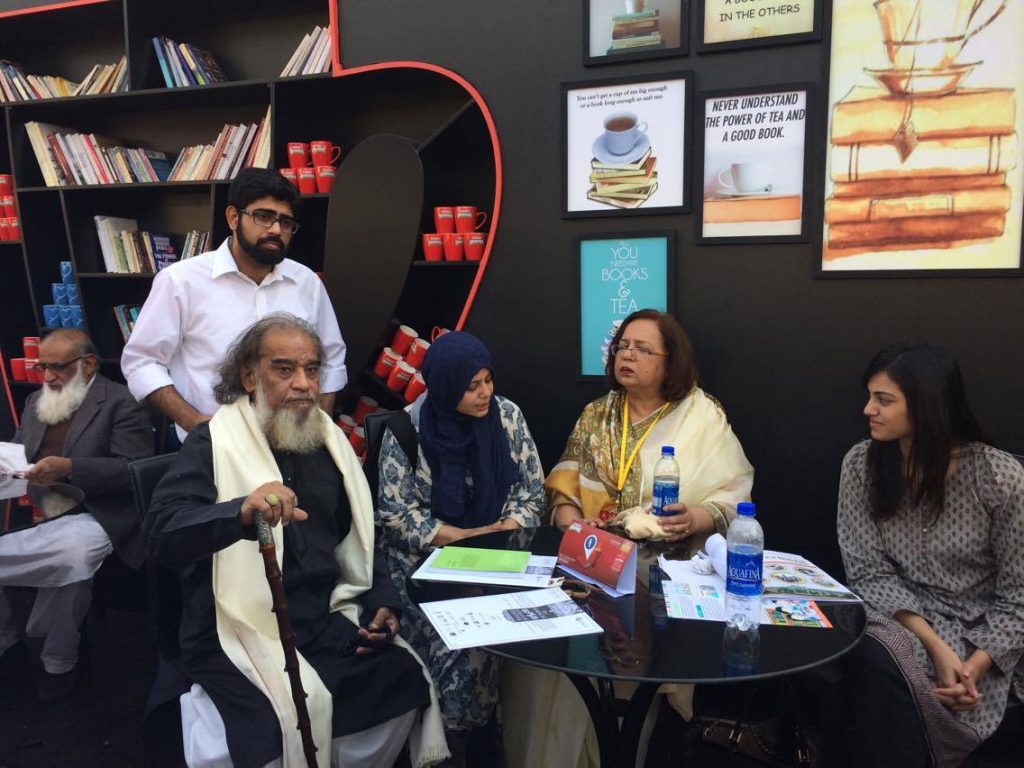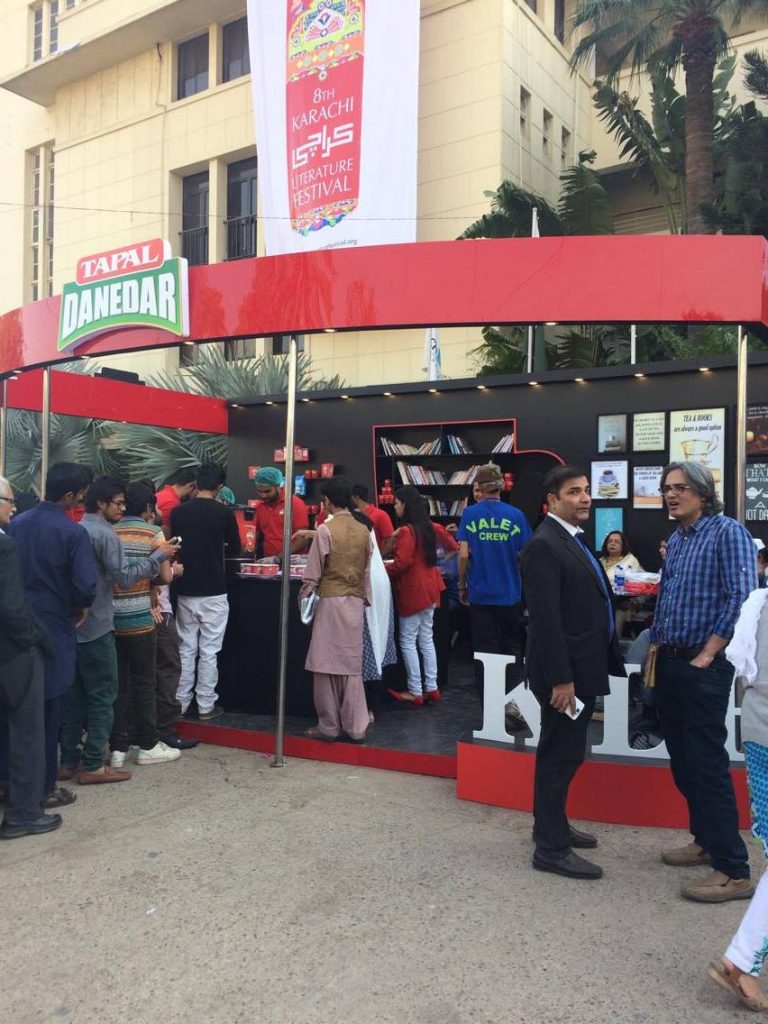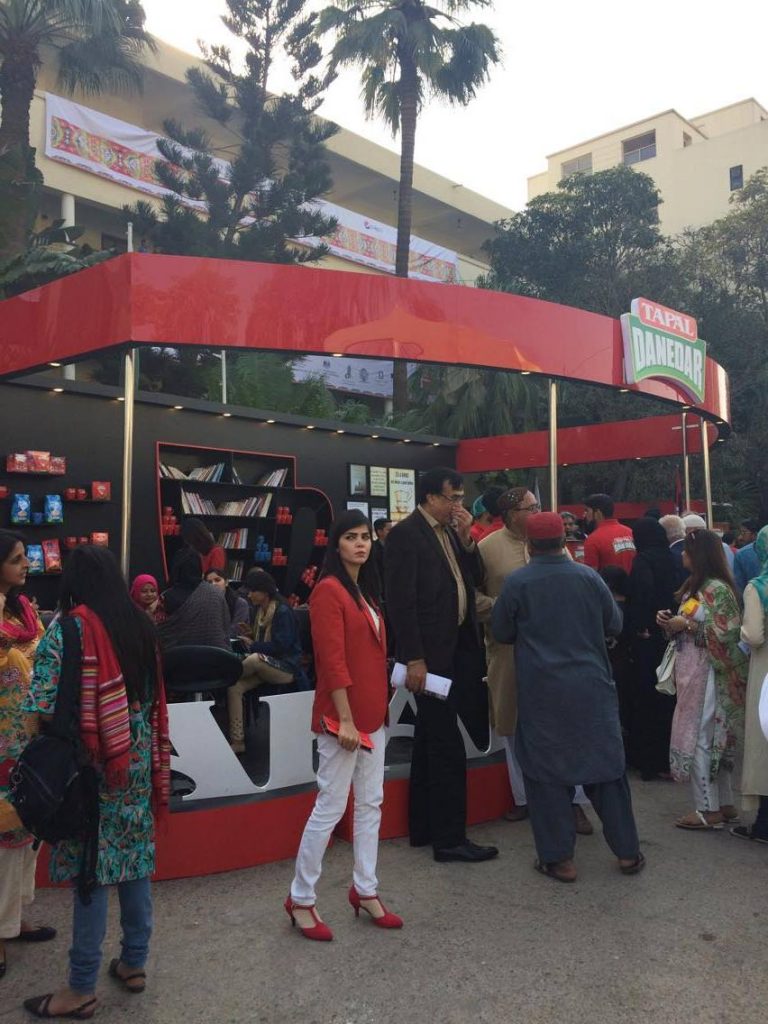 The tea lounge had ample space where people could sit and take a break. Many writers and panelists participating in KLF were also seen interacting with their friends and fans at the lounge. It was well set up and had lots of books – a haven for book and chai lovers.
We got a chance to talk to a few people who were present at the tea lounge and got their feedback as well. Just take a look at how crowded it was. No matter what time in the day you went, it was alway full of chai lovers.
The long lines and the conversations with the people at the lounge just confirmed that nothing can match our love for a good cup of tea.
Karachi Literature Festival is held every year in February and connects avid readers with their favorite authors both Pakistani and International. However don't go on the name, the festival isn't all about books. It showcases many literary and entertainment figures and gives audience a chance to escape the everyday mediocrity to rub shoulders with the who's who.
This year's event was no different. Shabnam, a Pakistani actress who ruled the hearts of millions in the early 70s, and 80s made an appearance delighting fans. Then there was a session of a well-known comedian Shafaat Ali. An entire corner was dedicated to books where stalls had been set up by different vendors and visitors could publish books and get them signed by the authors too.
And once people had enjoyed themselves to the fullest, they made their way to the Tea Lounge to wind down with a good cup of tea in the company of their family and friends.