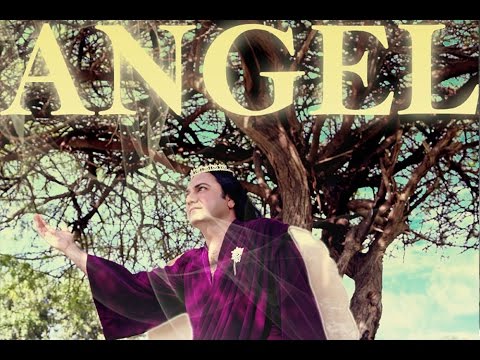 The internet un-sensation, Taher Shah, has done it again. The self-proclaimed celebrity, who vowed to not care about what people think of him, has released yet another angelic music video and the fans are raving about it. After all, we can either hate him or we can love him but we cannot just ignore him.
The video is already graced by 95K views but if you are still amongst the lucky few to haven't watched the video, do it now:
[iframe id="https://www.youtube.com/embed/GoCrbuM8wmc"]
The impressive video has received mixed reviews as of yet from across the globe. The super hit, record-breaking music by Taher Shah has made some people realize that they should be considered for the Nobel Prize nomination for living through those torturous 5 minutes and 44 long seconds. *Their words, not mine*
Also, Twinkle Khanna, Emma Watson, Atul Kasbekar, Karan Talwar and many others have tweeted about the talented Taher Shah and his outstanding music abilities. Have a look:
Pakistan doesn't need nuclear weapons they can just drop this purple bomb on us #TaherShah pic.twitter.com/uSo2LfDF7s

— Twinkle Khanna (@mrsfunnybones) April 9, 2016
I suspect that #TaherShah is just taking d piss on d musical universe
Rt now he's holding his sides cracking uphttps://t.co/7lXNRYWviM

— atul kasbekar (@atulkasbekar) April 9, 2016
When you're getting ready for prom but your dad is using the bathroom. https://t.co/Rnet2MCCPc pic.twitter.com/RWEw8RE8yK

— Karan Talwar (@BollywoodGandu) April 8, 2016
Apart from that, Twitter is also bombarded with tweets from all over the world giving out their condolences to anybody who have watched the video. *we are in this together, bruh*
reaction after #TaherShah song pic.twitter.com/IzIkGrb3FI

— V̶a̶m̶p̶i̶r̶E̶ (@VirusAgain) April 9, 2016
Everytime his song is played, angels lose their wings. #TaherShah

— Awaisha (@awaishainayat) April 9, 2016
Reaction after watching #TaherShah latest video. 😔😖😓 pic.twitter.com/vqYlA0YGyW

— Javeria Siddique (@javerias) April 9, 2016
I fear Angels now.

Thanks but no thanks #TaherShah

— Aditya Mankad (@Cheesy_Engineer) April 9, 2016
The born artist is an inspiration for all those who care too much about what others say. He preaches us to not care about others and just do your thing. Well, lesson learned Taher. Please stop making more videos.
If you guys have any comments about the latest video, let us know in the comments below:
Stay tuned to Brandsynario for more updates.