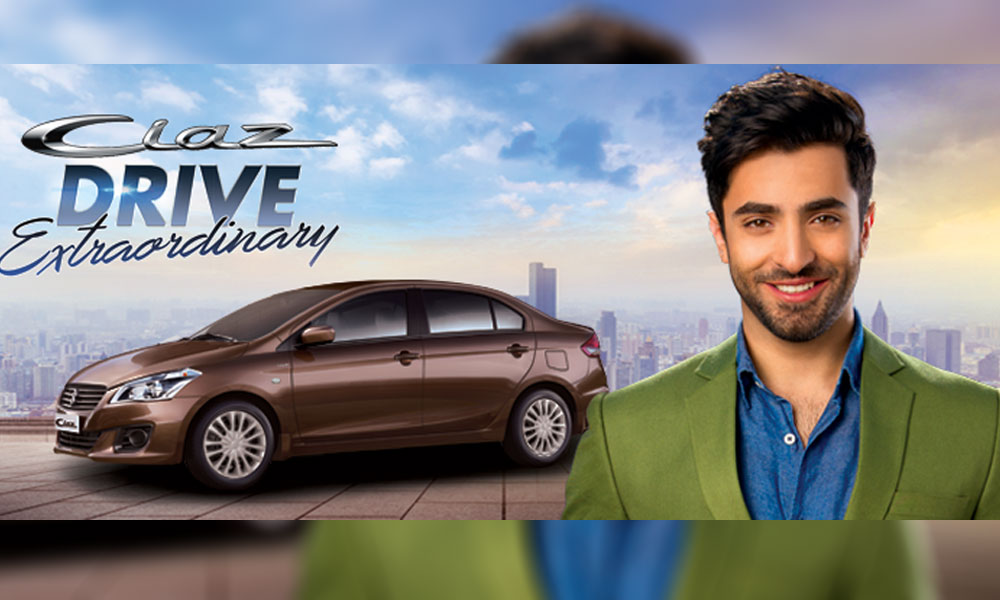 Update: Pak Suzuki Motor Co. launched the brand new Suzuki Ciaz at Royal Palm Golf and Country Club, Lahore, yesterday, 8th February.
The event was graced with the presence of Mr Hirofumi Nagao (MD, Pak Suzuki) and Mr Azam Mirza (GM Marketing, Pak Suzuki), brand ambassador Shehryar Munawar was also present and unveiled the elegant car in the event.
The modern-day Sedan has been imported from Thailand. It has been equipped with lots of features and a roomy interior to provide the driver and passenger both with lots of space. Some of its features include keyless entry, ABS brakes, EDB, SRS airbags and more.
The car is available to drivers in both 5-speed auto and 4-speed manual transmission and comes with a 3-year warranty which is accepted throughout 90 dealerships across the country. Under the hood, Suzuki Ciaz is equipped with a 1.4-liter naturally aspirated engine, with the capability to produce ninety-one hp.
"We have seen a huge demand from the Suzuki customer base and dealers for a sedan car," PSMC General Manager Azam Mirza said. "We believe there was a need to introduce a car in this engine category after the discontinuation of Suzuki Liana back in 2014," he added.
He further said, "Producing a local model is a time-consuming process and it can take up to three years to produce this car locally at a huge amount of investment. We believe that importing such popular vehicles at this point in time can be a good option for the company and its customers."
The price-tag for the ride has been set for Rs1.84 million for the automatic transmission, and the manual has been set at Rs1.69 million.
---
Suzuki took the country by storm when the company announced that they will no longer take bookings for the Cultus. Instead, they will rename Suzuki Celerio to Cultus and sell the vehicle in the market. The company had hinted the unveiling of a new vehicle on the streets of Pakistan soon.
Pictures of the Suzuki Ciaz have surfaced on the internet and have taken over. The car already has a large number od rumours surrounding it, not to forget images which were being claimed to be original. However, the real pictures have surfaced, Pak-Suzuki, itself, has not revealed any of the car's specifications, pricing or launch details.
A leaked document claims that the ride will be equipped with;
1.4 Litre VVT Fuel Efficient Engine
Safety Air bags
Keyless entry
ABS Brakes/EBD
Power Pack features
Price
The estimated price for the Ciaz is expected to be around 1,7-1.9 million.
First Look
Here is what the new Suzuki Ciaz looks like!