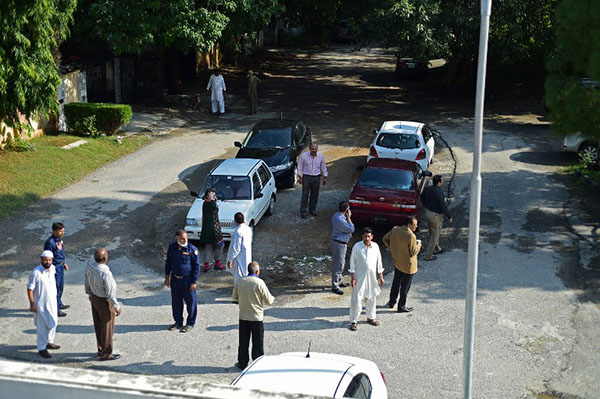 A powerful 7.5 magnitude quake struck Afghanistan's Hindu Kush region Monday and was felt throughout much of South Asia, killing at least 17 people in neighbouring Pakistan, with fears the death toll could rise substantially.
Thousands of frightened people rushed into the streets across Afghanistan, Pakistan and India as the quake rocked a swathe of the subcontinent.
The US Geological Survey put the epicentre near Jurm in northeast Afghanistan, 250 kilometres (160 miles) from the capital Kabul and at a depth of 213.5 kilometres.
The epicentre is just a few hundred kilometres from the site of a 7.6 magnitude quake that struck in October 2005, killing more than 75,000 people and displacing some 3.5 million more, although that quake was much shallower.
Eight people including four children died in Bajaur tribal district along Pakistan's Afghan border. Eight others including four children were killed in Mingora city in Swat Valley, and one woman was killed in northwestern Peshawar city, according to officials.
Monday's quake, which lasted at least one minute, shook buildings in Kabul, Islamabad and New Delhi.
At least one aftershock hit shortly afterwards, with the USGS putting its magnitude at 4.8.
In a statistical prediction on its website, the agency said there was a one-third chance of the number of fatalities climbing to between 100 and 1,000 people, with several million dollars' worth of damage likely caused.
Arbab Muhammad Asim, district mayor for Pakistan's northwestern city of Peshawar, said that as well as the one fatality recorded so far, more than 100 people were injured.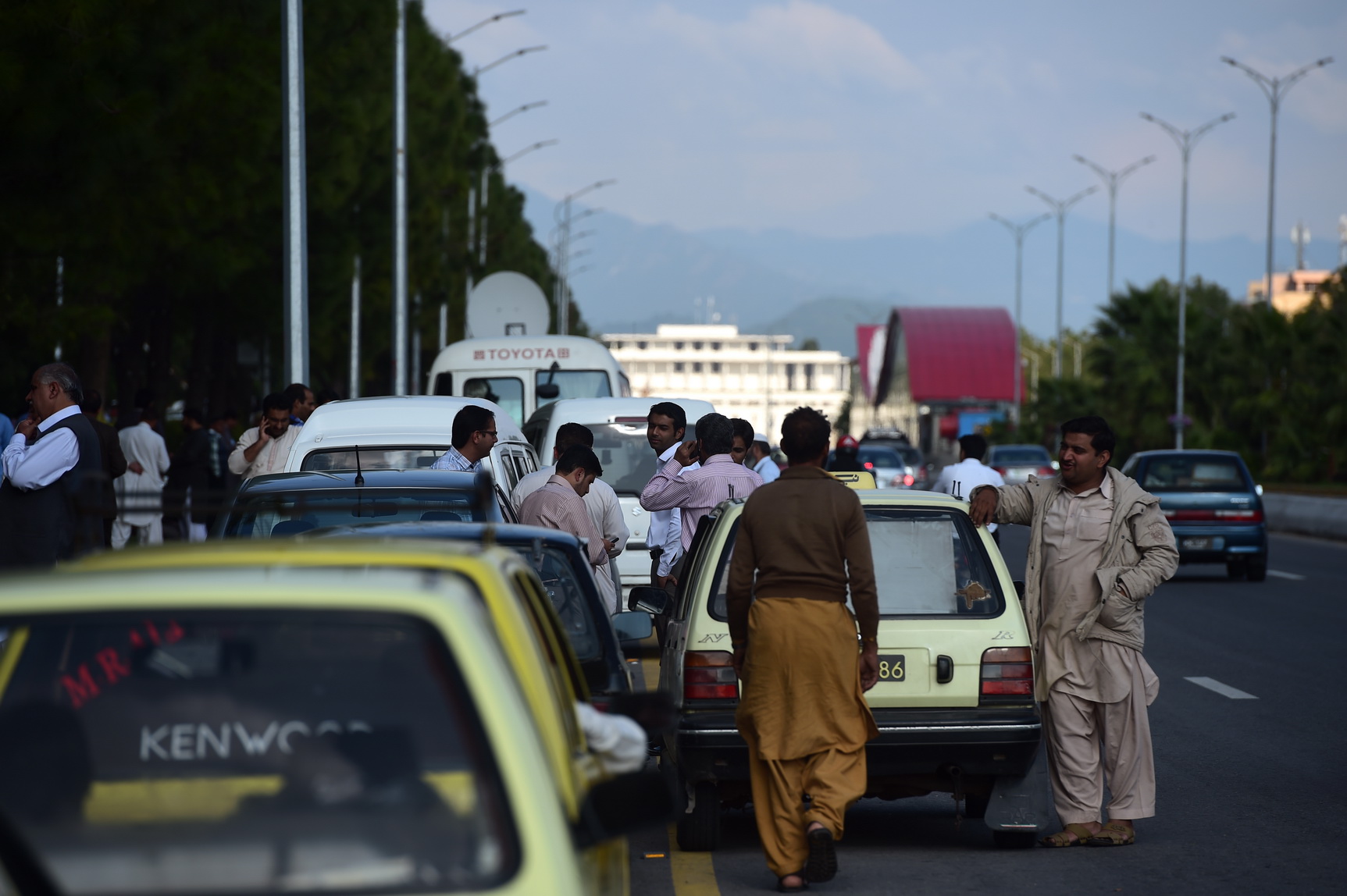 "Many houses and buildings have collapsed in the city," he said.
Dr Muhammad Sadiq, the head of emergency services at a government hospital in Peshawar, confirmed the number of injuries.
"Many more injured are still coming to the hospital. Many are still under rubble," Sadiq told AFP.
– Panicked residents –
Afghanistan's CEO Abdullah Abdullah said reports of damage and injuries were coming in from the nation's northeast.
"Disaster authorities to meet within the hour and respond to the needs," he tweeted.
Traffic came to a stop in downtown Kabul, with frightened people getting out of their cars as they waited for the quake to pass.
As buildings shook throughout north India, hundreds of people poured onto the streets from office blocks, hospitals and homes, AFP reporters and TV footage showed.
Delhi's metro ground to a halt during the tremor although the airport continued operating.
"All of around 190 trains plying on the tracks were stopped at the time of the earthquake. The lines and the trains are now being restored after basic inspection of respective lines," Anuj Dayal, Delhi Metro spokesman told AFP.
Cell phone networks were down in the Kashmir region where panicked residents also evacuated buildings and school children were seen huddling together outside their school in the main city of Srinagar.
"Some bridges and buildings got damaged. There are no reports of loss of life so far. Cell phone networks are down, we are using our wireless network to gather information," police inspector general in Kashmir, Javid Gillani, told AFP.
Many buildings were badly damaged during massive floods in Kashmir a year ago, heightening the danger of collapse during the quake.
Indian Prime Minister Narendra Modi took to Twitter immediately after the quake.
"Heard about a strong earthquake in Afghanistan-Pakistan region whose tremors have been felt in parts of India. I pray for everyone's safety," he wrote.
"I have asked for an urgent assessment and we stand ready for assistance where required, including Afghanistan & Pakistan."
Afghanistan is frequently hit by earthquakes, especially in the Hindu Kush mountain range, which lies near the junction of the Eurasian and Indian tectonic plates.
South Asia's quakes occur along a major fault line between two tectonic plates — one which bears India pushing north and east at a rate of about two centimetres (0.8 inches) per year against the other, which carries Europe and Asia.
In Nepal, twin quakes in May killed more than 8,900 people, triggered landslides and destroyed half a million homes, leaving thousands in need of food, clean water and shelter.
---
A strong earthquake lasting almost a minute was felt in New Delhi on Monday, with buildings shaking in the centre of the Indian capital.
Tremors were also felt as far away as Islamabad in Pakistan and the Afghan capital Kabul, but not in neighbouring Nepal which was hit by a major quake in April.
Hundreds of people raced from buildings onto the streets in Delhi while the quake was also felt in the Himalayan region of Kashmir, according to an AFP reporter.
Watch the video of Kohat Region in Pakistan!
[fb_embed_post href="https://www.facebook.com/PKKH.FB/videos/10153267010940840/?__mref=message_bubble/" width="550″/]