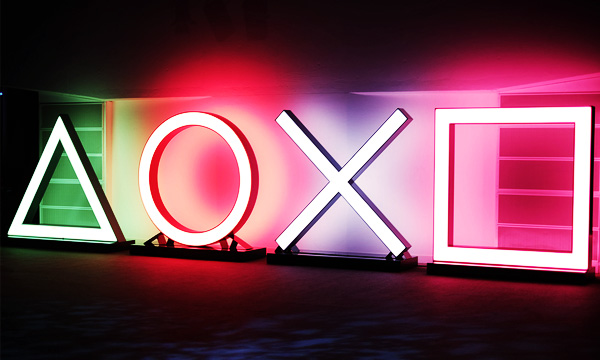 In a first for Sony's PlayStation division, the company held a press briefing at the annual Paris Games Week event where it showcased many great looking new games. Games of exploration featured prominently at PlayStation's Paris Games Week show, with a release date for ambitious "No Man's Sky" among highlights from the October 27 presentation.
Some of these are described below:
Star Wars: Battlefront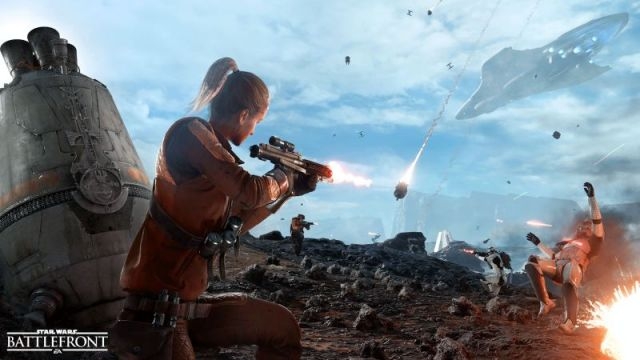 The latest "Star Wars: Battlefront" trailer reveals several of the Hero and Villain characters in the upcoming game.
Electronic Arts and EA DICE have unveiled the latest trailer for the PlayStation 4, Xbox One and PC game "Star Wars: Battlefront". Earlier this month, 9.5 million fans took part in the game's beta test, breaking EA records.
Along with shots of the game's famous terrain, fans are shown a glimpse of a battle between the iconic Han Solo and Darth Vader. Other characters seen in the trailer include Princess Leia, Boba Fett, Luke Skywalker, and Emperor Palpatine.
"Star Wars: Battlefront" is available from November 17 in North America, and November 19 in Europe.
Gran Turismo Sport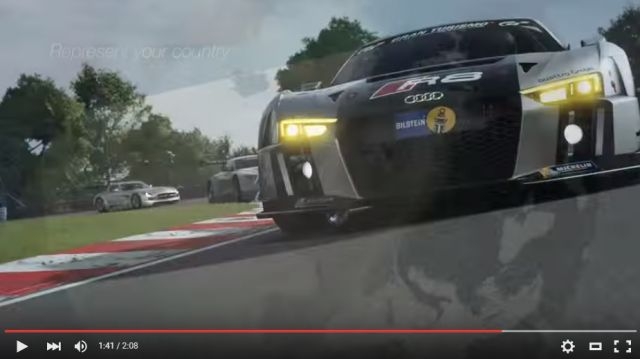 At the Paris Games Week, Sony revealed a trailer for the new Gran Turismo game, coming to PlayStation 4 in 2016.
The Gran Turismo franchise is finally arriving on PlayStation 4, with a slight name update to include the word "sport", as there will be events organized during the coming year, tying in with real-world racing events, for gamers to participate in. The game will also be compatible with PlayStation VR.
Alongside the new trailer, Sony PlayStation describes how "Building on its legacy as the most realistic and accessible driving simulator, GT Sport has partnered with the FIA to push the boundaries of racing games,"
'Gran Turismo Sport' will arrive in Beta in early 2016, but the game itself has no set release date as of yet.
Uncharted 4: A Thief's End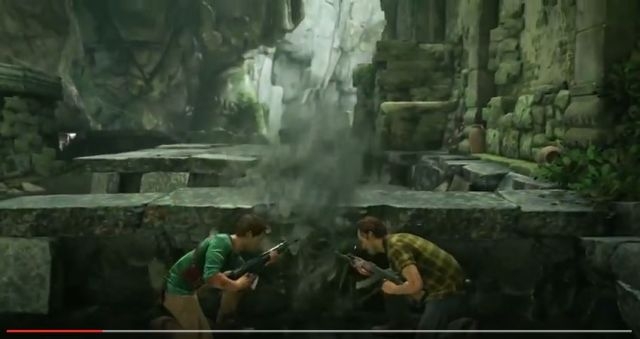 At the start of the Paris Games Week on October 27, a brand new trailer for multiplayer "Uncharted 4: A Thief's End" was revealed.
"Uncharted 4" marks the franchise's first foray into multiplayer mode. Sony and partner Naughty Dog showed the action-adventure video game trailer during the opening press conference, which revealed not only the multiplayer format but also a few additional features, including a sidekick to track enemies and bring back allies.
For fans of "Uncharted", the announcement also had a bitter taste, as it will bring protagonist Nathan Drake's role to an end.
The beta version of "Uncharted 4: A Thief's End" will be available on the PS4 from December 4.
Tekken 7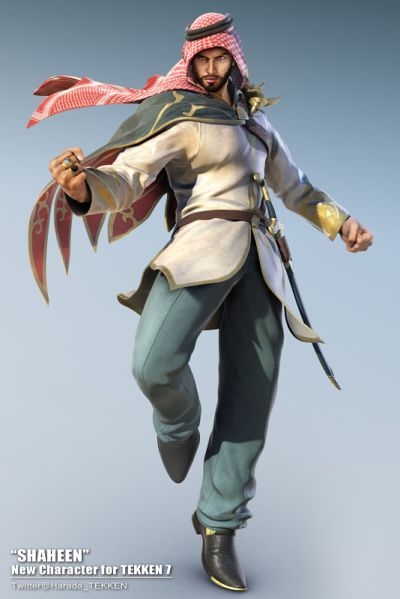 Bandai-Namco executive producer Katsuhiro Harada confirmed during a press conference that "Tekken 7" will be coming to PS4, including exclusive content.
On October 7, the new trailer for "Tekken 7" was unveiled, including confirmation that the game will be bringing exclusive content, unseen in the original version, to PlayStation 4. Details of this content have not yet been revealed.
Rumors of the popular Japanese fighting game's imminent move to consoles worldwide have been circulating since last month.
"Tekken 7" has been available in arcades in Japan since March, and at select locations in North America this summer.
Street Fighter V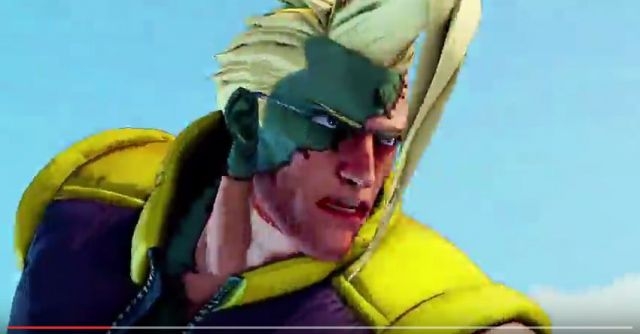 "Street Fighter V" will launch on February 16 in North America, and the popular character Dhalsim from "Street Fighter 2" will be on the challenger roster, it was announced during a keynote at Paris Games Week.
Sony and Capcom have announced the official launch date of "Street Fighter V" in North America: February 16. The game will also feature fan-favorite character Dhalsim, with a new, rugged look. It was Capcom's Yoshinori Ono who confirmed the news, which had already been leaked earlier in the day.
Dhalsim joins Birdie, Cammy, Chun-Li, Karin, Ken, M. Bison, Nash, R. Mika, Ryu, Vega and Zangief, as well as the three new characters Laura, Necalli and Rashid. There remain character additions to be announced.
"Street Fighter V" will be exclusive to PlayStation and Windows.
No Man's Sky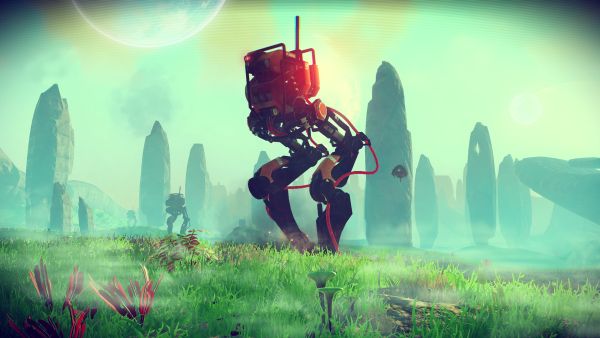 Riding a huge wave of anticipation ever since its December 2013 announcement, "No Man's Sky" has captured imaginations with its chance to cross a procedurally-generated galaxy in search of new planets, plants, animals and resources.
It's small, Guildford-based UK studio is harnessing the visions of iconic sci-fi authors as well as the sort of visual identity established by leading 1970s and 80s cover artists.
PlayStation's Paris Games Week show brought with it a long-awaited release date of June 2016 for the highly anticipated PlayStation 4 and Windows PC title, contained within a trailer narrated by "Blade Runner" actor Rutger Hauer.
Boundless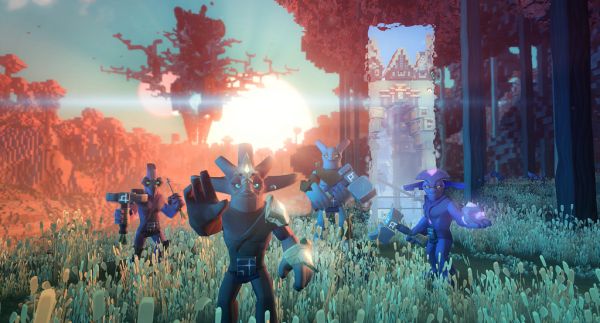 With a blocky look reminiscent of "Minecraft," "Boundless" invites players to explore their home worlds then travel to other planets to investigate them too.
Developed by another Guildford-based team, and previously known as "Oort Online" as an Early Access title on PC, "Boundless" allows players to survey planets and construct towering monuments together, or team up to tackle each sphere's roving Titan.
Cross-platform play between PlayStation 4 and PC has also been announced; "Boundless" arrives on PS4 in 2016.
WiLD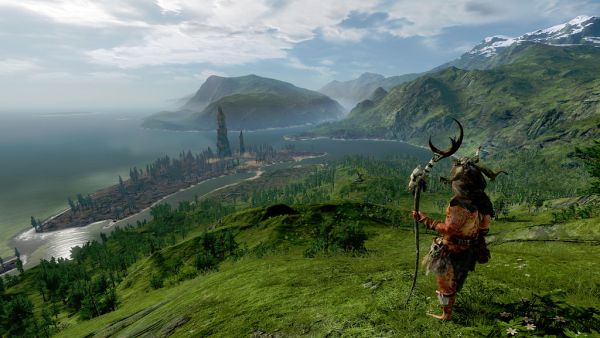 French-made "WiLD" had been seen before on a PlayStation stage, at August 2014's Gamescom event in Cologne — a show that the Sony skipped in 2015, focusing instead on late October's Paris Games Week.
A new trailer for the work-in-progress PS4 title showed more of how the game's concept works out in practice, as players assume the identity of a tribesman living in verdant but sometimes dangerous lands.
Players can ride giant bears and control other animals to help them win the approval of various spirit gods that inhabit the world, explained Michel Ancel, a developer respected for classics "Beyond Good and Evil" and the "Rayman" franchise.
Horizon Zero Dawn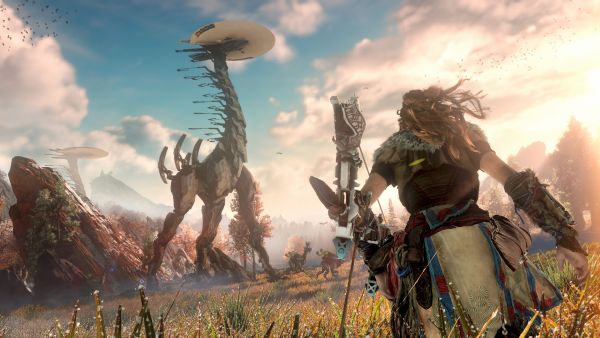 Also reintroduced was "Horizon Zero Dawn," which focuses on the technological aspect of a post-apocalyptic, primitive society.
First shown at June 2015's Electronic Entertainment Expo, where female protagonist Aloy crossed paths with dinosaur-like machines, senior producer Mark Norris broke down that footage to examine various aspects of the game's design.
A 2016 release is likewise anticipated for the PlayStation 4 exclusive.