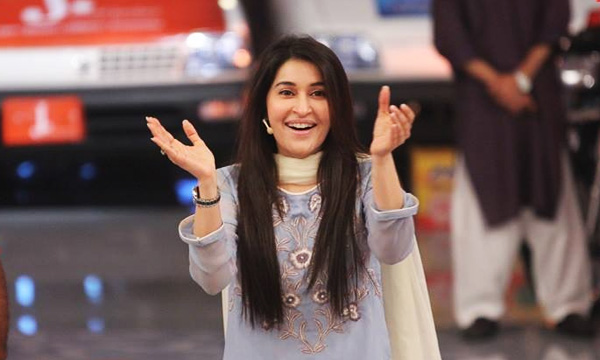 The newly wedded and former host of 'Good Morning Pakistan', Shaista Lodhi has made her first appearance on Jeet Ka Dum, currently aired on HumTV, after her arrest warrants. She along with Veena Malik, Asad (Veena's Husband) and Mir Shakeel ul Rehman were charged arrest warrants by the court in Blasphemy case.
Thereafter, she flew to Dubai with her kids. Only a month earlier she came back to Pakistan and got married to her cousin Adnan who is a business man. The news that Shaista is going to come back towards hosting was heard everywhere. In fact, much was heard that she has signed a contract with HUM TV.
It was hard to believe at first but after her appearance on Hum TV's show Jeet Ka Dum hosting with Faysal Quraishi, this news becomes hard to dismiss.
In the show, we see her choosing people for different games and also giving gifts to them. Have a look yourself!
Who do you think will make a better host of Jeet Ka Dum? Faysal Quraishi or Shaista Lodhi? Let us know in comments below.