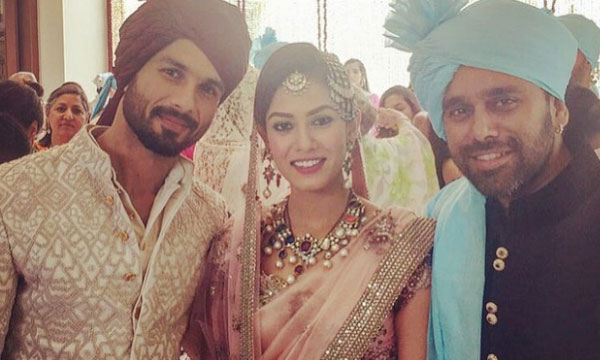 UPDATE: See the latest pictures from the Shahid Kapoor – Mira Rajput Wedding Reception below:
Oh Fresh! – Shahid Kapoor​ arrives with wife, Mira Rajput at their reception in Mumbai. #ShahidMiraReception pic.twitter.com/tV2zx2BuC7

— Zoom TV (@ZoomTV) July 12, 2015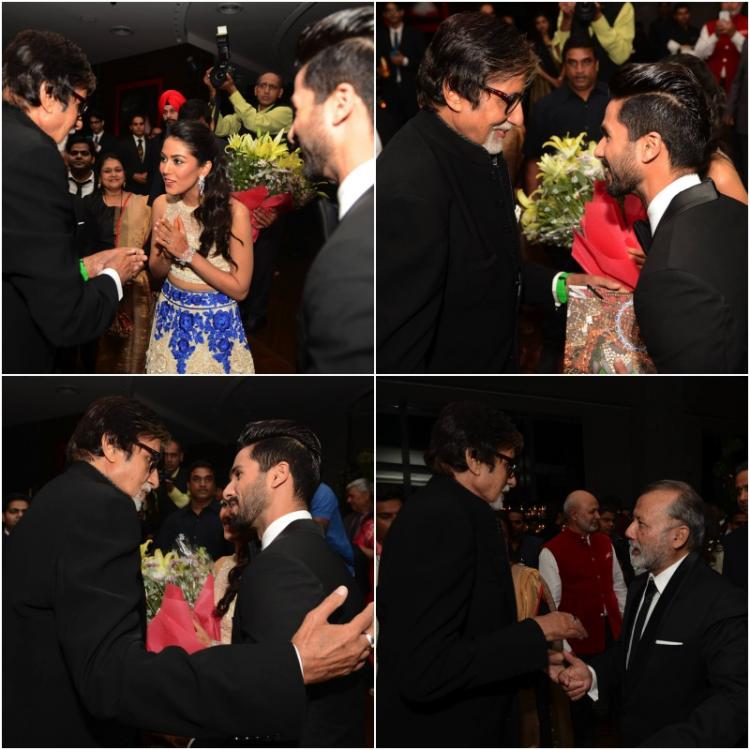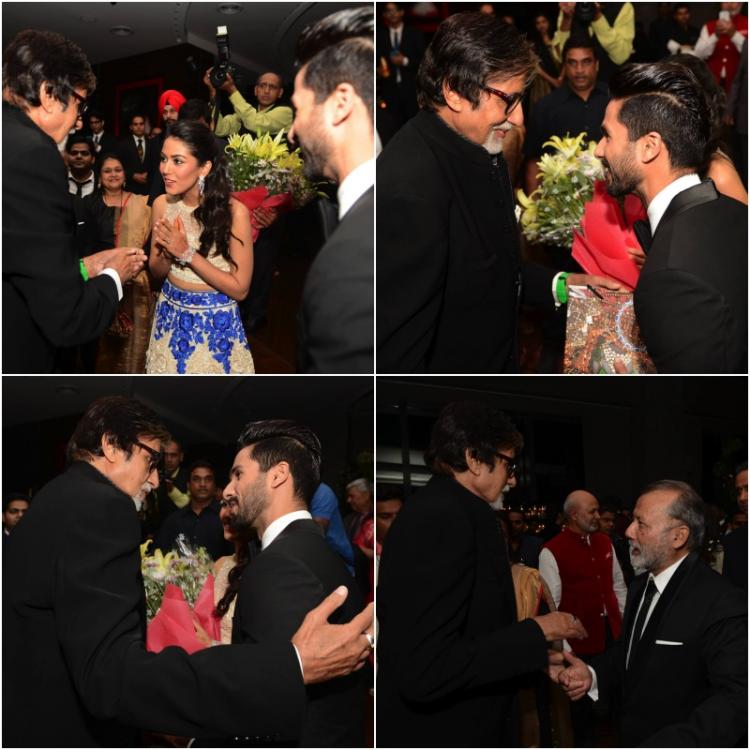 ---
UPDATE: The invites for Shahid-Mira's reception are out and so are images of the reception venue.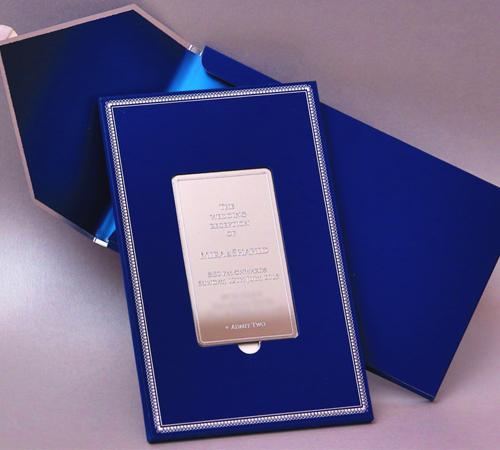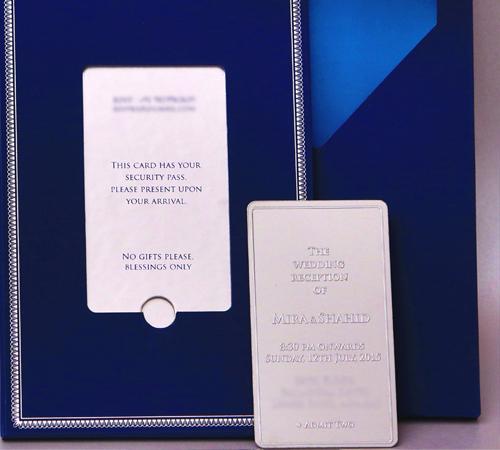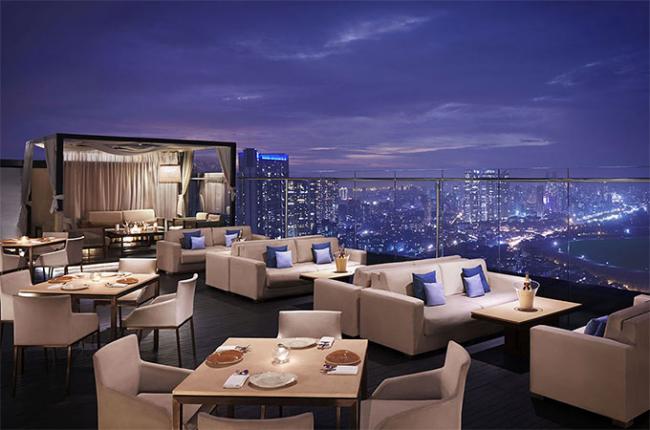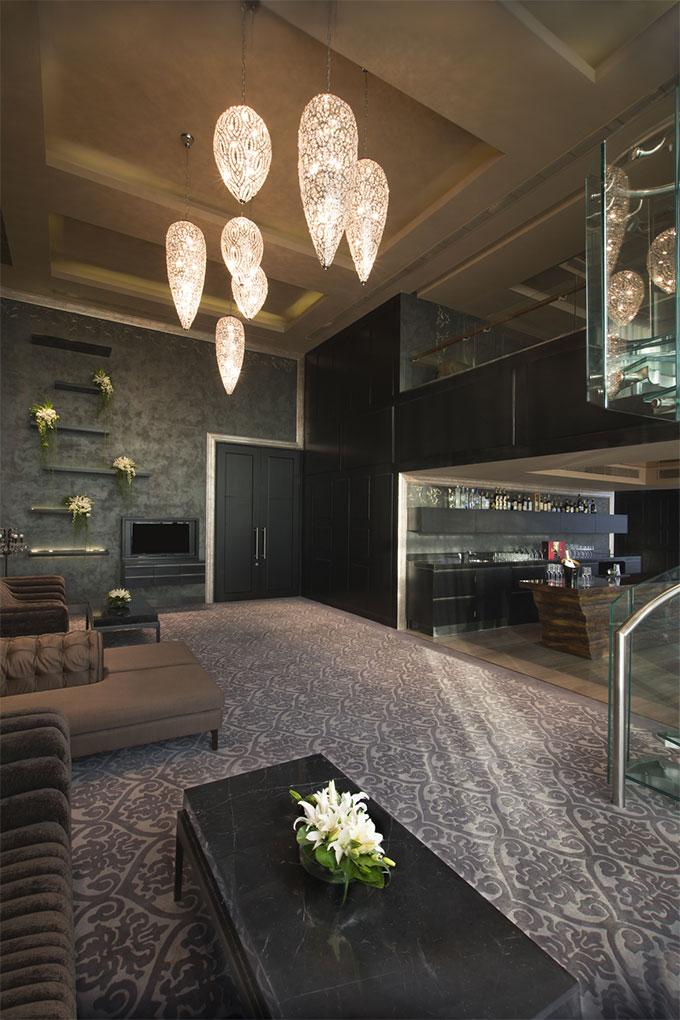 ---
UPDATE: Newly wed couple Shahid Kapoor and Mira Rajput reached Mumbai airport after tying the nuptial bond in the national capital on July 08. The couple was seen much in love, as shutterbugs captured their hand-in-hand moments on the Mumbai Airport.
---
  UPDATE: The chocolate boy of Bollywood is now a married man! The decided time for Shahid Kapoor and Mira Rajput's nuptials was decided to be at 11 am on July 7 at a Chhatarpur farmhouse. So if everything went as planned then Shahid Kapoor is now officially off the list. See the pictures from the ceremony below:  
So cute what the heck #ShahidKiShaadi pic.twitter.com/ldkwLNSOrS — hannah (@videsihannah) July 9, 2015
#ShahidKiShaadi: @Shahid_Online @shahidkapoorFC @Shahid_Loverz @shahidkapoor4u @PyarShasha @shaagur @shahidkapoorNet pic.twitter.com/07HGi9Jdqk — salil (@creativegossip) July 7, 2015
Cute Selfie ever 🙂 ur smile <3 <3 <3 best smile ever 🙂 #PicturePerfect #ShahidKiShaadi pic.twitter.com/RyR6J31T8d — Love ShaMira (@shanatic_girl) July 7, 2015
New Pics: #ShahidKiShaadi ❤️❤️ pic.twitter.com/Ej4jYRI1vp — Mahezabeen (@Mahezabeen) July 7, 2015
His sherwani details #ShahidKiShaadi pic.twitter.com/5QniURdo9F — Amina (@baigamina) July 7, 2015
@shahidkapoor & Mira perform the wedding rituals. #ShahidKiShaadi @shahidkapoorFC @Shahid_Online pic.twitter.com/IVJJkmIaTK — WhistleOkPlease! (@whistleokplease) July 7, 2015
See some pictures from the Sangeet ceremony last night here:
Here are some more pictures shared by Shahid's fans on Twitter: PIC – One more pic of lovely Mira showing off her kaleeras! #PunjabiWedding #ShahidMiraKaSangeet #ShahidKiShaadi pic.twitter.com/S4kWosm3ok
— Shahid Kapoor FC (@shahidkapoorFC) July 7, 2015
Almost newlyweds @shahidkapoor & Mira Rajput rock the dance floor at #ShahidMiraKaSangeet! RT if you agree. pic.twitter.com/87vTSCiXVz — Filmfare (@filmfare) July 6, 2015
And we hear its done! #ShahidKapoorWedding #ShahidKiShadi by @bollyscope on http://t.co/NVKrMmuL91 pic.twitter.com/6x4Q5wdznd — The Smiling Buddha (@aseemkujur) July 7, 2015
---
UPDATE: Bollywood heartthrob Shahid Kapoor's wedding cards were revealed on social media for everyone to have a glance at. The dashing actor is all set to tie the knot with Mira Rajput on July 7.
The most eligible bachelor and the crush of many, Shahid's wedding is one of the hottest topics since last few week.  The news and other details are accurate as the actor's invitation card was revealed – breaking the hearts of many girls
Have a look at the card below: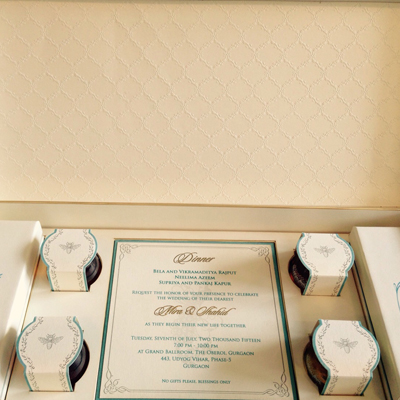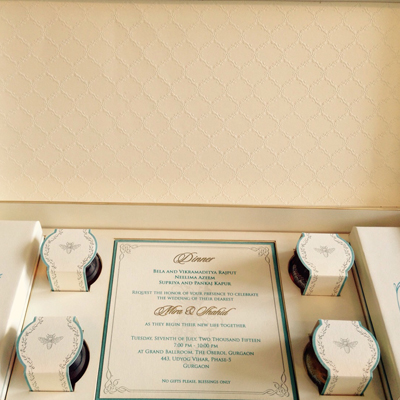 Below the card is written the modest and beautiful line "No gifts, please. Only blessings."
The card is elegant, yet simple and modest. The couple will get married at the Oberoi in Gurgaon's Udyong Vihar on July 7. Shahid's Parents Neelima Azim, Pankaj Kapur and stepmother Supriya Pathak  and Mira's Parents – Bela and Vikramaditya Rajput have invited guests to their children's wedding.
The wedding will be followed by a grand reception in Mumbai where prominent film industry celebrities (mostly colleagues of Shahid Kapoor) will be invited to attend the event.
In an earlier interview to NDTV, Shahid had said, "It looks like everyone knows more than me about my wedding. Some say June 10 while others think it's in Greece. All I want to tell my fans is that I will come out and keep you guys posted about the wedding, just the way I keep you updated about my films."
Speculations are rife that Shahid Kapoor will soon display his bride for the world to see when she will join him as host on the reality show Jhalak Dikhla Ja. 
With only a few days left for the two lovebirds to become man and wife, let's hope all goes well for the couple!
---
Shahid Kapoor and Mira Rajput's wedding is fast approaching, and preparations and pre-celebrations are underway. The final date is reportedly set for 8th July of this year. With a wedding, come a million and one things to do and details to sort out as the bride and groom prepare themselves to tie the knot.
While the 13 year age gap between the two is much talked about, the two seem blissfully in love and geared up for their big day. Sources report that Shahid's friends are planning a Bachelor party in Greece – an exotic location for a pre-marriage hurrah. Mira, on the other hand, has already had her bachelorette party in her hometown, which Shahid flew down to Delhi to attend.
While Greece was the initial speculation for the wedding location, it seems that only the bachelor party will take place there, as Shahid prefers to be married in Delhi.
Apparently, while guests are indeed invited, there seem to be no invitation cards in the picture. The two want to keep the marriage an intimate affair, and reportedly only around forty people are invited to the actual ceremony.
Of course, given Shahid's fame, it is reported that the couple may be throwing a grandiose reception in Mumbai for all the big names of the city.
As for the honeymoon – there will be none. Both bride and groom have busy schedules to live up to, so for now, sources reveal that a honeymoon is not in the near future.
While all this speculation makes the rounds, Shahid remains mum on the subject. As a celebrity constantly under scrutiny, it would make sense that he would want to keep his wedding a more private and personal affair.