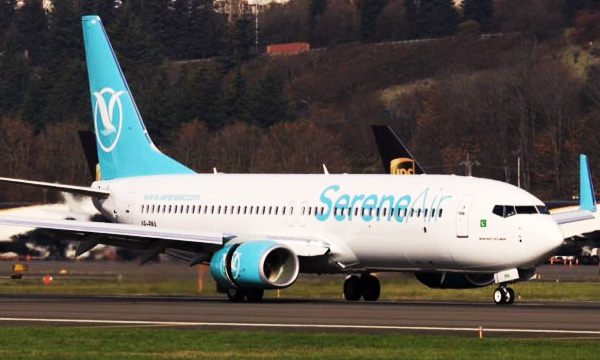 Update: The latest entrant into the aviation industry of Pakistan is the Serene Air which begins its operations finally within the next few days. The airline is the only one that will be flying three  B737-800 airplanes the first of their kind in Pakistan. Serene will only offer domestic services for the first two years and would later start international flights.
The new airline will be operating in the following 7 cities
Karachi
Lahore
Islamabad
Faisalabad
Skardu
Peshawar
Quetta
The Airline has a variety of features to offer to its customers which are unique and completely differ from the current aviation companies in Pakistan. The company surely will give tough competition to the rest of the airlines such as PIA and Shaheen Airlines.
Here's what Serene Air Has to Offer:
1) A New Menu Every Day
The company strives to surprise its clients with a different menu each time they fly with Serene Air.
2) Extra Leg Room
Customers no longer have to squeeze themselves in between tiny airline seats through flights!
3) Discounts for Families
Families with 5 or more members can avail a special family discount.
4) Sky Interior
The aircraft will provide more head space and head room and will have specialized LED lighting which will change as per the time creating a great ambiance inflight.
5) Increased Baggage Limit
Flight baggage allowance is normally 20 kg for the domestic airlines but Serene Air will be allowing up to 32kg of baggage on their airplanes.
---
Serene Air, having recently just developed a private airline in Pakistan earlier this year in March, has officially launched its first aircraft, Boeing 737- 800, manufactured from the headquarters of Boeing in Seattle Boeing Field, USA. Serene Air will be the fourth airline to offer domestic services along with the previous three including PIA, Airblue, and Shaheen Air.
Serene Air will be releasing two other aircraft of the same 737-800 model, specifically designed for domestic flights!
They will cover various locations around the country such as Lahore, Quetta, Islamabad, Peshawar, Karachi and Multan with the same fleet of 3-7 737-800s, commencing later this year in December 2016.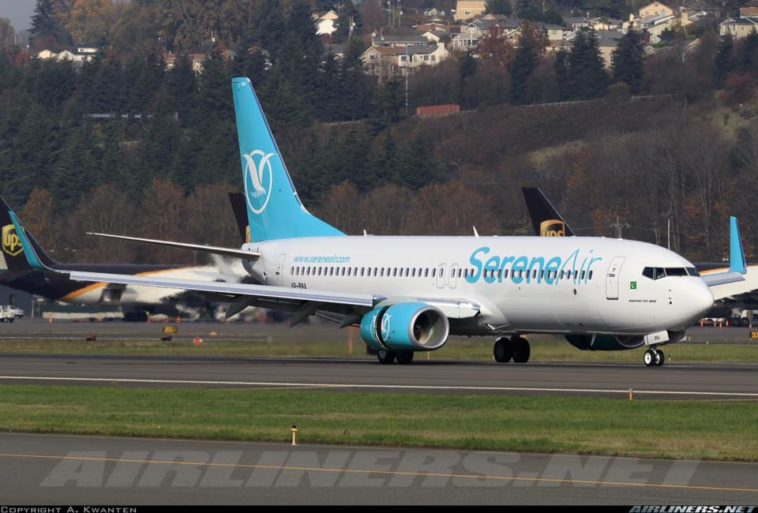 However, in order to operate domestically by December, the airline needs the Air Operator's Certificate from the Civil Aviation Authority.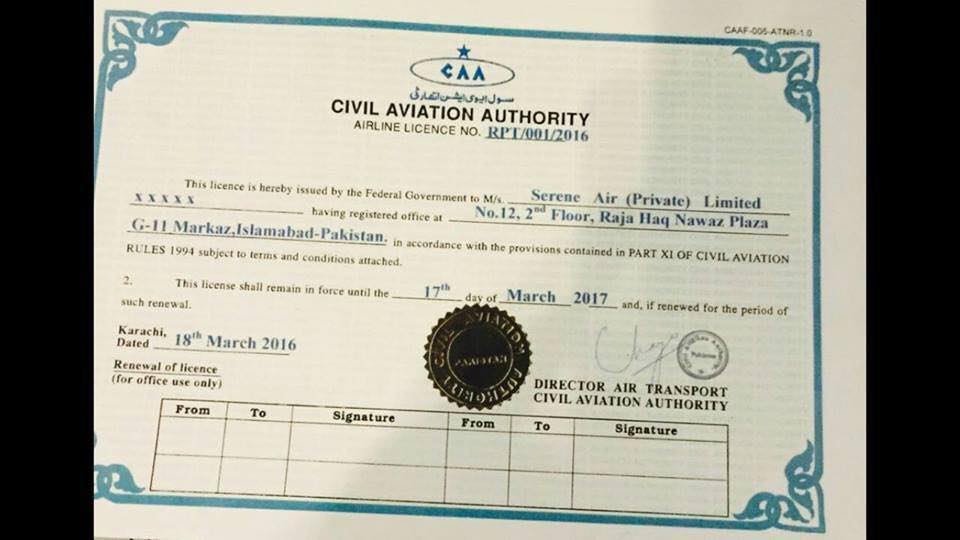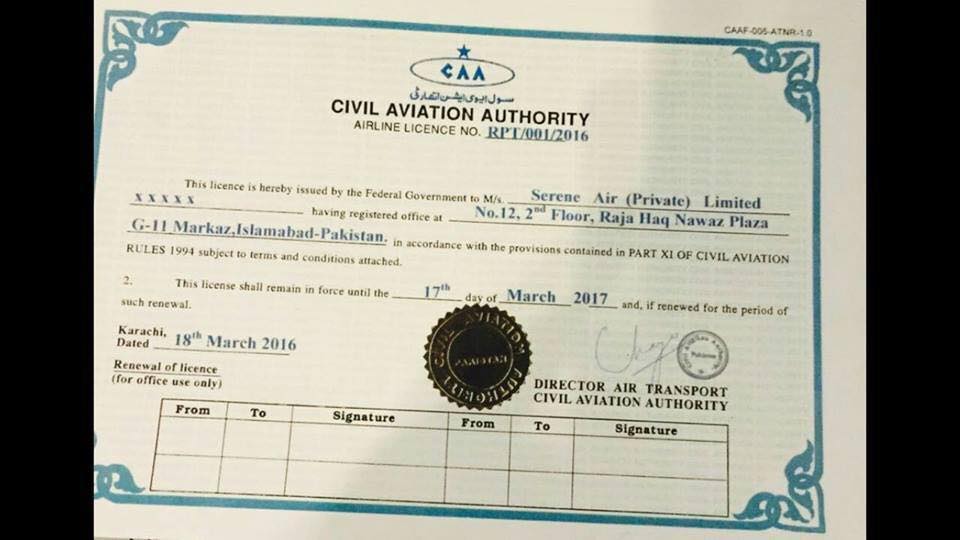 The Boeing 737-800 arrived this weekend in Karachi at the Jinnah International Airport.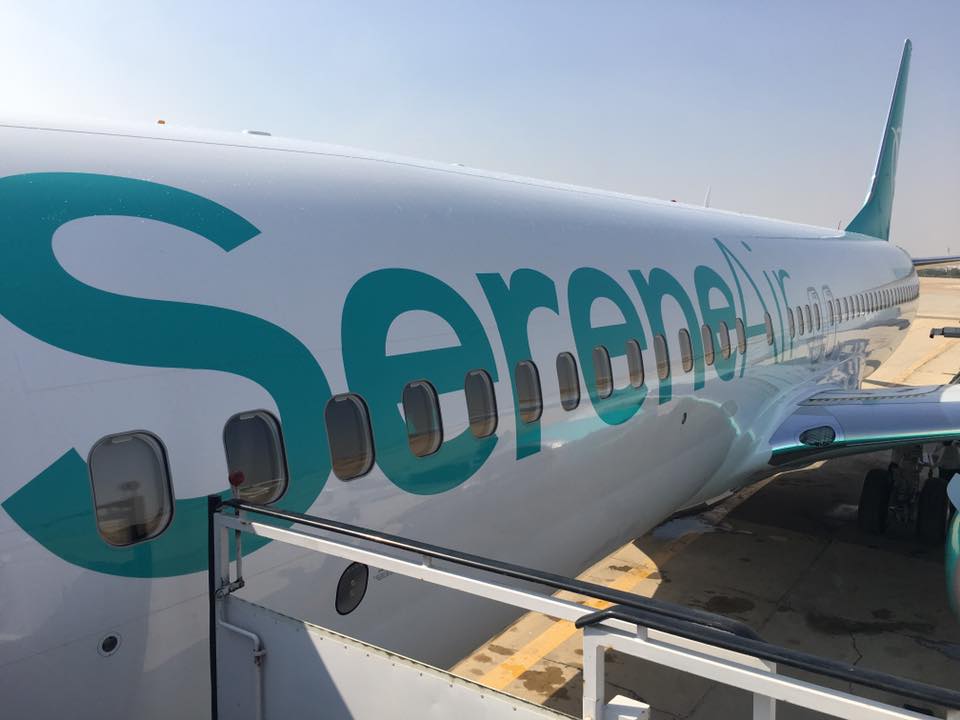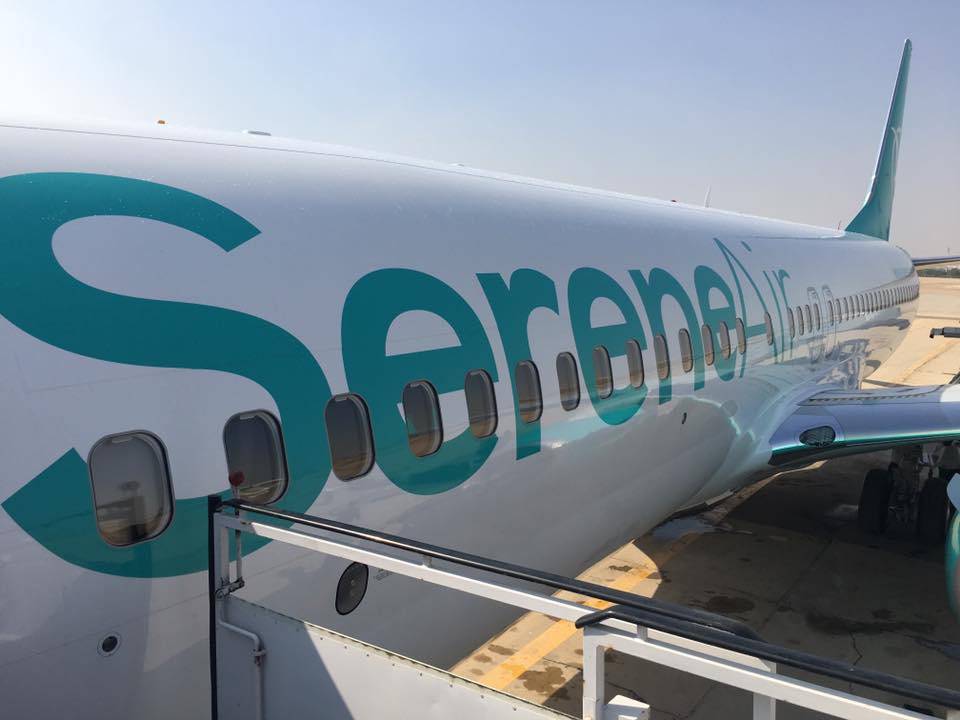 In the coming future, Serena Air hopes to exceed its service internationally, however, only after the domestic operations are deemed successful will it apply for an international license.
Stay tuned to Brandsynario for more updates!