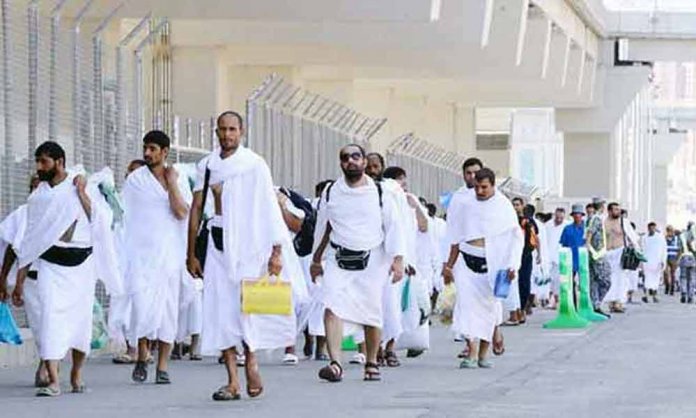 Seems like Pakistan Government's negotiations with Saudi Arabia have proven to be successful as the Minister for Religious Affairs and Interfaith Harmony, Dr. Noor-ul-Haq Qadri have now announced that the Arab nation has confirmed E-Visa facility to Pakistani pilgrims.
Dr. Noor-ul-Haq Qadri added that pilgrims will now receive a visa at their doorstep.
The Federal Minister revealed that Imran Khan requested the Saudi Crown Prince during his visit to Islamabad that Pakistani pilgrims should be facilitated in the immigration process at their own country.
As per the new development, Pakistani pilgrims will no longer have to wait at long queues at Saudi Airports. The immigration facility will now be provided at Lahore, Islamabad, and Karachi.
What's more, Foreign Minister Shah Mahmood Qureshi announced that the Hajj quota for Pakistanis has also been increased to 200,000.
There will be no more government subsidy for the Hajj pilgrims as per the new Hajj Policy 2019, approved by the Federal Cabinet on Thursday.
Banks would start receiving Government Scheme Hajj 2019 applications from February 25.
Candidates can send in head applications till March 5. Balloting to select the pilgrims will be conducted on March 8
40% of Pakistanis can apply for Hajj through private schemes and 60% through a government scheme.
10,000 seats have been reserved for senior citizens to secure their berth in government Hajj scheme without balloting.
Around 184,210 Pakistani would perform Hajj this year.