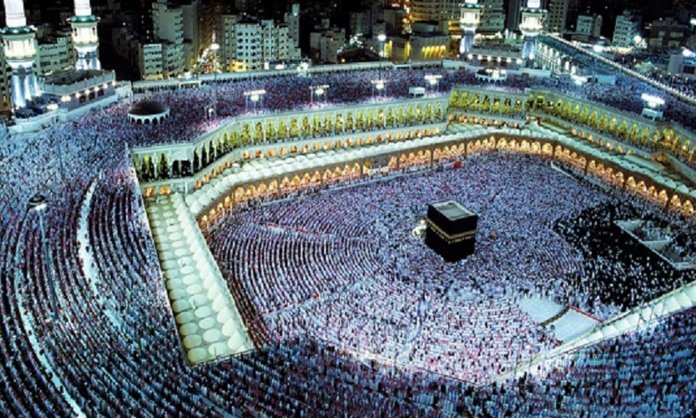 For all those who are willing to perform Hajj this year, branches of 13 banks have now started receiving Government Scheme Hajj applications.
Following banks are now receiving Hajj applications: 
United Bank Limited
National Bank of Pakistan
Muslim Commercial Bank
Allied Bank Limited
Agriculture Development Bank Limited
Bank of Punjab; Bank Alfalah
Meezan Bank
Habib Metropolitan Bank
Dubai Islamic Bank Limite
Faysal Bank Limited
Askari Bank Limited
Deadline
The deadline to submit applications is January 24
Balloting Date
Balloting to choose pilgrims would be held on January 26
Hajj Inquiry Number
051-9205696
Hajj 2018 Policy Details
| | |
| --- | --- |
| Hajj quota for Pakistanis | 179,210 |
| No. of Pilgrims to be managed by Government | 120,000 |
| Seats reserved for citizens over 80 years of age | 10,000 |
| Northern region | Rs. 280,000. |
| Southern region | Rs. 270,000. |
| Extra Amount to be given for Animal Sacrifice | Rs. 13,050 |
A person performing Hajj through Government Scheme has been declared not eligible for applying for Hajj, the only exception is mehram accompanying a woman for Hajj.
Accompanying a Mehram has been made mandatory for each Haji women.
However, over 45 years women of Fiqia-e-Jafria would be exempted from the condition.
For the first time, three private airlines have been included in Hajj flight operation between Pakistan and Saudi Arabia, apart from PIA.
The successful pilgrims could see the status of their application on the ministry's website, www.mora.gov.pk and www.hajjinfo.org.