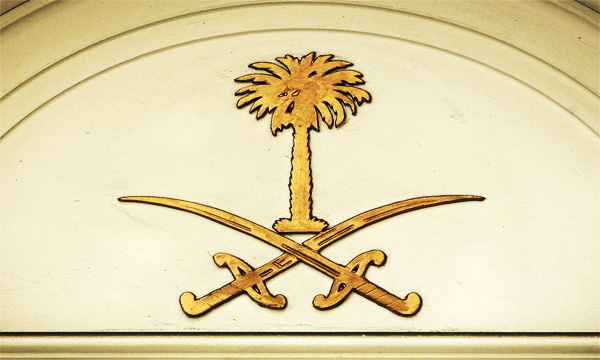 As Gulf News reported, Saudi Arabia bans 50 names as authorities believe these names allegedly contradict the culture and religion of the Saudi Kingdom.
The civil affairs department at the ministry issued an entire list of prohibited names, forbidding parents in the Kingdom from calling their children by the name of Linda, Maya, Alice, Abdul Naser, Abrar or Binyamin (meaning Benjamin in Arabic).
Binyamin in Islam is believed to be the name of Prophet Jacob's (Yaqoob) PBUH son; however it is also the name of the present Prime Minister of Israel Benjamin Netanyahu.
Read more: Saudi Arabia Refuses to Send Zaid Hamid Back
According to the Gulf News report, Abdul Naser is the name of the popular Arab nationalist ruler of Egypt, who was in conflict with Saudi Arabia. A few names on the list are allegedly banned by the interior ministry because they are believed to be "blasphemous," non-Arabic or non-Islamic.
The meaning of Abdul in Arabic is "worshipper of" or "slave of", whereas Nabi stands for "Prophet" and Rasool means "Messenger". The authorities who contradict these names debate that Abdul means "worshipper of' and is hence prohibited because only God is the one to be worshipped.
The entire list of forbidden names as reported in Gulf News is listed below:
Malaak (angel)
Abdul Aati
Abdul Naser
Abdul Musleh
Binyamin (Arabic for Benjamin)
Naris
Yara
Sitav
Loland
Tilaj
Barrah
Abdul Nabi
Abdul Rasool
Sumuw (highness)
Al Mamlaka (the kingdom)
Malika (queen)
Mamlaka (kingdom)
Tabarak (blessed)
Nardeen
Sandy
Rama (Hindu god)
Maline
Elaine
Inar
Maliktina
Maya
Linda
Randa
Basmala (utterance of the name of God)
Jibreel (angel Gabriel)
Abdul Mu'een
Abrar
Iman
Bayan
Baseel
Wireelam
Nabi (prophet)
Nabiyya (female prophet)
Amir (prince)
Taline
Aram
Nareej
Rital
Alice
Lareen
Kibrial
Lauren
Stay tuned to Brandsynario for more updates!
Read more: Saudis Mourn as King Abdullah Passes Away