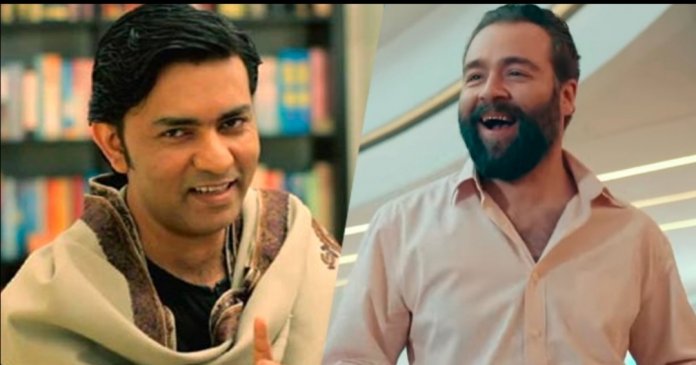 Jingles are ah-mah-zing! Think about it… they light up our mood when we are low, we find ourselves humming to them every now and then, we even bust-a-move whenever we can.
One such happening jingle which has taken over Pakistan making everyone its 'dewaana' is none other than Easypaisa's rendition of legendary Sajjad Ali's 'Babiya'!
The jingle made us laugh, made us dance, brought back the golden music era, and gave the iconic song a modern twist.
The video racked up over 10 Million views within the first week! So much so that Pakistanis started to demand a full version of the song.
The TVC starts off with a bunch of youngsters using their phones. A man is then seen sipping coffee while we hear Sajjad Ali's voice in the back.
The chap then disposes his cup and pulls out his phone with the Easypaisa application and wows the crowd!
He is then seen enjoying himself while shopping with super ease! All he has to do is scan the QR code from the app and voila!
Be it making payments, or paying bills, you can do all that and one with just a scan, PS – you can even do mobile top-ups too!
Forgot your wallet at home? This babiya has your back – excluding fees!
Baby, take it easy with the all-new Easypaisa app!
But wait, the fun is not over yet. Because the Easypaisa version of Babiya received such a warm welcome, the brand ahs decided to take things up a notch!
Babiya is Back Baby!
Easypaisa heard the voice of the fans and once again collaborated with Sajjad Ali to record the full version of the track!
https://web.facebook.com/Easypaisa/videos/294190508171911/
Here's what the maestro himself had to say at the reaction of fans and followers:
https://web.facebook.com/Easypaisa/videos/2440640212814387/
Listen to the Full Track Below!
https://www.youtube.com/watch?v=stOA7e1yNHA
Sare jahan ko hai batana ke 'Babiya' is back!