In the cricket-obsessed world, Sania Mirza made her way to the tennis court and became on of the highest paid athletes in India. Sania spoke to the BBC host, Yogita Limaye as a part of BBC's 100 women series and discussed the objectification of women and participation of them in sports.
Read More: Ali Safina's Exclusive Interview With Brandsynario
The famous tennis player discussed the controversies regarding the issues of her marriage and having a child. Generally speaking about it, Sania said, "This marriage was not for the sake of India or Pakistan or for any mutual relationship between the countries, but it was for them."
"We both fell in love," she said. 'No one has the right to ask me what happens in my bedroom'
She also said that she doesn't like the concept of discussing their personal life with anyone else, but people in our society keep on asking about when are we going to have a family or what are our preferences for children.
Read More: Sania Mirza Turns 29: Unknown Facts About The Tennis Star
Sania Mirza while talking about the journey of her life, including her marriage with Shoaib Malik, Pakistani cricketer said that "Sports has always been very close to my family's hearts. It was both my parents who supported me for playing tennis at the age of 6, but prominently it was my mother who physically practically took me to the tennis court."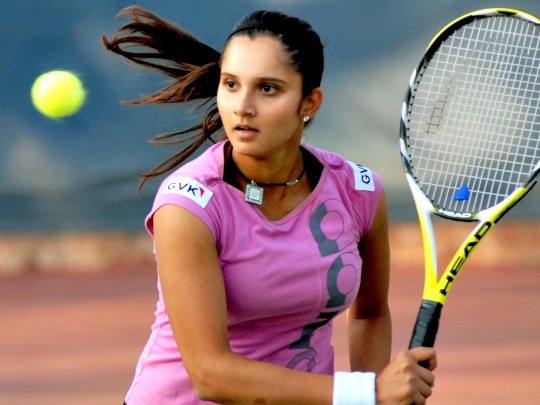 Sania Mirza, while talking in the interview said that the recognition and fame started from the time when she became a champion in the tennis court. This recognition brought her in the newspapers and live interviews. "A lot of the time people and media don't realize that  it's very difficult for an 18, 19 or even a 30-year-old to deal with stuff that is written about you all the time, good or bad," she said.
Read More: The Future of Advertising Seminar to be Held by Advertyze Display Networks
When asked about the newspaper content regarding the controversies of being a woman than a man, Sania said, "I don't think I would be the star I am If I was any different and I wouldn't change that."
She further said that "I do think that we do live in a man's world."
"Sometimes when you are a woman, you have to fight a lot harder for the things you want. It has nothing to do with India. It has nothing to do with this side of the world. It's to do with the world."
Revealing the controversies of being a famous public figure, Sania said, "If a woman does say about that this is how I feel about it, she is either labeled as a rebellious woman or she is labeled as too outgoing or too career minded, but there are no such words for men. When a man wants to go and achieve something, he is labeled as so ambitious."
Read More: Shiv Sena Will Give Rs 1 Lakh Reward For Slapping Aamir Khan!
It is pertinent to know that Sania Mirza is of India's most iconic sports people. She is currently the world's no one in the women's doubles rankings, the first Indian to do so. She has won two grand slam titles this year, along with her partner Martina Hingis.