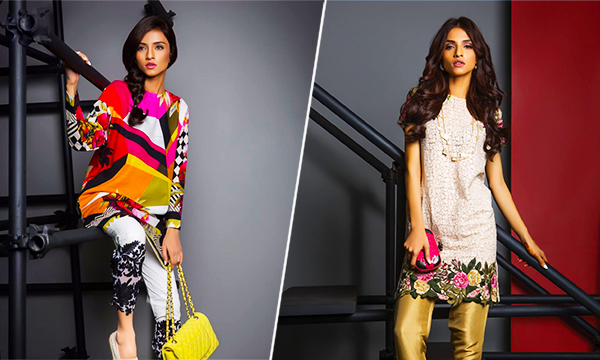 Multi Award winner fashion label Sana Safinaz is a favorite of women of all age groups. Their lawn exhibitions are sold out within hours. The most sought out brand was one of the first to introduce designer lawn that almost revolutionized the fashion scene in Pakistan.
And for fans, now is the time to rejoice because the power duo has once more launched a new collection. Sana Safinaz Fall/Winter collection is out now. You can find the latest designs at their stores nationwide. But if you prefer to avoid the crowds, you can also buy the prints online. The ready to wear collection has some very lovely pieces that you must check out.
Designs you must get from Sana Safinaz Fall/Winter Collection 2016
We took the time out to classify the latest designs into the very best and the prints you can safely buy to give to someone else. Here are the ones you should get for yourself.
Evergreen
A straight khaddar shirt featuring some motifs on the hemline, this outfit is perfect for a night out on the down. You can buy this for Rs. 5,490/-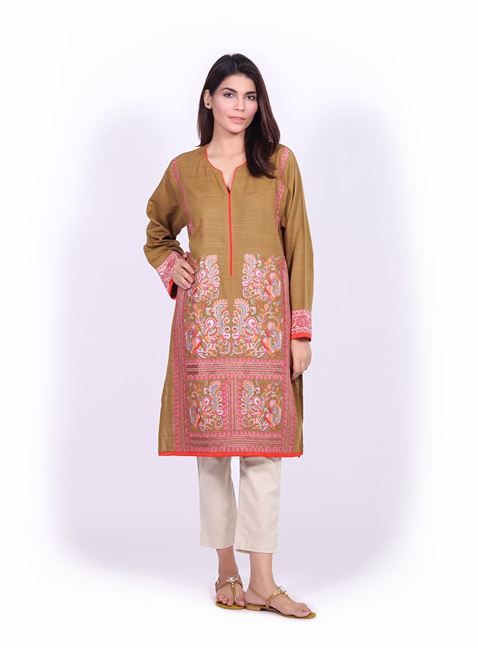 Selena 
For Rs. 7,990/- this lovely embroidered shirt promises to make you stand out wherever you plan on going.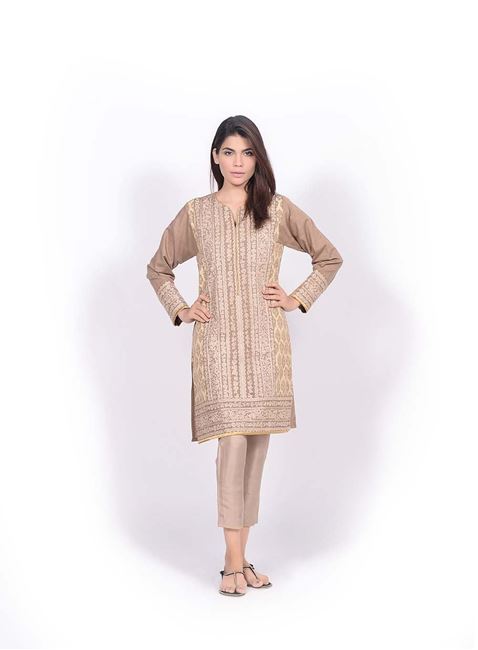 Clarissa
If you are looking for something with a lot more embroidery and brighter in color, we recommend Clarissa. For Rs. 4,990/- this shirt can be all yours.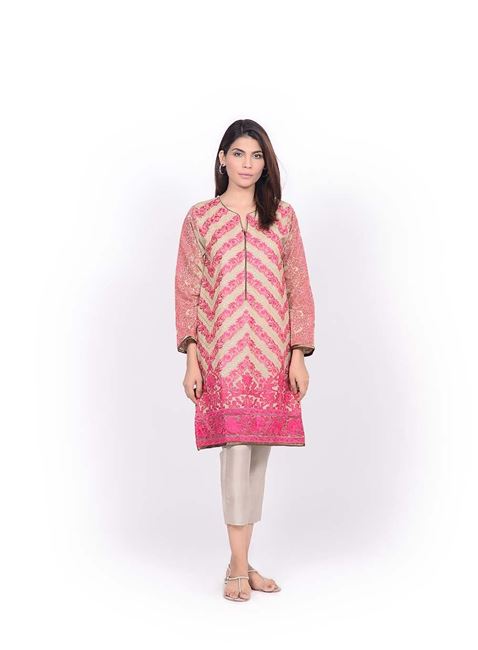 Designs you can give as a present
Channing
Maybe a bit too bright, Channing is the perfect present for your niece's sweet sixteen. Plus it's only for Rs. 1,990/-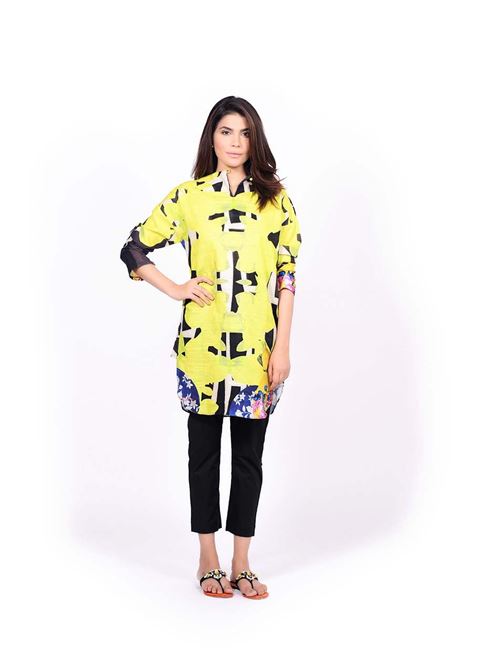 Light Brigade
Maybe too much flora and fauna for us, but for a nature-loving friend, this could be perfect. Light Brigade is for Rs. 1,990/-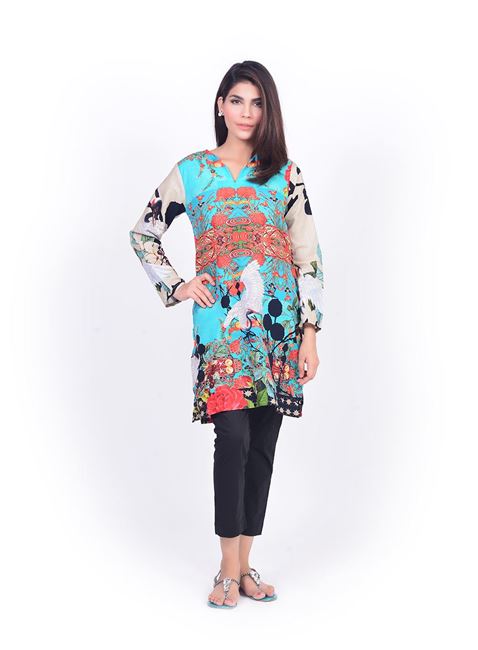 Wellington 
A little undecided about this one to be honest. You can give it to your older sister and keep borrowing it. This is for Rs. 5,990/-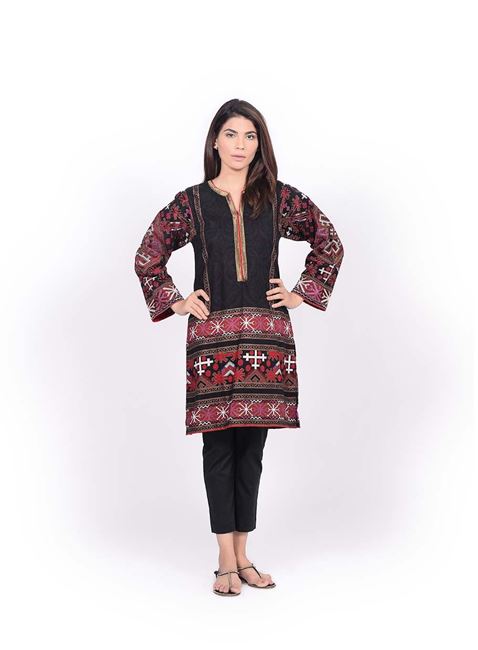 Check out the catalog here.