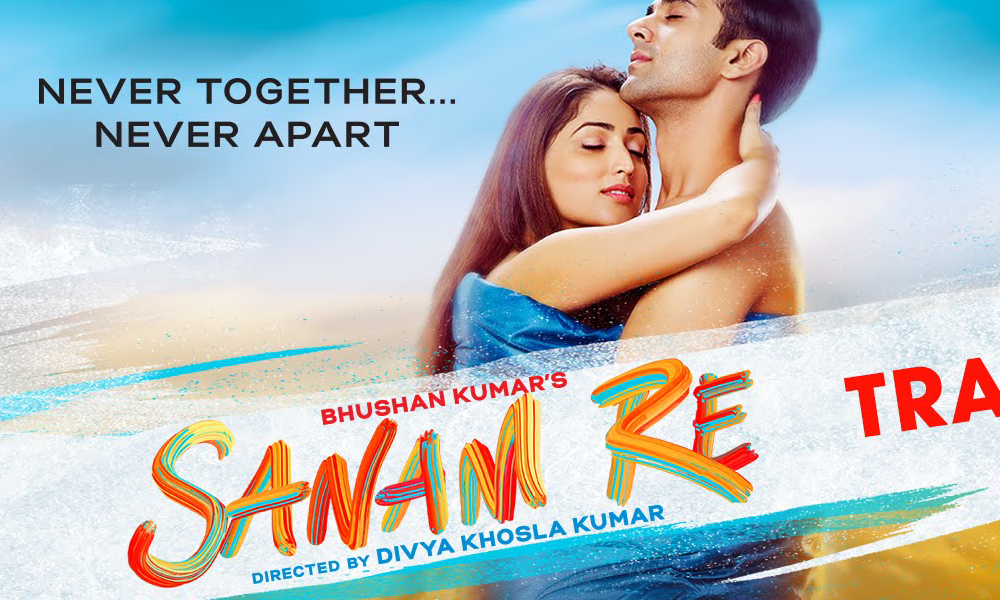 Directed by Divya Khosla Kumar, featuring Vicky Donor actress Yami Gautam and Pulkit Samrat, Sanam Re hit the theaters today. Despite being in clash with Katrina and Aditya's Fitoor, Sanam Re still managed to pull a good number of audience towards cinema all thanks to its amazing musical score.
The story of the movie is basically a love triangle and has many elements that are so synonymous with a typical Bollywood movie such as some good looking casts, great songs, childhood love and a stunning third girl to bring some twist in the story.
Pulkit Samrat as Akash and Yami Gautam as Shruti play childhood buddies and potential love interest who live in Tanakpur. Their strong friendship weakens when Akash moves to Mumbai for better education. After completing his education he starts off working in a stressful corporate job while loosing contact with Shruti altogether.
For some unimportant reasons that are stressed in the movie as important, Akash travels back to his hometown.
This visit reminds him about his childhood buddy Shruti, but he couldn't trace her back. On his return to Mumbai, his boss threatens him to fire him unless he regains a contract that his company has lost in his absence.
For Akash, the only way he could see to regain the contract is by seducing the person with whom the contract is to be formed and yes, which happens to be the third girl of the movie Akansha played by Urvashi Rautela.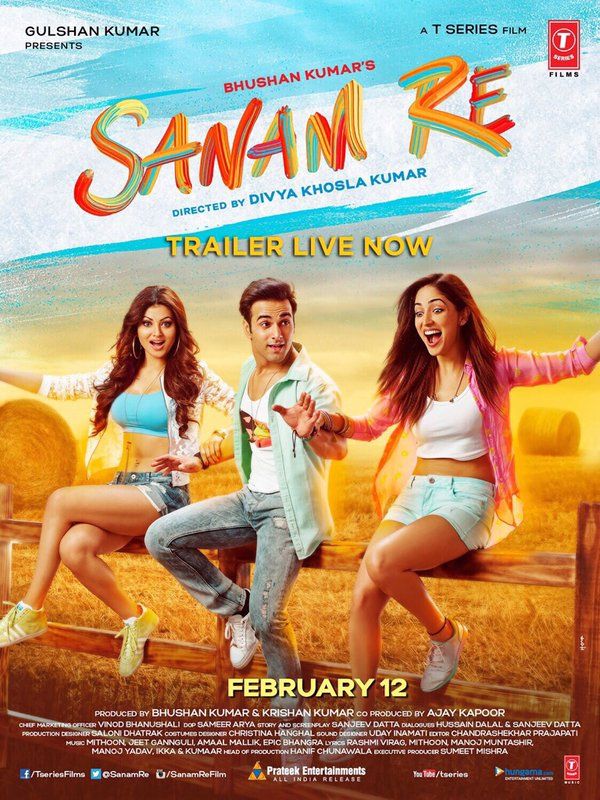 While following Akansha and in an urge to impress her, Akash travels to Canada and he finds his old love Shruti here too and this how this story becomes a love triangle.
How Akash gets rid of Akansha to reunite with his old childhood love is the nub of the story. As confusing as the second half of the movie may be, it is also a part that has some twist and this is where the movie develops some interest.
On one hand, where movie lacks a strong story and power packed performances; on the other hand, there are many things that one can look forward to such as: fresh pairing, Rishi Kapoor in a cameo role, breathtaking locales and good looking cast.
With lack of good story line and star studded cast make it less attractive for cinema goers. Many movie buffs took to social media and they do not have to say anything good about the movie.
#SanamRe.. Our Valentine gift to you all..Now over to you guys ! Give us your love the way you have been..Sanam Re❤️ pic.twitter.com/cXJn607sIs

— Yami Gautam (@yamigautam) February 12, 2016
💕 #SanamRe is Oh My Gawd!!! Breathtaking performances by @yamigautam @PulkitSamrat The movie lead me to an oasis of immense joy💕 #MustWatch💞

— Jai Shanker A (@Jaishanker959) February 12, 2016
Housefull at my nearest cinemas, #SanamRe brought a story of love

Well done @yamigautam @PulkitSamrat @URautelaForever & @iamDivyaKhosla

— Pritam Bakshi (@pritambakshi501) February 12, 2016
#SanamRe has got terrific opening of 70% at small centres n average opening of 20-25% with wide release so day1 can be 4-5Cr n it's a hit.

— KRK (@kamaalrkhan) February 12, 2016
This Valentines Day gift your heart to someone you love along with #SanamRe! @TSeries pic.twitter.com/ql62j8OLMQ

— Divya Khosla Kumar (@iamDivyaKhosla) February 5, 2016
#SanamRe: Even music can't save this Yami-Pulkit cliched love story! Reviews .@TusharrJoshi https://t.co/8NfCRWDwe9 pic.twitter.com/L4QiEnWsPU

— DNA (@dna) February 12, 2016
#SanamRe Review :It's A Yawn-Fest From The Start. Kudos To You If U Survive The Entire Film https://t.co/LaZTMCheun pic.twitter.com/GEhxSesZV2

— Koimoi.com (@Koimoi) February 12, 2016
The only positive thing we got to read about the movie is that it is tolerable .
Clichéd, but sweet and tolerable. Here's my review of #SanamRe on @htTweets: https://t.co/ZqbGnhj1KG pic.twitter.com/nU5vH5alJV

— Rohit Vats (@nawabjha) February 12, 2016
Are you planning to watch this movie? What do you think of its music?
Comment below and let us know.
Stay tuned to Brandsynario for more updates and news.