In a world where smartphone photography has become an integral part of our daily lives, Samsung's groundbreaking 200MP camera sensor technology is setting new standards. With the world's first 200MP camera sensor, Samsung is redefining smartphone photography capabilities, offering a glimpse into the future of mobile imaging.
A Milestone Achievement: The 200MP Sensor
Samsung's journey into the realm of high-resolution mobile photography began with the unveiling of the 200MP camera sensor. This technological marvel has quickly made its way into several smartphones, including the much-loved Galaxy S23 Ultra. However, what sets this sensor apart is not just its jaw-dropping pixel count but its versatility.
 From Primary to Telephoto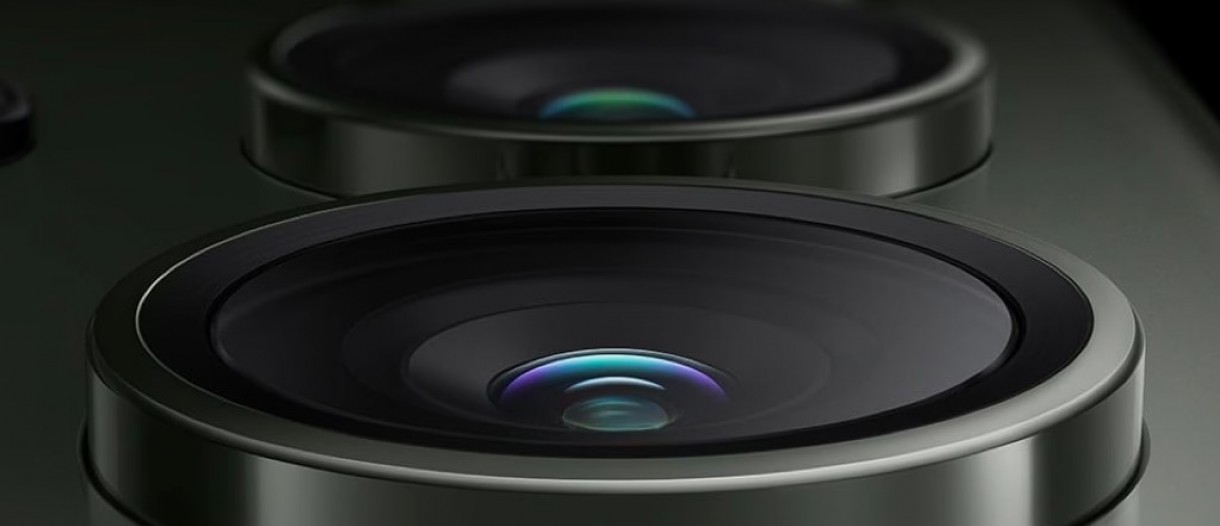 The latest announcement from Samsung has opened up new possibilities for smartphone photography enthusiasts. The company has revealed that its 200MP camera sensors, including the ISOCELL HP2 and the ISOCELL HP3, can also serve as telephoto cameras. This development marks a significant shift in how these sensors can be utilized, enhancing the overall photography experience.
Samsung has outlined two distinct approaches to utilizing 200MP sensors as telephoto cameras. Firstly, in-sensor crop technology allows smartphones, especially those designed to be thin or budget-friendly, to maximize the potential of a 200MP sensor. This mechanism provides a seamless way to achieve up to 4x optical zoom-like image quality directly from the primary camera, eliminating the need for additional lenses.
Elevating Portrait Photography
The 200MP ISOCELL cameras are also well-suited for capturing portrait images at 2x or 3x zoom levels. This capability provides a substantial amount of natural bokeh and sharp details, thanks to the in-sensor crop zooming feature. It surpasses the performance of wide-angle primary cameras in capturing portrait images, ensuring less distortion and improved image quality in its in-sensor crop zoom mode.
A Game-Changer for High-End Smartphones
For high-end smartphones, the integration of a 200MP ISOCELL camera alongside an optical zoom lens promises an unprecedented level of detail and zooming capabilities. The ISOCELL HP2 and the ISOCELL HP3, boasting sensor sizes of 1/1.3-inch and 1/1.4-inch respectively, offer a substantial advantage over typical telephoto cameras found in current high-end phones. With a 5x optical zoom lens, the 200MP ISOCELL camera can deliver even more impressive image quality.
Beyond photography, these sensors also shine in the realm of videography. They can capture videos at up to 4K 120fps or 8K 30fps, a feat unmatched by most telephoto camera sensors on other smartphones. This versatility positions the 200MP ISOCELL cameras as a formidable choice for content creators and mobile videographers.
The Competition Heats Up
As rumors swirl about Vivo's upcoming flagship, the Vivo X100 Pro, potentially featuring a 200MP telephoto camera with 5x optical zoom, the competition in the smartphone photography arena is intensifying. However, Samsung has remained tight-lipped about implementing a 200MP camera sensor for the telephoto camera in the Galaxy S24 Ultra. If the speculations hold true, Samsung may face fierce competition from other brands in the race for the zoom camera crown next year.
Samsung's innovative 200MP camera sensors are undeniably changing the game in smartphone photography. With their adaptability and impressive image quality, they offer a tantalizing glimpse into the future of mobile imaging. As manufacturers continue to push the boundaries of what smartphones can achieve, the stage is set for an exciting era of mobile photography and videography.
Stay tuned to Brandsynario for the latest news and updates.