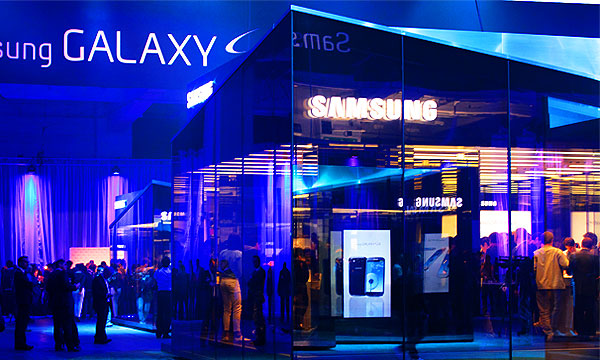 Samsung unpacked exciting new products, in addition to Galaxy Note 5 and Galaxy S6 Edge+, on 13th August at Lincoln Center, New York, in its most anticipated event of the year "Samsung Galaxy Unpacked 2015".
Since Apple jumping in the game for big screen smartphones, it was imminent for Samsung to augment its products, and it did! With Note 5 and S6 Edge+, Samsung has gone a whole lot bigger in phablets market.
Related: Samsung Smartphones Struggling With Declining Sales
The event ended with a launch of two flagship smartphones i.e. Galaxy Note 5 and Galaxy S6 Edge+, a payment service to be known as Samsung Pay, an enticing new wrist gear in the form of smartwatch, the Gear S2, a SideSync that allows you to sync your mobile with other Windows or Mac based computing devices, a pen device "S Pen" with which you can sign a Pdf, write remarks online or jot down notes, a physical attachable keyboard for Note 5 and S6 Edge+ for keyboard lovers and a live video streaming app for YouTube that will allow you to stream videos straight from your mobile camera.
Read More: Samsung Launches Affordable Galaxy S4 Mini Plus
With bigger screens and smaller dimensions, both smartphones will be going on sale after 21st August, while other products will be released in the market soon after.
At the event, President and CEO of Samsung, Jong-Kyun Shin complimented Samsung for being the pioneer in the large Android phones by saying:
"We push ourselves first and then, others follow us."
Eventually, it is for users to evaluate what Samsung has launched this time.
Read More: Upcoming Samsung Galaxy Smartphones: Details Leaked