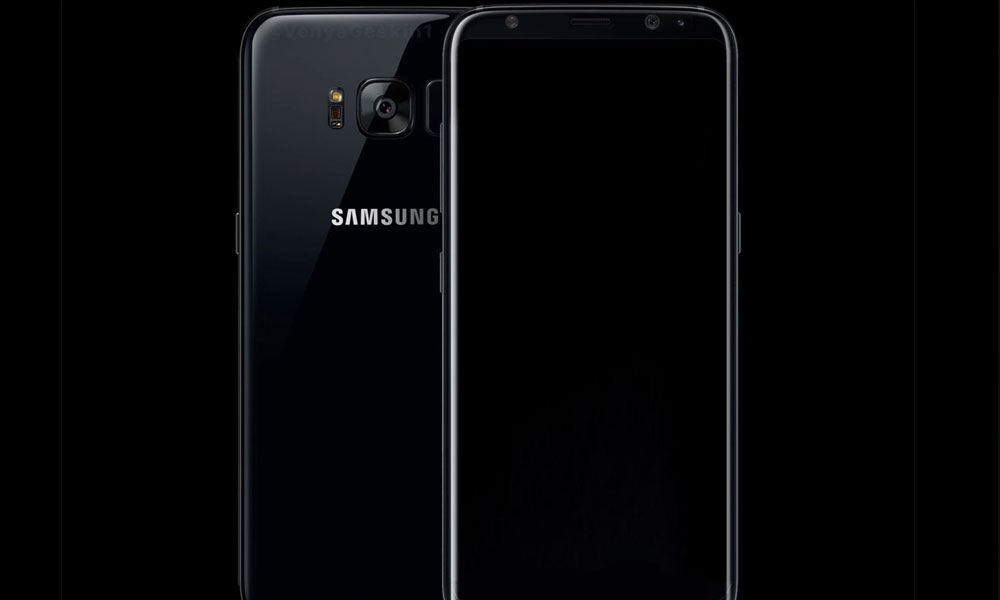 Mobile World Congress 2017 had fans looking forward to grand announcements from the relaunching of Nokia 3310 to welcoming of LG G6, however, there was no news of Samsung Galaxy S8 or S8 Plus. So, BGR decided to take things into their own hands and do the job.
The website claims to have attained images of Samsung Galax S8. Here's the first look:
According to BGR, the phone in the pictures is the smaller version of Samsung's upcoming Galaxy S8 flagship smartphone duo. The larger Galaxy S8+ version features a 6.2-inch Quad HD+ Super AMOLED display compared to the 5.8-inch screen on the S8, and the battery in the plus model is larger as well. The two phones are otherwise expected to be just about identical.
BGR adds that the new S8 lineup features a design much like last year's Galaxy S7 edge and Galaxy Note 7 smartphones, highlighted by a curved AMOLED display and glass that slopes down on either side of the phone.
The glass back on the S8 and S8+ is also rounded on the sides so the phones sit comfortably in the user's hand. Despite the large displays on both models, the phones are narrower than expected thanks to a design that is nearly edgeless on either side of the screen.
Samsung's upcoming Galaxy S8 will be powered by a new Qualcomm Snapdragon 835 chipset in the US, while international models like the one pictured here are powered by a comparable Samsung Exynos processor.
All models will get 4GB of RAM and 64GB of internal storage as well as microSDXC support. As is the case with rival phones, the Galaxy S8 supports microSD cards up to 2TB in size, though 256GB is currently the largest available capacity.
Samsung Galaxy S8+
Samsung will formally unveil the new Galaxy S8 and Galaxy S8+ during a press conference in New York City on March 29th, and the phones are expected to launch globally on April 21st.
Stay tuned to Brandsynario for more news and updates.