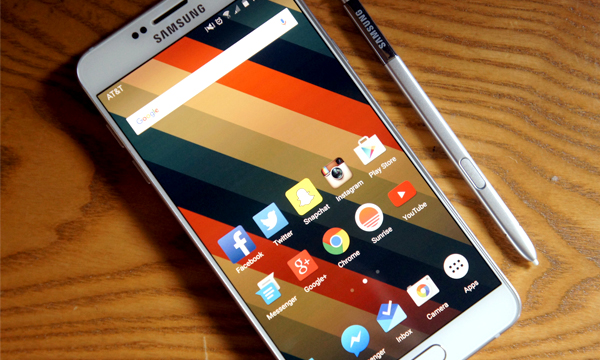 Samsung announced the introduction of a Note 5 with a whopping 128 GB memory to be unveiled as the Winter Edition.
This special edition can hold far greater amount of memory and a heavy price tag as compared to the 32 GB and 64 GB counterparts.
The phones are set to be launched in Silver Titanium and Gold Platinum.
The phone specs include the Qualcomm Snapdragon 810 chipset whereas the the processor itself is 1.5GHz quad-core Cortex-A53 and 2.1GHz quad-core Cortex-A57. The operating system for this particular edition will be Android Lollipop 5.1.1.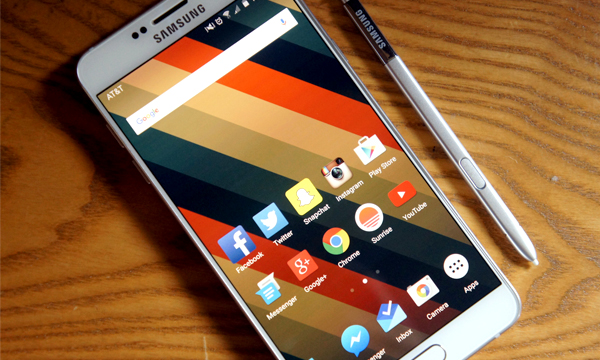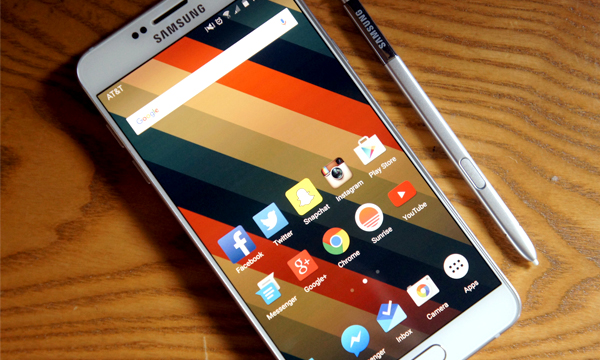 Ousting the option for external storage, the internal storage will be a massive 128 GB with only 4GB allotted for RAM with a more improved version of TouchWiz consuming relatively less memory than before.
The screen resolution consists of QHD resolution of 2560×1440 sealed with Gorilla Glass 4 spread out over 5.7 inch display. The primary camera comes in 28 mm, f/1.9 (both primary and secondary) with 16 megapixels with the auto-focus  and LED flash feature. The secondary camera is only about 5 megapixels and Auto HDR, dual video offering 1440p@30fps taking up only 22 mm space.
Other features include 3,000mAh battery capacity, Bluetooth 4.2, Wi-Fi 802.11ac, microUSB 2.0 charging port and GPS. The starting price in the region of Korea has been set to $843 which will be much greater in Pakistan.
This Note 5 special Winter Edition offering a massive memory addresses a few issues. By discarding the option of an external expandable memory  the smartphone manufacturers,  which impacts the working of the smartphones adversely,  have also helped reduce the prices for the rest of the previous smartphone models with relatively lesser phone storage. The internal expendable memory feature will help improve the performance as opposed to the performance of smartphones with external memory cards.