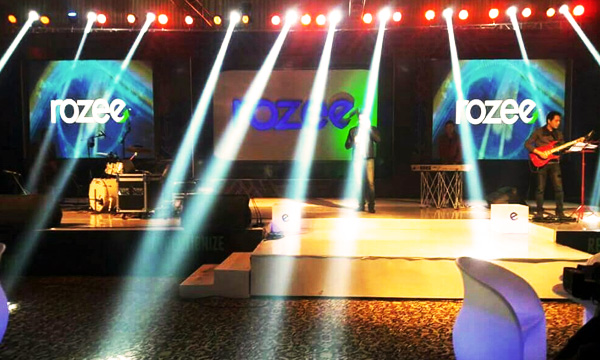 Pakistan's no. 1 online recruitment platform can easily be Rozee.pk. It is one of those few reliable websites in Pakistan which takes talent and matches it to the right opportunity. It provides employers and employees with a single platform which helps them to hire and get hired with a simple mouse click.
On February 19, 2016, the world of online recruitment in Pakistan reached an important landmark when the new and innovative logo and brand positioning of Rozee.pk was revealed in an enthralling re-launch event held at the Royal Palm Golf & Country Club.
The event was every bit as inspirational as the new Rozee.pk logo, which represents a communal theme with the vivacious green front facing arrow, which upholds the mantra of Rozee.pk 'Agay Barho!'
This new brand positioning signifies the importance of Rozee.pk's role in helping both the businesses and professionals grow.

In his speech CEO and Founder of Naseeb Networks Inc., Monis Rahman stated, "We are proud to have enabled over one million job placements since Rozee.pk's inception. As we enter the next phase of our growth, our new brand positioning will enable us to better communicate our value proposition to a larger audience newly empowered by Internet connectivity, 3G/4G/LTE and smartphones."
The extraordinary energy of the event was complimented wonderfully by the effervescent musical beat of Overload.
With Saad Haroon the brilliantly witty comedian and the charming Natasha Hussain, the event was attended by leading CEO's and CHRO's from important organizations all over the country.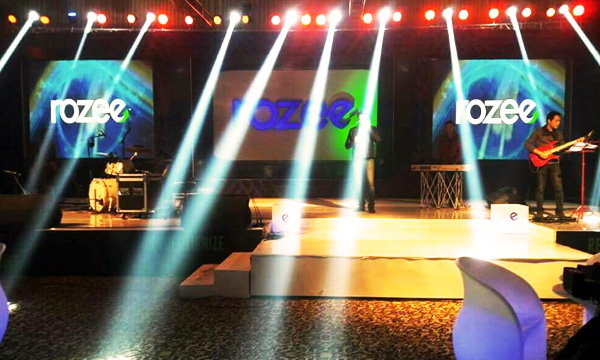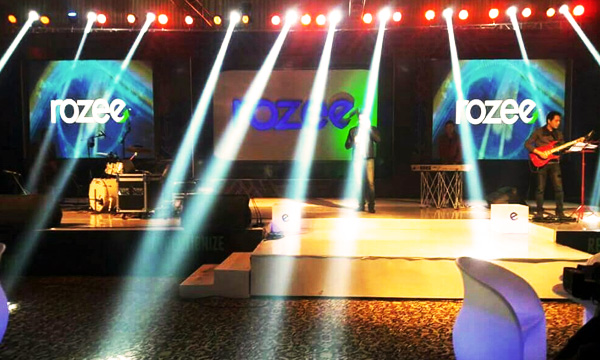 The re-launch event corresponded with the release of the Mobile Application of Rozee.pk. The application provides the users with a 'Tinder-for-jobs' experience with the app offering tailor made matches for the users.
Rozee.pk has proved that Pakistan is now at the forefront of technological intelligence and that life has been made so much easier for the potential employees as well as employers.
With over 66000 employers and 6.5 million professional users, Rozee.pk is Pakistan's biggest online recruitment platforms. Since its initiation, Rozee.pk has been able to facilitate over a million jobs and is one of the leading databases of searchable resumes in Pakistan.
Written by Maryam Fatima.