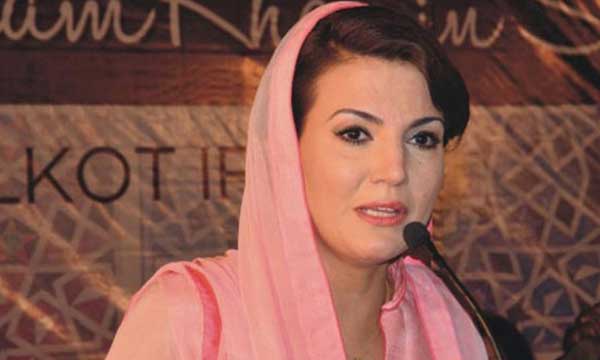 PTI chairman's ex-wife Reham made her first public appearance yesterday while attending an International Media Conference Manchester in Britain. While she refused to divulge her recent divorce details, she did make some jabs at her former husband in the cricket jargon.
Claiming that "anyone can hit a six", Reham stated that in real life, what matters is the ability to maintain a long-term partnership, good enough to last a century.
Read more: Imran Khan Reham Khan Divorce Confirmed!
Reham also talked about the problems working women and journalists face in Pakistan. Further detailing on how women are subject to mud-slinging in the country, she said that it's important to respect women if you need to bring a change in the society.
Read more: Reham Khan Will Always be a Part of Janaan, Says Producer Imran Kazmi
While she did highlight problems with the particular media channel she is associated with, her jab could easily be pointing to PTI's slogan, Tabdeeli Aa Nahi Rahi, Tabdeeli Agayi Hai.
Watch Reham Khan address the media conference:
[dailymotion id="x3cbdta" autoplay="no"]