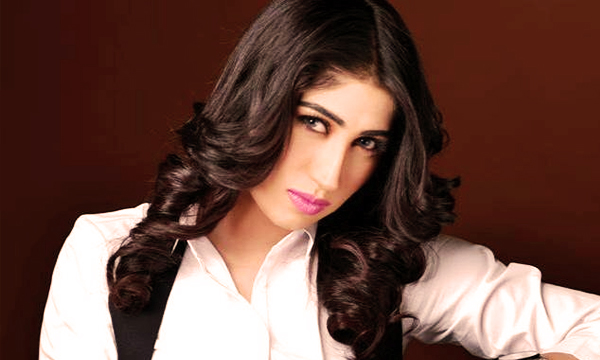 In a shocking turns of events, the social media sensation Qandeel Baloch has been murdered by her brother in Multan, Saturday morning, in the name of honour killing.
Reports claimed that Qandeel had been receiving threats from her brother and some other unknown sources owing to her provocative pictures and videos on Facebook.
"Baloch was killed by her brother over honour in Muzaffarabad's Green Town area," the RPO of the area told The Express Tribune. "It appears that she was strangled to death," he added. Some reports have suggested  that Qandeel was shot dead while others claimed that she had been strangled to death.
Her parents told a local news source that she was strangled to death last night. "Wasim, 30, killed her last night following an argument," her parents said. They said that her body was found in the morning. Her parents have also been taken into custody.
It's just in that Mufti Qawi has offered to lead Qandeel Baloch's funeral prayers.
Qandeel had earned quite the reputation locally and internationally- her death has shocked the entire country! Love and support poured in from all over. See how the Pakistani celebrities and others reacted to her shocking death:
#QandeelBaloch killed in an #honorkilling– how many women have to die before we pass the Anti Honor Killing Bill?

— Sharmeen Obaid (@sharmeenochinoy) July 16, 2016
Spoke to Qandeel Balouch last night! she was so sweet and excited and ALIVE! This is horrible.When does this stop!

— Frieha Altaf (@FriehaAltaf) July 16, 2016
Qandeel Baloch was not an asset for Pakistan but was a human. Show some respect. RIP QANDEEL

— Almas (@AlmasOnEarth) July 16, 2016
#QandeelBaloch strangled to death by her brother! Whatever she may have been or done to shock our moralists, this is just so barbaric.

— Hasan Zaidi (@hyzaidi) July 16, 2016
She didn't conform to the norm, outspoken& unapologetic, silenced 4 ever. Shocked & saddened at #QandeelBaloch's murder

— Sharmila faruqi (@sharmilafaruqi) July 16, 2016
What does honour killing even mean? What kind of barbaric societies are we growing into? Killing a helpless woman. I pray for her peace

— J (@jiteshpillaai) July 16, 2016
If you look like this and talk like this it can get you killed. Another bleak day for Pakistan and its 'honour' https://t.co/HmUoR7esC5

— Kamila Shamsie (@kamilashamsie) July 16, 2016
There is no excuse to murder. Her killers must be punished. #QandeelBaloch

— Murtaza Solangi (@murtazasolangi) July 16, 2016
Highly condemn murder of Qandeel Baloch…this is dishonour killing… inhuman, unislamic and intolerable…

— Andleeb Abbas (@AndleebAbbas) July 16, 2016
Absolutely stunned/shocked. 25 year old @QandeelQuebee #QandeelBaloch killed by her brother. Senseless end… pic.twitter.com/4KNENWTkik

— Fifi Haroon (@fifiharoon) July 16, 2016
Was this expected???? 😕😕 #RIP #shotdead #qandeelbaloch… https://t.co/Fer5Jh9yVv

— NADIA HUSSAIN (@NADIAHUSSAIN_NH) July 16, 2016
Qandeel Baloch is dead. Killed by her brother. Another honour killing. When is this going to stop?

— Rubabe (@MissP3tty) July 16, 2016
Oh my god. She was worried abt her safety. She wanted to flee the country. What the.. I can't believe this. #QandeelBaloch

— Mahwash Ajaz (@mahwashajaz_) July 16, 2016
https://twitter.com/SuperGops/status/754242258526806016?ref_src=twsrc%5Etfw
#QandeelBaloch didn't kill any human being, didn't leave her Religion & didn't do blashmey acts so under what Islamic law, she was killed?

— Sheikh Saleem Ahmad (@Sagopaak) July 16, 2016
They will kill #QandeelBaloch for bringing Bad name to Pakistani society, But will keep honoring Hafiz saeed as if he brings Olympic medals.

— mahesh bhalala (@maheshbhalala) July 16, 2016
"The brother was also there last night and the family told us that he strangled her to death," another police official Azhar Akram told AFP.
Qandeel's brother is now on the run while an FIR for Qandeel's murder has been nominated in the name of Mufti Abdul Qawi. Qandeel had fled to Multan without disclosing her location to anyone, owed to the constant security threats she was receiving.
"Qandeel's brothers had asked her to quit modelling," family sources stated.
---
The social media sensation Qandeel Baloch just released of one of Pakistan's raciest music video 'BAN' with singer Aryan Khan, the social media queen has now confessed that she was married to Aashiq Hussain and even has a son.
Qandeel has recently been in the limelight for posting selfies with Ruet-e-Hilal Committee member, Mufti Qavi. She is known for posting racy videos and selfies on her social media accounts.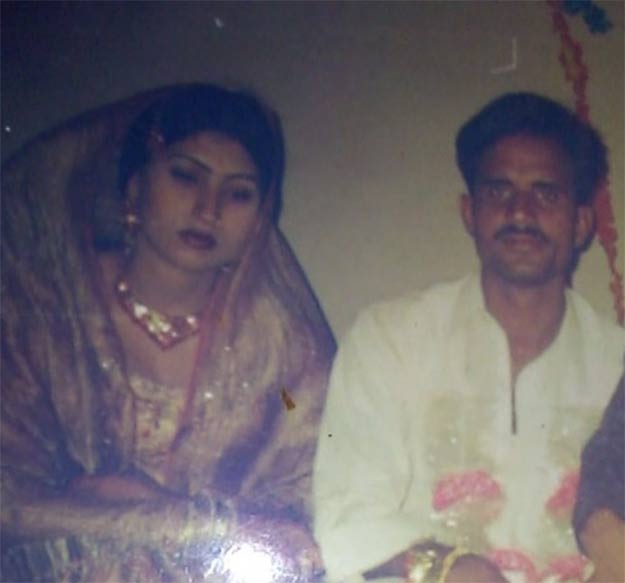 "My husband used to beat me up," Qandeel said while speaking to Express News.
Baloch admitted to having a son with Hussain. However, she also said, "He never told my child I am his mother. It was a forced marriage."
Aashiq Husaain on the other denied all her claims and stated that it was a love marriage. "I still have letters which she wrote with her blood," he said.
"She wanted a car and bungalow from me," Hussain said.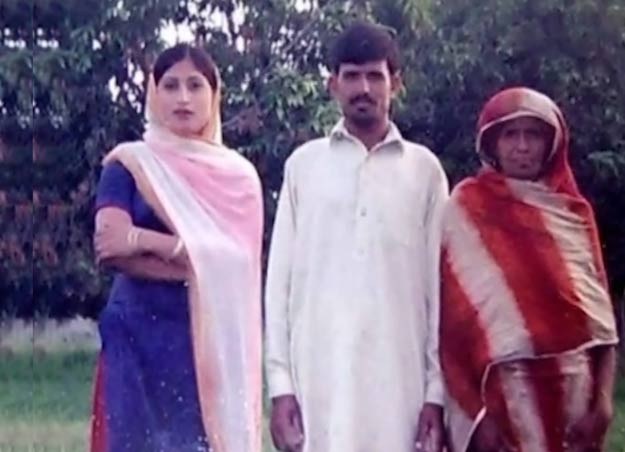 "I never contacted Aashiq Hussain after the divorce," she told Express Tribune. "I took a divorce because I wanted to study further and work but I was forcibly married," Qandeel added.
"He tortured me day and night during the one year I was married to him," Qandeel said. "After a year, I ran away with my son and sought refuge in Darul Aman," she continued.
Her son then fell sick and because she could not afford his treatment she was forced to give Hussain the custody.
"I will fight for my son now," Baloch said.
Qandeel further added that she was married to a man from Kot Addu when she was 17 and it was a forced arranged marriage.
Qandeel Baloch's Latest Exclusive Interview for Khara Sach with Mubashir Lucman
Stay tuned to Brandsynario for more!