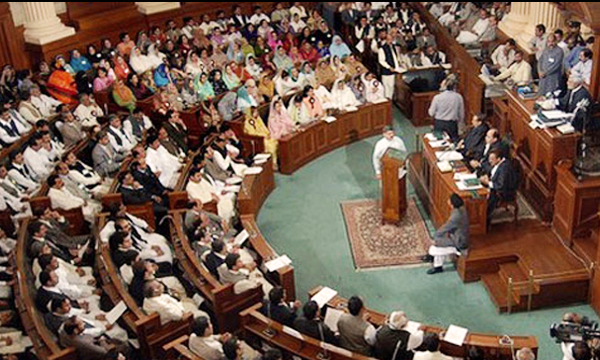 Punjab Marriage Functions Bill that is intended for regulation of marriage related celebrations was passed today by the Punjab Assembly. The bill mainly states that flamboyantly elaborate wedding functions and more than a single food item is strictly prohibited by law.
Similarly, excessive display of dowry is also discouraged and if done will be penalized.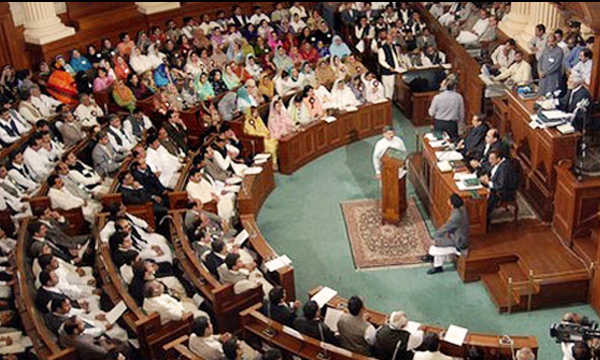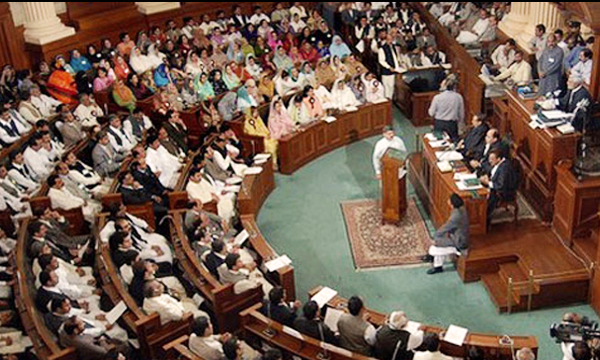 Main stipulations of the Punjab Marriage Functions Bill are stated below:
"A person celebrating his marriage or organizing the marriage of any other person shall not decorate or cause to be decorated any street, road or public park or any place other than the building, where marriage ceremony is being held, with lights or illumination… similarly, a person shall not explode or allow anyone to explode cracker or other explosive devices including firing by firearms.
"Causing or allowing any person to cause nuisance or disturbance to the neighbourhood will be a punishable offence."
"Display or allow any person to display dowry to the public eye will be a violation of the law."
"A person celebrating his marriage or organizing the marriage of any other person shall not serve or allow anyone to serve meals or other edibles except one dish to the persons participating in the marriage."
 "A person owning, managing or running a public place, being the site of marriage, shall ensure conclusion of all ceremonies relating to the marriage on or before 10:00 pm.
Penalization
The bill clearly spells out the penalty to be handed out to those who violate the law:
"If a person contravenes the provisions of sections 3, 4, 5 or 6, he shall be guilty of an offence punishable with simple imprisonment for a term which may extend to one month and fine which shall not be less than fifty thousand rupees or more than two million rupees"

Aitchison College Wins 9 Awards at Harvard MUN 2016 in China

Stay tuned to Brandsynario for more updates!