In Islamabad, there has been a new case of harassment of women and this time, it was a mother and daughter targeted together. In a surge of women reclaiming the public space and using bikes to travel, these cases have become the norm. However, all hope is not lost. This event tells us we might just not be fighting in vain.
The Incident
A mother-daughter duo was riding on a bike when they started getting harassed in Islamabad. Two boys continuously came close to the women's bike and bumped their front tires into the back tires of the women's bike. This all was happening in public, in front of all the traffic, at the signal between F-11 and E-11.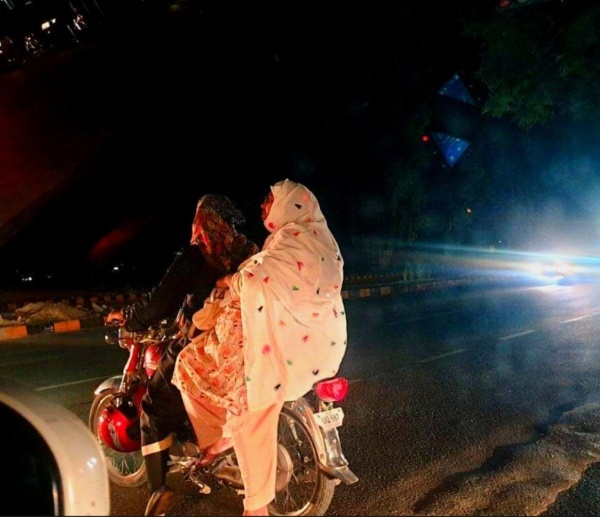 While these women were helpless in women, two to three men did come to their rescue. They started surrounding the women's vehicle in an attempt to guard them which was indeed successful. The harassers then ran away from the signal before it even opened. 
Read more: Another Woman Physically Harassed On Independence Day On A Rickshaw
⁠People Are Praising The Helping Men
The Facebook user who shared the incident was more than happy to see how the event played out. She stated, "This made my day. This is the moral responsibility of every man to stop evil things from happening around them. This is what Islam teaches us to stop by hand, by words or at least call it out." While we're not glad that incidents like this have to happen for us to weed out 'good men', it is nice to see some come to the rescue of terrified and helpless women. 
The Facebook user also added other statements which are food for thought. She urges people to normalise women on bikes. In her Facebook status she said, "Also, we need to normalise women riding bikes because only lower middle and poor ride bikes. And if women driving cars is totally normal, then why can't riding a bike for the lower middle class be a normal thing?"⁠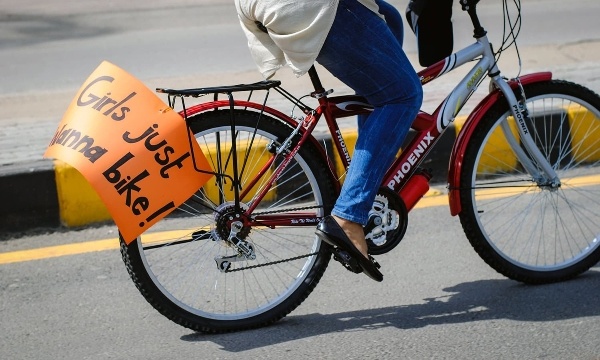 Women on Bikes
Not too long ago, women questioned why the mode of transport they can claim in public themselves has always been a car. Why has the motorbike become so inherently masculine? The brave women of Pakistan, thus, began to change the status quo. Slowly but surely women started claiming the roads in their bikes be it out of convenience, need or affordability.
Read more: Girl Gets Harassed After Sharing Her Number For COVID Emergency
However, being on a bike has also exposed women to more harassment and that too, directly. Men speed past them hurling inappropriate comments or do what the guys in this incident did.
Stay tuned to Brandsynario for the latest news and updates.