Many people on social media are trivialising the Minar-e-Pakistan incident and the victim's trauma. However, it is important to understand that it is not an isolated event that can be ignored. Another video has gone viral on social media in which another woman was sexually terrorised on Independence day.
The Event
The very same day, Ayesha the Tiktoker was harassed by some 400 men, another woman was sexually terrorised. This woman went through the worst of cases as she was travelling to some place in a rickshaw. She was sitting in the back area that is exposed to the public with another woman and a child. A man comes out of nowhere and kisses that woman and then runs away.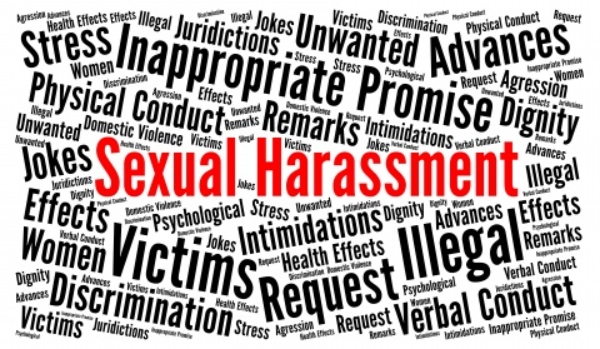 This left the woman in question in shock and terrorised. As if this was not terrible already, another man attempts to come and do the same but the other woman picks her shoe up. The other men there are making videos, laughing at this and catcalling the same assaulted woman.
Read more: Medical Reports Confirm Assault Of Female Tiktoker In Minar-e-Pakistan Incident
Social Media Outrage
This video that has gone viral on social media has enraged people. People are horrified and questioning the security of women. Despite hundreds of other men that could have slapped that guy, none of them stepped up. Instead, they egged him on and encouraged him. The guy who also assaulted her encouraged others to do the same.
A few days ago a girl was stripped naked on Pakistan's independence day on Minar-e-Pakistan by 400 men and sexually abused. And now this. Is this the "Naya Pakistan" @ImranKhanPTI talks about.
Naya pakistan means Pakistani Taliban. https://t.co/LT9B2PRrvP

— Billi'Am Shakespeare (@Billiam_Shake) August 20, 2021
It was so sad and disheartening to see the woman get up and try to leave the rickshaw rather than others leave. The woman accompanying her stopped her because she could have met a worse fate walking on the road.
Read more: Minar-e-Pakistan Incident Victim Reveals Details Of What The 'Men' Did To Her
Twitter Reactions
Twitter is obviously ablaze with tweets from women who are further traumatised. Is now travelling on public transport also out of women's reach? Here's what people are saying:
Women protesting against the Taliban in front of armed Taliban in Afghanistan was much more peaceful than women celebrating Independence day in Pakistan. #lahoreincident #PakistanIsSafeforEveryone pic.twitter.com/IEmuA1TPin

— Merak Khan Zehri (@merakzehri) August 20, 2021
Petition to ban independence day for the next 10 years.Tum log mulk ki barsi manaya karo is din.

— Ushna (@wiscrible) August 20, 2021
Elsewhere in Lahore on Independence Day
The women's crime: being a woman in Pakistan. There is a young child in the rickshaw https://t.co/hXDkA4qIos

— Banana (@BananaByTheSea) August 20, 2021
Action Being Taken
Pakistan is full of false promises. No real progress has been made in the Minar-e-Pakistan case and we doubt this will also be caught. However, official persons have other hopes. Talking to a private TV channel, Punjab Minister for Prisons, Fayyazul Hassan Chohan noticed the incident. He said that the culprit will be arrested the earliest and will be given suitable punishment.
However, in a country where a man can stab a woman 23 times and only serve 3 years in prison, can we hope for anything? Pakistan is slowly but surely becoming a hellhole for women with no solution in sight.
Stay tuned to Brandsynario for the latest news and updates.