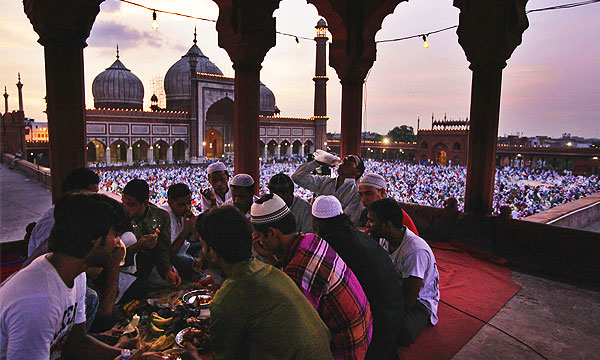 Our very own PTV World has come up with a very beautiful concept of showcasing the diverse Ramazan celebrations all over the world in its all-new show 'Ramazan Around The World'.
Produced by Nabeel Tirmizi and Ambreen Nadeem, the show is hosted by Omar Khalid Butt and is under the supervision of the channel head Owais Tohid.
According to the host, the show is "a thrice a week show designed for the holy month of Ramazan in which we try to discover the culture, traditions and food of the people of other Muslim countries from around the world, trying to find the uniqueness as well as the commonalities with Pakistan."
[dailymotion id="x2urfeq"]
If you are already eager to watch the show, then mark your calendars for every Friday, Saturday, and Sunday of this month. The show is aired at 6:05 pm Pakistan standard time. A simultaneous live streaming is also available on their website.
For a change, PTV has proved that Ramazan transmissions can go beyond clichéd game shows and talk shows. The global pluralistic rituals and ceremonies are amongst the much needed yet least discussed topics on our national media.
Different yet classic; thankfully we have more options worth watching this Ramazan.