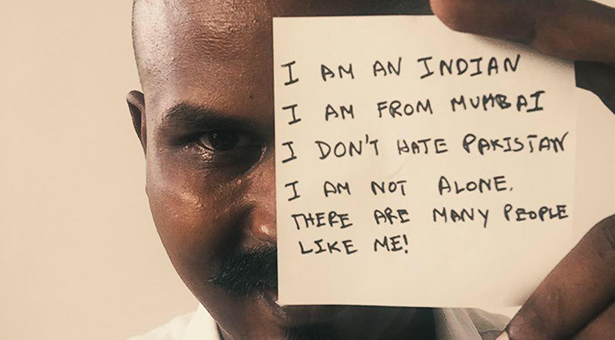 Amidst tensions, hate speech and cross border politics between India and Pakistan, #ProfileForPeace has emerged as an armchair activism campaign, winning hearts of million from Kerala to Pune and Karachi to Peshawar, increasing the following by million-fold on Facebook overnight.
Armchair activism is as much a part of our lifestyle as sleeping. If anything, it has made our lives even more convenient. It gives more power to the people to sit on a chair and raise their virtual voices on anything and everything. The recent instances of hatred against Pakistan demonstrated by the actions of Shiv Sena in India against artists, writers and sportspersons were enough of a reason for the people to raise their voices and condemn what they didn't believe in. After all, according to them, "There is no reason to hate each other!"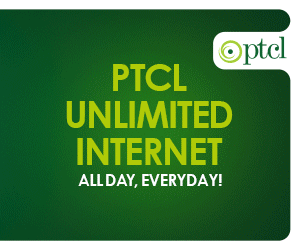 Therefore, after the 36-year-old Bandra-based Ram Subramanian started the hashtag campaign in order to declare his stance to the world and condemn what the political leaders were doing, the thought-provoking campaign took social media by storm.
He said, "It had been brewing in my head ever since I heard of a series of bans and attacks. Most of us common blokes don't feel such hate nor want these fights. And when you close the doors to art you open up a door for dark and unwanted things to come in."
This campaign is now viral on Facebook, Instagram and Twitter.
This Is How People Are Raising Their Voices Against #Hate Politics- https://t.co/EFHkyUXoFX #ProfileForPeace pic.twitter.com/tOoeb0cua1

— Indiatimes (@indiatimes) October 23, 2015
I did. What abt u? @anirbanblah @tweetfromRaghu @Vidyut @ipathak25 @madhukishwar @sonalndtv #ProfileForPeace pic.twitter.com/PABorIrJve

— Arshi Yasin (@arshi_yasin) October 23, 2015
Sudheendra Kulkarni, chairman of the Observer Research Foundation who was recently a victim of the Shiv Sena's self-righteous act said, "It is a response to hate-mongers on both the Indian and Pakistani side by Indians and Pakistanis speaking in one voice of sanity and determination to isolate those indulging in violence, and it is a campaign to urge the two governments to resolve the problems that have caused animosity. This is people's voice speaking to those in power. People at the top must listen to it."
The selfie with a post-it note stating the country, city, love for the neighboring country and the support from the fellow citizens was followed religiously by the Muslims  and Hindus residing in both India and Pakistan as well as citizens of both the nations residing in the US and the UK.
.@Tyre_Abbaswala's apt responses to haters represent #peace & sensibility: https://t.co/H5ohqR5G2J #ProfileForPeace pic.twitter.com/TVJmR6EmOd

— ScoopWhoop (@ScoopWhoop) October 25, 2015
I am Rahis Khan. I am Indian .. #ProfileForPeace pic.twitter.com/KQKVWLSmvL

— Rahis Khan (@rahis28) October 23, 2015
The impact of this campaign has been doubled in impact via artists like Vishal Dadlani and Fatima Bhutto joining in to show their love and support as well.
#ProfileForPeace …and there are many like me who love India #PakistanLovesIndia pic.twitter.com/a2ji2Qnj7R

— Naila Inayat (@nailainayat) October 24, 2015
#ProfileForPeace because only love can defeat politically-generated hatred! Thanks @TweetOfRam , for starting this. pic.twitter.com/6m3IyU0H9P

— VISHAL DADLANI (@VishalDadlani) October 22, 2015
It is a great initiative and we encourage everybody to be a part of it and contribute in order to prove that there is more to gain by spreading love than hate and we don't support the leaders if they aim to spread animosity and hatred based on the history.
Share your selfie with the post-it note in the comments to let us know that you support the campaign as well.