The humanity suffered a cruel blow yesterday when Pakistan witnessed a brutal suicide attack at the Gulshan-e-Iqbal Park in Allama Iqbal Town, Lahore on Sunday. The massive blast has killed over 70 innocent people and injured over 250, mostly women and children.
The inhumane attack, however, has united the world as people from every nation have stood up in solidarity with Pakistan.
Indian and Pakistani celebrities not only condemned this terrorist activity but also expressed their solidarity; #PrayforPakistan is going viral on the social media, from celebrities to the public, every soul is mourning the heinous attack.
Social media is flooded with tweets and posts by celebrities who are constantly condemning the massacre and expressing support for Lahoris and Pakistanis.
I'm very saddened to hear the gulshan-e-iqbal attack which is the most shocking amongst other displays of violence!!!

— Fawad Afzal Khan (@_fawadakhan_) March 28, 2016
Women and children!! Sad sad sad !! Shocked. No words #Lahoreblast

— Ali Zafar (@AliZafarsays) March 27, 2016
It's a park for gods sake!! Children on swings!! How can anybody even have the heart to do this. #LahoreBlast

— Mahira Khan (@TheMahiraKhan) March 27, 2016
💔 #PrayforLahore #PrayForPakistan #PrayForTheWorld pic.twitter.com/oqO8JLaeJz

— MAWRA HOCANE (@MawraHocane) March 27, 2016
God Bless Pakistan ! #PrayforLahore #prayforpeace

— URWA HOCANE (@VJURWA) March 27, 2016
Not only Pakistani, but Indian celebrities have also expressed grief over the issue!
Concerned about the blast in Lahore. Hope you and your loved ones are safe. My condolences to the victims of this horror

— Rishi Kapoor (@chintskap) March 27, 2016
Saddened and sick to the bone hearing about the #LahoreBlast ..my prayers and deepest sympathies for the families of the lost innocent lives

— Karan Johar (@karanjohar) March 27, 2016
Now let's defeat the enemies of humanity. May peace exist in the neighbourhood. Prayers with the innocent victims of #LahoreBlast

— Ayushmann Khurrana (@ayushmannk) March 27, 2016
Anger, disgust…Whats the point of these senseless acts of violence? Condolences and prayers to the people of Pakistan! #PrayForLahore

— Sonakshi Sinha (@sonakshisinha) March 28, 2016
And now women & children targeted in #Lahore terror attack.. Sickening.. thoughts with all affected.. https://t.co/kwuX9HP6Ql

— Farhan Akhtar (@FarOutAkhtar) March 27, 2016
My Thoughts and prayers to the families of #Lahore deeply upsetting and sad,Stop these Horrific senseless attacks !#PrayForLahore

— Sidharth Malhotra (@S1dharthM) March 28, 2016
Sickened. Saddened and gutted. Babies, little children, their innocence, their smiles their lives wiped out forever. #LahoreAttack

— Dia Mirza (@deespeak) March 27, 2016
Prayers and condolences for the families who lost their loved ones in Lahore. #LahoreAttack

— emraan hashmi (@emraanhashmi) March 28, 2016
[fb_embed_post href="https://www.facebook.com/alishanawar/posts/1369167209775983/" width="550″/]
[fb_embed_post href="https://www.facebook.com/SamiYusuf/posts/10154086290872140/" width="550″/]
[fb_embed_post href="https://www.facebook.com/sahirlodhi/posts/10153959421952088/" width="550″/]
[fb_embed_post href="https://www.facebook.com/photo.php?fbid=1067739309955499&set=a.116507601745346.15138.100001583213569&type=3&theater/" width="550″/]
The blast may have intended to disintegrate the world but ironically it has managed to unite the world. From Omni Dallas to Eiffel Tower in Paris and firms like Microsoft, all showed solidarity over the Lahore Blast.
View the images below: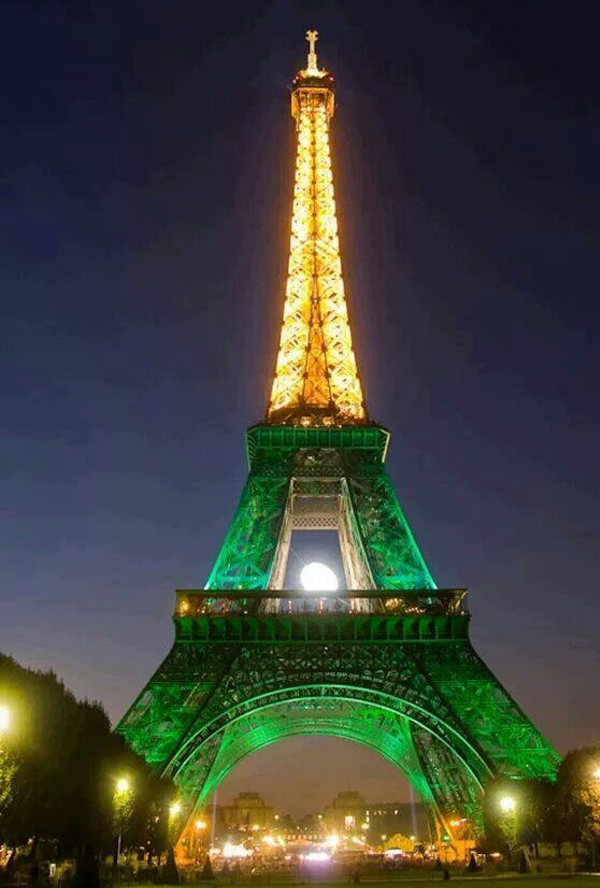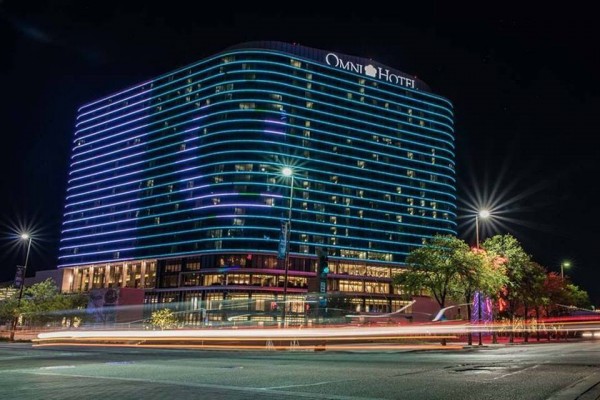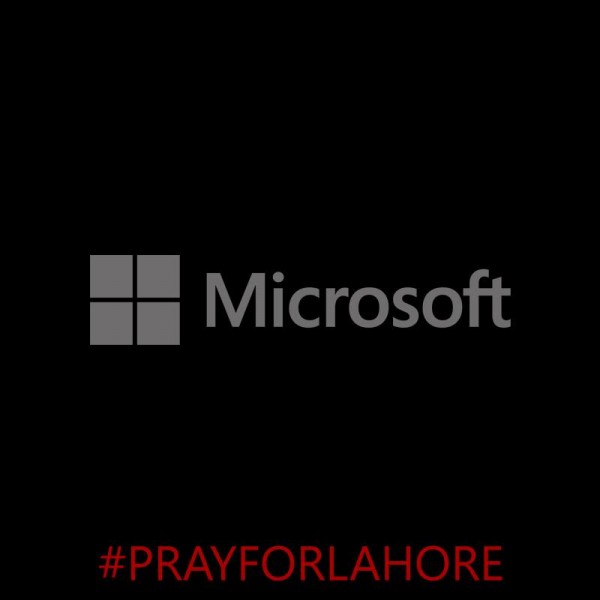 he solidarity, love and prayers received from all over the globe gave Pakistanis a ray of hope in this time of hardship. It is a glimpse of how we all are united as one and no act of terrorism can tear us apart.
Stay tuned to Brandsynario for more updates.