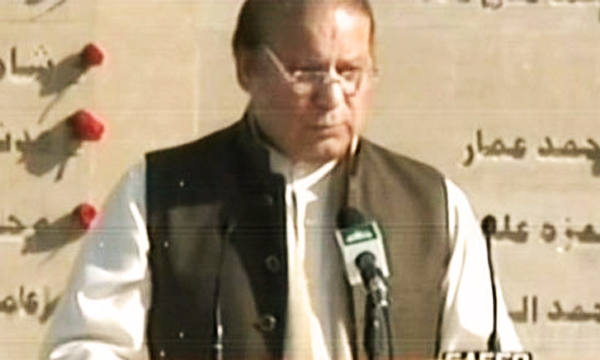 The Prime Minister has addressed a large gathering at the Army Public School, Peshawar to mark the first anniversary of the atrocious terrorist attack, reported Dunya News.
The Prime Minister stated that the blood of the martyred children has united the nation. The PM has declared to observe December 16th as 'Qaumi Azm-e-Taleem Day' every year to honour the Army Public School martyrs.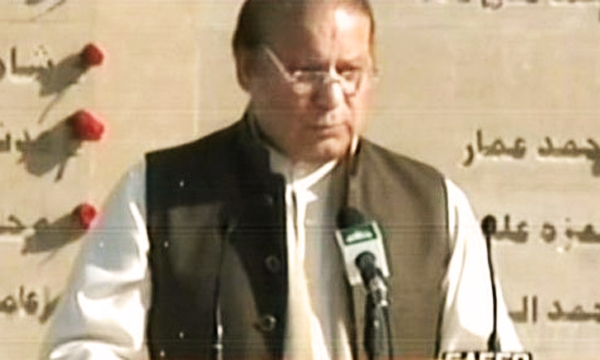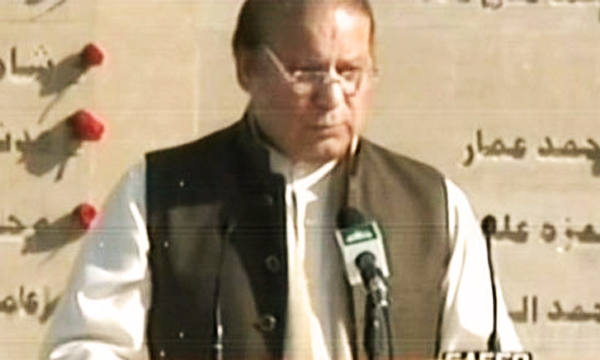 PM Nawaz stated in his speech that the enemies of education are the enemies of humanity. The Prime Minister vowed to eliminate elements which plan to darken the country and cripple the overall education process. The vicious assault shook the nation on December 16, 2014. The nation is observing the first anniversary of the ghastly assault today.
APS Victims' Tribute Song Yeh Jung Bhi Hum Hi Jeetey Gey By Ali Azmat
Addressing the ceremony which marks the deadly APS massacre, the PM announced construction of an APS university to remember 144 children and teachers who died.
 "We will take revenge for every drop of blood of our innocent children", the PM said.
The prime minister has promised to uproot the menace of terrorism from the country altogether; "Time has come to uproot terrorism from the country," he stating while also adding that "a dialogue process can only be initiated with human beings."
The Pakistan Army has reaped major success against militants under the leadership of Chief of Army Staff General Raheel Sharif, said the PM.  He also said that the government made all the efforts to establish military courts that hold a swift trial of terrorists.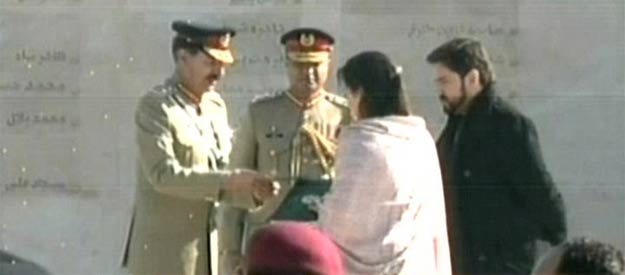 The ruling party last year also launched a National Action Plan (NAP) after the attack, the PM added. The Peshawar ceremony was attended by top officials and Chief Ministers (CM) of four provinces.
The Prime Minister also distributed honorary medals among bereaved families.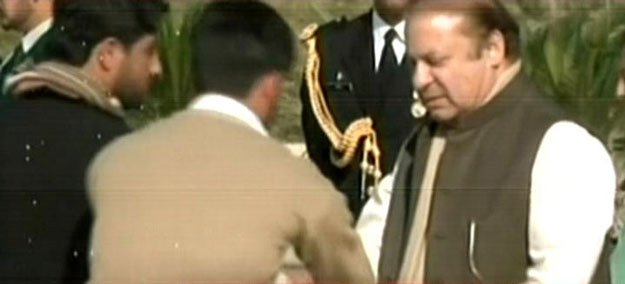 The PM assured the parents of the martyrs that it is the governments' responsibility to assure the sacrifices of the daughters and sons do not go futile.
Nadia Khan Show: APS Victims' Special Program On December 16, 2015
Stay tuned to Brandsynario for further updates!