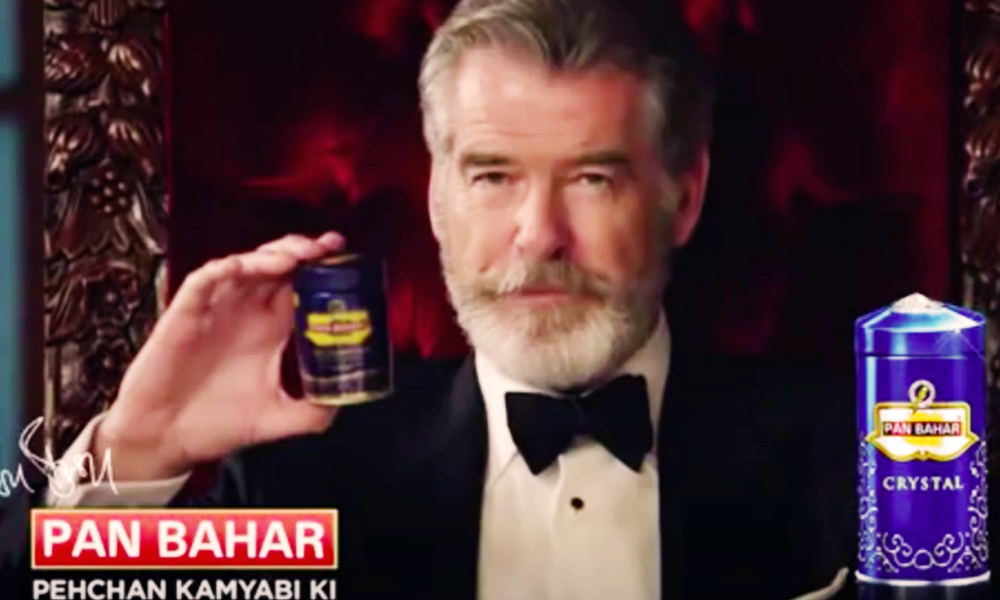 Pierce Brosnan, 63, starred recently starred in an action-packed production and his character, similar to James Bond, promised the death of many. However, this time, it was not at the hands of ammunition but something equally harmful -PAN MASALA! However, while talking to People Magazine, former James Bond actor revealed how he was deceived into believing that Pan Bahar was a breath freshener.
"I am deeply shocked and saddened," said actor Pierce after learning about the disastrous effects of the product (pan masala) and the recent ban on his advertisement in India.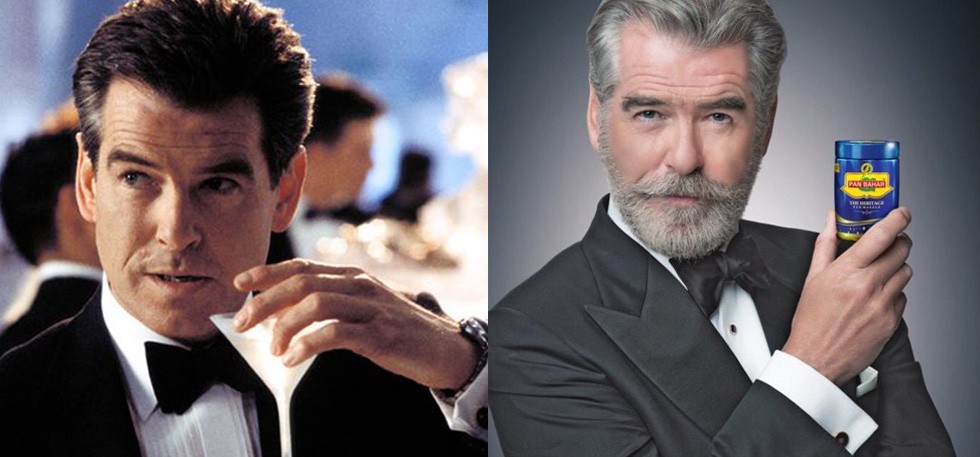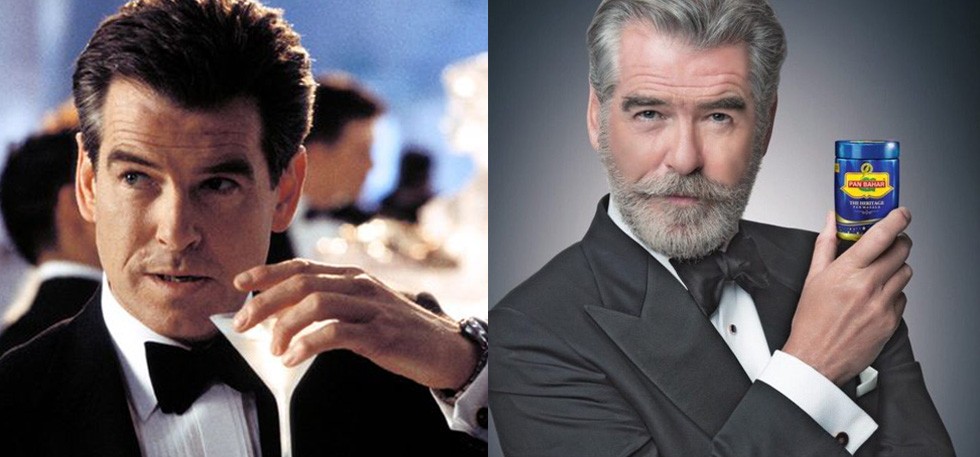 Indian Censor Board of Film Certification recently banned the Paan masala ad featuring Pierce Brosnan because it was illegal. This led Brosnan to finally speak up about the controversy.
"As a man who has spent decades championing women's healthcare and environmental protection, I was distressed to learn of Pan Bahar's unauthorized and deceptive use of my image to endorse their range of pan masala products," Pierce said.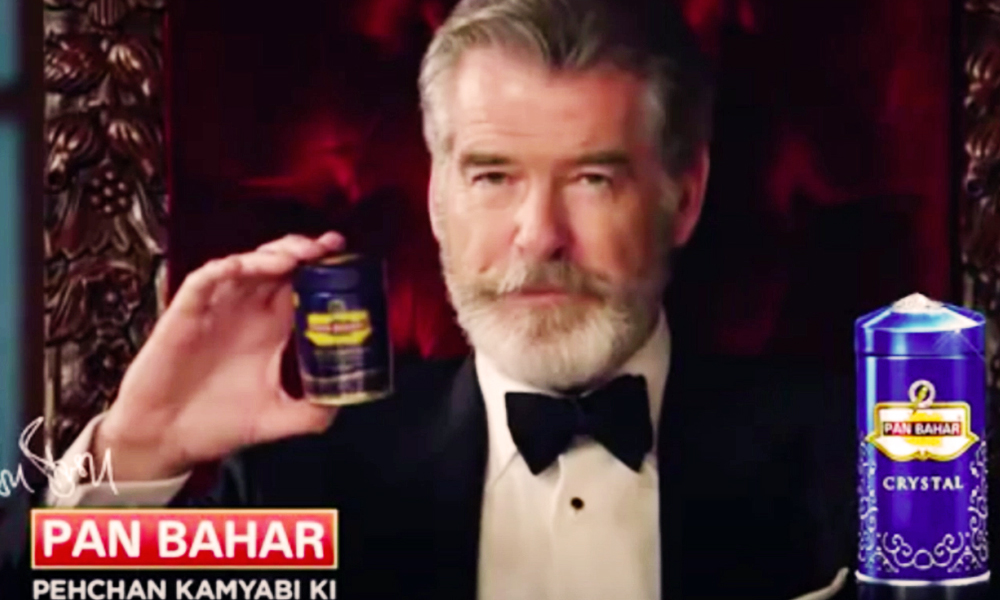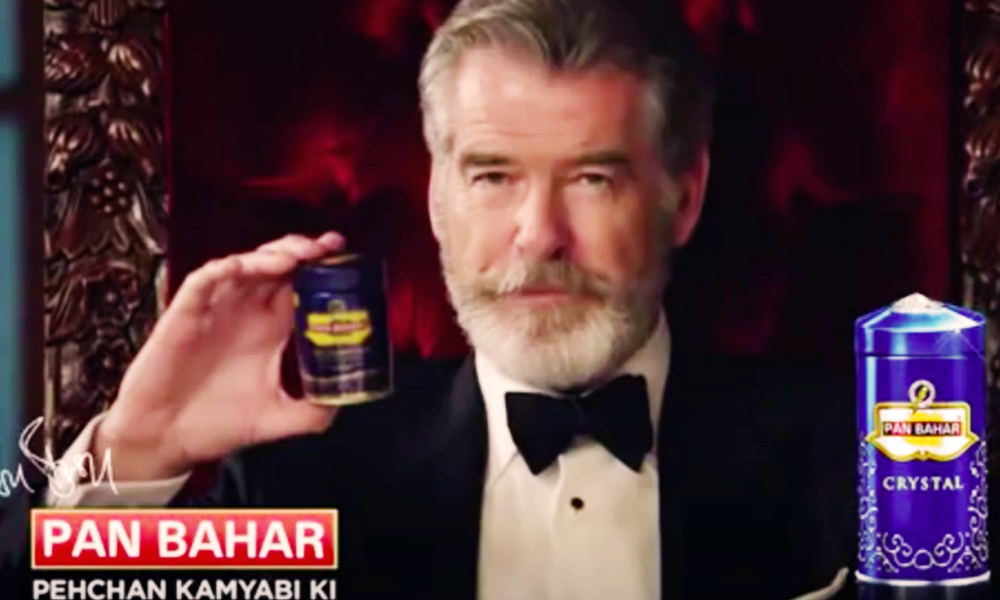 "I would never have entered into an agreement to promote a product in India that is dangerous to one's health."
Pierce clarified that he was told that Pan Bahar was a natural product with no harmful ingredients such as tobacco or supari. He revealed that the contract he signed clearly stated that he was endorsing "tooth whitener/breath freshener."
The actor was shocked to learn about the harmful effects of 'paan'. Brosnan lost his first wife and daughter to cancer and deeply saddened to learn that the product he had endorsed was a cancer-causing product.
"Having endured, in my own personal life, the loss of my first wife and daughter as well as numerous friends to cancer, I am fully committed to supporting women's healthcare and research programs that improve human health and alleviate suffering."
11 Times Hardee's Shocked Pakistan with Controversial Print Ads
DNA India had reported earlier this week that, CBFC chief Pahlaj Nihalani banned the advertisement without even watching it first.  
"I haven't seen the ad. But it is very difficult to believe Pierce Brosnan has done this. Money can hardly be a criteria when you're selling death to people," he said.
"However, he has chosen to do what he has done. But there is no way we can certify the ad. All paan masala, tobacco, alcohol ads are automatically and unconditionally banned."
The James Bon actor claimed that the company has violated his contract and has demanded the firm to remove his image from the ad immediately.
The 63-year-old actor sincerely apologized to the Indians and has declared great love and affection for the people of India. This was his statement:
"I shall endeavor to rectify this matter. In the meantime, please accept my sincerest and heartfelt apologies to all whom I have offended. [I have the] greatest love and affection for India and its people."
Watch the advertisement below:
This one-minute long Pan Bahar (made by Ashok & Co. Pan Bahar Ltd.) advertisement pays tribute to Brosnan's days of being 007 agent that is clearly all in the past. Mixing in a little bit of Indian film dramatics, it shows him taking down a mob of men that look like they could easily overpower him, with the help of Pan Bahar mouth freshener.
At the end of the advertisement, Pierce Brosnan stares directly at the camera and utters his well-rehearsed one-liner, 'Pan Bahar; class never goes out of style', finishing off with his signature above the brand's logo.
The audiences could not help but notice the biggest flaw of it all, which appeared to be Brosnan's pearly whites and rosy pink lips, strikingly different to the actual users of the product.
View how people reacted to the ad below:
Licence to spit with Pan Bahar. #PierceBrosnan pic.twitter.com/VO5Ml5kMIl

— Arré (@ArreTweets) October 7, 2016
Pan masala is known to be associated with serious illnesses such as mouth cancers and tumours, therefore the response of this endorsement is not the most positive.
It is to be noted that a number of Indian states have chosen to outlaw the sale of the products and launched campaigns to stop people from purchasing them. Heading to twitter, the angry audience has shared their own opinions of the advert.
Pierce Brosnan's new line

My name is bond,
*spits pan bahar
James Bond.#Piercebrosnan #panbahar

— The middleclassy (@im_abubu) October 7, 2016
Did that just happen????? Pierce brosnan now chews Pan bahar… oh lord #Dieanotherday is taken way too seriously.. #PierceBrosnan

— Monika Gera (@Mons_here) October 7, 2016
https://twitter.com/khuranasapna04/status/784304906316283904
What do you think of this ad? Let us know in the comments below.
Jennifer Aniston's Latest Emirates A380 TVC Features the Cutest Pilot!
Stay tuned to Brandsynario for more updates.