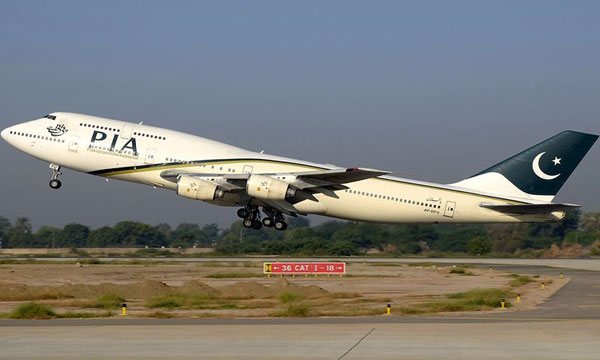 The turmoil and downsizing of Pakistan International Airlines (PIA) are a never-ending problem. Days after the privatization chaos of PIA settled down, the authorities issued disbanding notices to total 165 employees and dismissed 20 daily-wage workers from service on Thursday.
According to the local media reports, PIA announced of serving notices to 165 employees, out of which 26 were issued notices on Thursday. Those served notices included Nasrullah Khan, president of the association of air hosts, Captain Sohail, general secretary of Pakistan Airline Pilots' Association (Palpa) and vice president Palpa, Captain Sadiqur Rehman.
Meanwhile, the sources also revealed that the authorities have disbanded the services of 20 other daily-wage workers.
After the announcement was made public, Pakistan People's Party (PPP) leader Waqar Mehdi released a press statement in which he confined the party's views regarding the matter and asked for the immediate restoration of all employees.
Pakistan International Airlines to Be Privatized By July 2016
Stay tuned to Brandsynario for more updates!