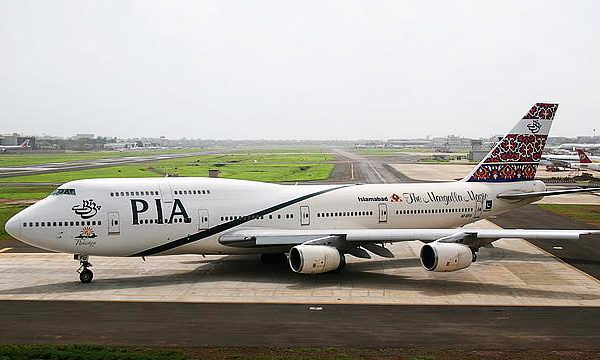 Two Pakistan International Airlines (PIA) flights with 725 Umrah Pilgrims arrived from Jeddah, Saudi Arabia to Pakistan on Sunday; this marks the partial resumption of the national flag carrier's flight operations after being suspended for five days because of the ongoing employee protests against proposed airline privatization.
Meanwhile, a PIA plane with passengers reached Gilgit from Islamabad while a second flight left for Islamabad from Gilgit.
With no headway, protesting employees of PIA had announced another major rally in Karachi for Monday. The killing of two PIA staffers at a rally last Tuesday has aggravated the tensions between the government and the protesters, that led to a complete shutdown of the flight operations.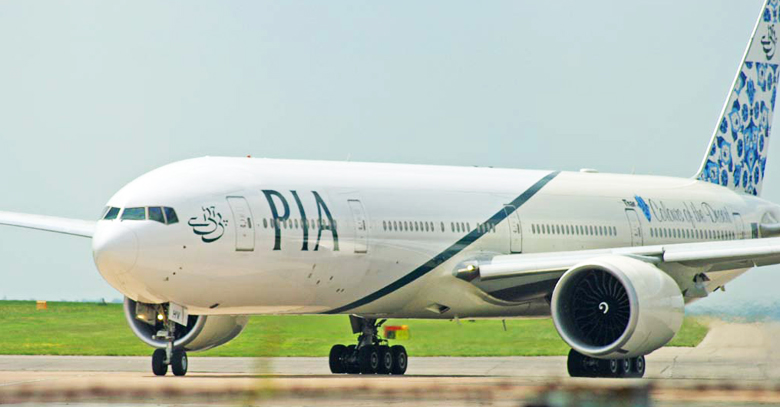 After a five-day shutdown, more than 12 domestic and international flights took off on Sunday from Lahore, Islamabad and Gilgit.
10 flights also took off from Islamabad's Benazir Bhutto International Airport – majorly to bring back Pakistanis who were left in Jeddah, Saudi Arabia after Umrah.
There were 2 flights that carried over 700 pilgrims from Jeddah to Islamabad while another flight took some pilgrims from Islamabad to Lahore. The other flights that took off from Islamabad were to Gilgit, Dubai, Abu Dhabi and Lahore.
The Joint Action Committee of PIA Employees (JACPIAE), has been heading the protests; the committe stated that the resumption of flight operations defied the rules of the civil aviation rules and promised to continue demonstrations till their demands were fulfilled by the government.
The government appreciated PIA staff's commitment towards a national cause.
The administration of PIA has also guided the employees to report their respective responsibilities and duties at the Lahore airport in order to initiate operations from Punjab's capital.
Daniyal Gilani, the spokesman for PIA told media regarding the loss of Rs2.5 billion due to the strike till date. He expressed optimisim regarding the flight operations from other airports of Pakistan soon.
He further added that the PIA staff who have returned to duty are being provided major security.
Stay tuned to Brandsynario for more updates!