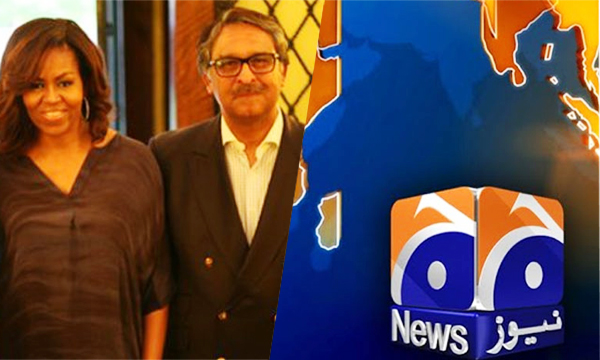 Pakistan Electronic Media Regulatory Authority (PEMRA) has issued a show cause notice to GEO News on Monday, for airing fake and unconfirmed news, with respect to Jalil Abbasi Jilani- the ambassador of Pakistani to the USA.
GEO reported that Jilani was criticized by the White House for tweeting pictures with Michelle Obama, the first lady, without taking consent or official permission.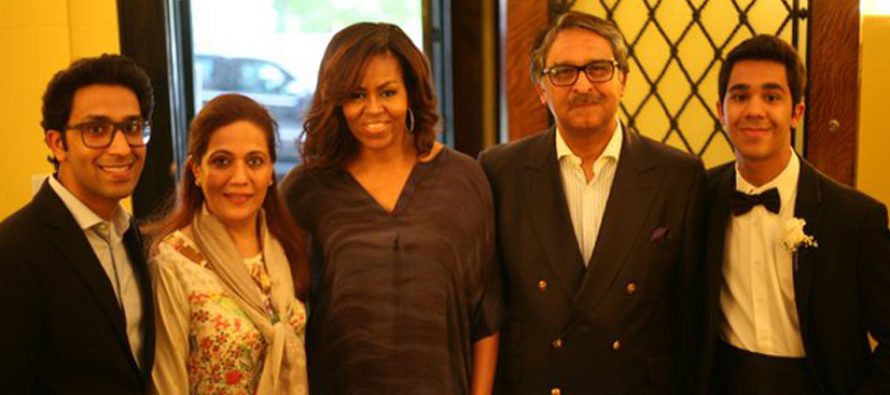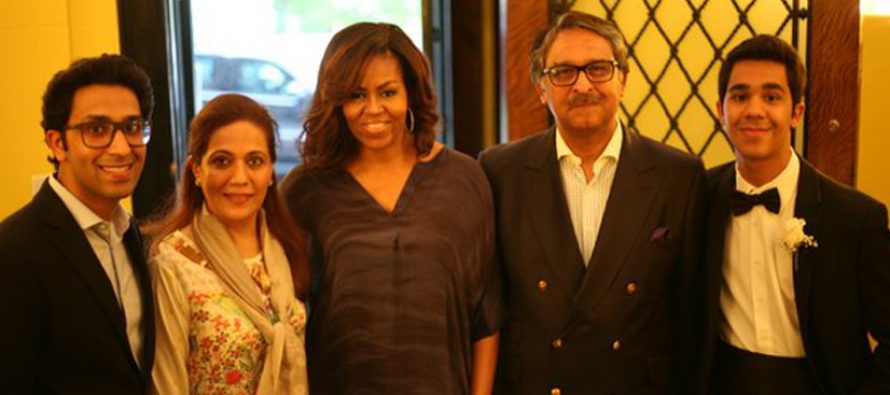 پیمرا کا جیو نیوز کو امریکہ میں تعینات پاکستانی سفیر سے متعلق غیر تصدیق شدہ خبر نشرکرنے پر 12ستمبر تک جوابدہی کا حکم pic.twitter.com/pJrdxqFy6n

— Report PEMRA (@reportpemra) September 5, 2016
Pakistan's embassy was displeased, tweeting that the news was factually incorrect. The Pakistan Embassy in Washington and Foreign Office in Islamabad were informed of this via a letter.
PEMRA Bans ARY News Program 'Live with Dr. Shahid Masood' for 45 Days
Baseless Report regarding Pakistan's Amb to the US reg a letter of displeasure from the WHouse to is completely incorrect and baseless.

— Pakistan Embassy, DC (@PakEmbassyDC) August 30, 2016
When Ambassador Jilani filed a complaint, PEMRA then took notice of the situation, taking action against GEO News. "It allowed international media to defame our country," he added.
No such letter has been received in our Mission in Washington or Ministry. It is nothing but a figment of the Reporter's own imagination.

— Pakistan Embassy, DC (@PakEmbassyDC) August 30, 2016
It is unethical on the part of the Reporter, based in Washington, to have filed a baseless story without verifying its authenticity.

— Pakistan Embassy, DC (@PakEmbassyDC) August 30, 2016
The First Lady of United States, Michelle Obama paid a visit to Pakistan Embassy in May.
Ambassador Jilani tweeted about this: "It was an absolute delight hosting FLOTUS at Pakistan House today."
It was reported that this was the first time a US first lady had visited Pakistan Embassy in Washington.
PEMRA has recently put a ban on Indian content being aired on Pakistani channels, creating quite the uproar amongst Indian celebrities, who believe most of the business comes from Pakistan. However, many Pakistanis were content with this decision.
Indian Celebrities React to Ban on Indian Dramas in Pakistan by PEMRA
Previously, PEMRA had also put a ban on Dr. Shahid Masood's show on ARY News, for 45 days. The program was banned because it accused chief justice Sindh High Court in one of the episodes. PEMRA is on a roll!
PEMRA is on a roll! What do you think of this decision taken by PEMRA?
Let us know in the comments below & stay tuned to Brandsynario for more updates.