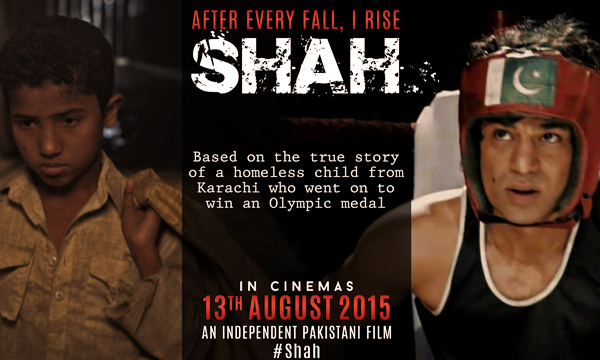 Adnan Sarwar is a great actor, director, musician, screenwriter who knows how to create miracles with a small budget; but what many people not know is that he is a trendsetter and knows how to stop piracy. After the national screening of Shah on ARY World last week, the Logos Films team took a smart move and uploaded the movie on YouTube – in all its HD (1080p!) glory.
"We knew so many people would be recording the film on [substandard] resolution [on Saturday]," Sarwar said while speaking to Dawn Images. "Our strategy was to counter the film's piracy and release the film online on our own terms."
Based on the life of legendary boxer Syed Hussain Shah, Shah is the first recent Pakistani movie to be released on YouTube in such a fine picture and sound quality. The movie is uploaded with English subtitles.
If you are thinking how to watch Shah online, click here and enjoy the feast free of cost.
Raking more than 18000 views in few days, Sarwar said it was the only "next logical step". "We've had a run in the cinemas, we've toured internationally and we've sold it to airlines. We couldn't monetise the film any further."
"We're early adapters of technology. Even as musicians, we were one of the first to put our music up on Facebook pages. We realized early on that we can't fight music piracy. It's the same with film torrents," he added.
Pakistani Movie SHAH: Ali Zafar & Boxer Amir Khan Show Support
Stay tuned to Brandsynario for more updates.